If you're noticing all kinds of weird and not-so-wonderful changes to your skin recently, it's just another pregnancy symptom we can blame on those good old hormones! Whether your skin is dry as a bone, strangely oily, or breaking out in dark spots or acne, it's common for pregnancy to be a time of particularly sensitive skin. Getting the right pregnant skin care products in your stash is step one to feeling a lot better. It's also important to avoid certain chemicals that may be harmful to your baby.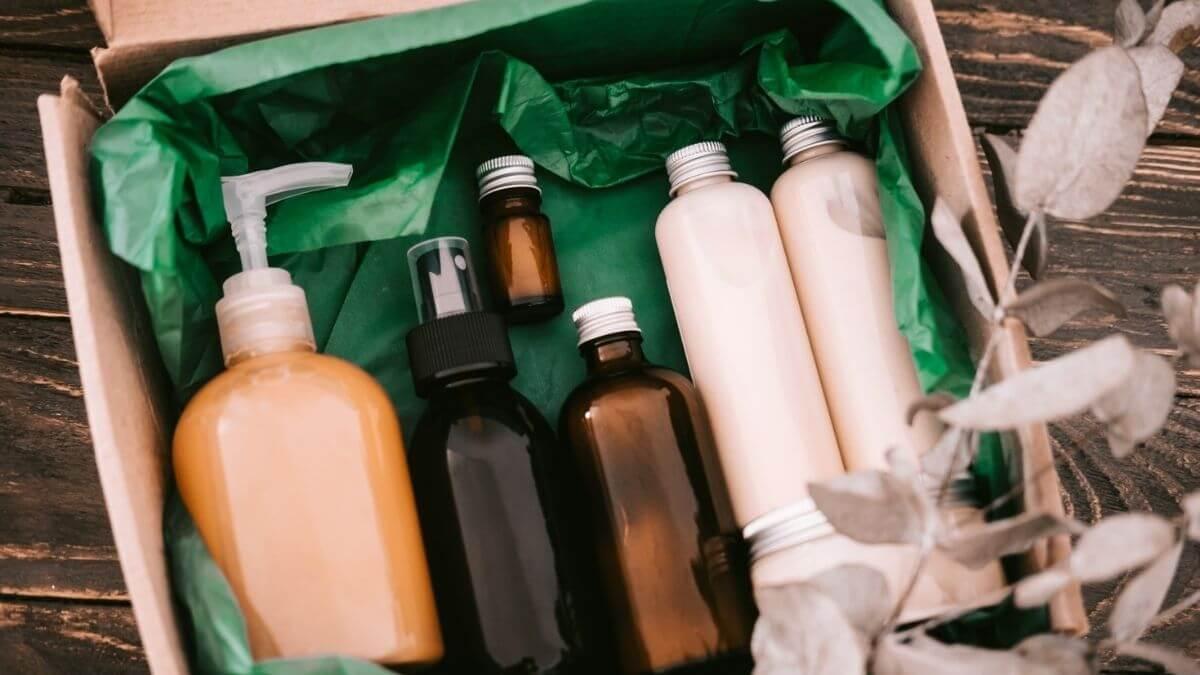 So what should you be looking out for, and what should you be avoiding? Keep reading, mama. We've got you covered.
In this article: 📝

What skincare ingredients to avoid

What is the best skincare for pregnancy?

Which face cream is best during pregnancy?

What skin care products are safe to use during pregnancy?
What skincare ingredients to avoid
Your pregnancy-safe skincare guide starts here, mama. If you notice any of these ingredients in your go-to skincare products, it's best to put them to the back of the cupboard for now (actually, until you stop breastfeeding, to be on the safe side).
Salicylic acid
Alpha Hydroxy Acids (AHAs)
Beta Hydroxy Acids (BHAs)
Retinol and retinoids
Hydroquinone
Benzoyl Peroxide
Parabens and phthalates
These ingredients are typically found in common anti-aging formulas and acne treatments. But fear not – there are still a whole bunch of amazing skincare products for pregnant women. While everyone's skin is different, here's our guide to the best pregnant skin care products.
What is the best skincare for pregnancy?
If you're needing to switch up your routine, here are some of the best skin care products for pregnant women.
1. Stretch mark creams
Stretch marks can be hard to prevent, but by making sure your skin is nice and moisturized, you can reduce the chance of them developing. There are lots of options on the market, but ones using ingredients like shea butter, cocoa butter, coconut oil, and virgin olive oil are safe choices.
2. Mineral-based sunscreen
Look for sunscreens containing zinc oxide and/or titanium dioxide. These natural sunscreens act as a barrier defense, as opposed to chemical sunscreens, which soak into the skin.
3. Natural moisturizers
Moisturizers containing aloe vera and Vitamin E are great for itchy skin. So if you're suffering from extremely dry skin, look out for these ingredients.
4. Charcoal soaps
Charcoal is a great natural reliever of dry skin and acne and can be used on the face and body.
5. Sulfur skin treatments
Although the smell may be hard to stomach, look for over-the-counter sulfur cleansers or treatments for acne. It's a great natural anti-inflammatory and exfoliant.
6. Witch Hazel
This natural ingredient is the perfect toner for oily, sensitive pregnancy skin.
Which face cream is best during pregnancy?
Choosing the right face moisturizer for pregnancy will be dependent on how exactly your skin is changing, and what specific treatment or help your skin needs. Look out for these ingredients:
7. Hyaluronic acid
Unlike a lot of other acids, hyaluronic acid pregnancy skin care is completely safe. It's a great multipurpose ingredient, hydrating, plumping, and boosting your pregnancy glow.
8. Vitamin C
A skin-brightening ingredient, vitamin C can be a great help if you're suffering from dark spots, hyperpigmentation, or melasma.
9. Azelaic Acid
The last acid we'll mention (promise), this one is a goodie for all things acne treatment.
What skin care products are safe to use during pregnancy?
Generally speaking, products which are derived from natural ingredients and are free from harsh chemicals, soaps, and fragrances may be your new go-to's to keep your skin calm and refreshed. If you're unsure, always check with your pharmacist or doctor.