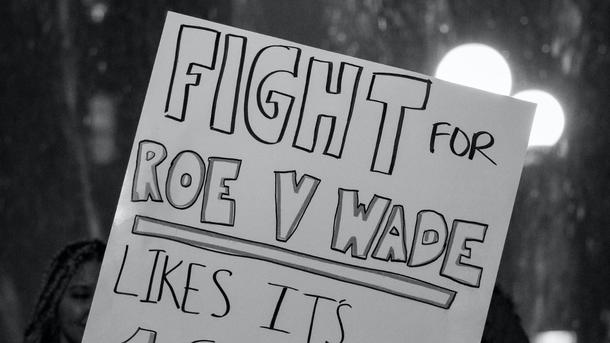 On June 24th 2022, the US Supreme Court overturned 50 years of precedent, striking down the original Roe V. Wade decision that guaranteed women the right to an abortion.
The decision to overturn Roe V. Wade attacks the health, safety and freedoms of millions of women and emboldens state lawmakers to test the limits of our hard-won civil rights.
Thirteen states with 'trigger laws' will now impose radical and unjust bans on abortions, forcing millions to resort to dangerous and unsafe methods to terminate pregnancies.
Motherhood should always be a choice, and not a consequence. Abortion is healthcare.
While we are reeling in protest and grief from this decision, we are committed to helping our community with information and resources where we can.
7 Actions You Can Take Today for Abortion Rights
As much as we want you to follow this list, please take a moment to register your feelings, take a breath, and grieve first. We know you may be feeling many emotions right now—shock, confusion, hurt. Know that your feelings are valid and we're here for you, always.
Once you're ready to take action, here's what you can do.
1. Donate to Funds and Clinics
Abortion funds provide financial and logical assistance to people who can't afford an abortion, the transportation costs, or other support services. Clinic funds help small, community-based clinics keep their doors open. Here are some great choices:
2. Share Your Story
Sharing your abortion story is a personal and vulnerable experience, and you never have to open up if you don't want to. However, if you are willing to share your story, this can really help other women feel supported in their choice, and eradicate the abortion stigma.
3. Volunteer
If you'd like to make an immediate impact, consider volunteering in-person to support abortion clinics, funds and patients. There are various ways you can get involved, from escorting patients or staff to clinics, flyering, attending advocacy events, or joining fundraising committees. To discover where you can volunteer, click here.
4. Make Your Voice Heard
Social media is a great starting point – share your opinion, spread information, and Tweet your representatives to urge them to do all they can to protect women's reproductive rights. But don't stop there. You can contact your governor using the email template here and speak with your friends and family, too.
5. Follow Organizations and Leaders
Familiarize yourself with organizations like United States of Women, We Testify, Planned Parenthood and Abortion Access Front. Understand what it takes to get an abortion in your community, and where the nearest clinic is.
6. Join a Protest
If possible, take to the streets to amplify the message. Protests can have a huge impact on public opinion and congressional action. Joining a demonstration is an efficient way to send a message to leaders about what is important to you. You can find rallies by searching on social media (including Peanut!), or organize your own.
7. Vote!
Use your voice in the midterm elections, and prepare to use it for the 2024 national election. Ask your local candidates and elected officials about their stance on reproductive rights and protecting abortion access to inform your decision, and spread the word.
We're here for you, always.