Africa is larger than the United States, China and Brazil combined - a continent so vast and colorful that when you begin your search for African baby names, you'll find an almost endless search awaits.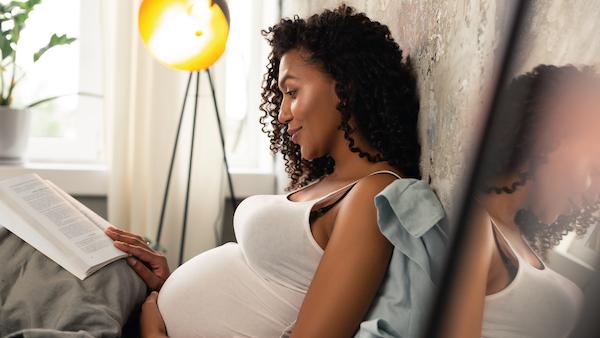 Africa is, amongst many things, likely the birthplace of mankind and this rich heritage is reflected in the vibrancy that exists on the continent today. As a result, the question: what is the most popular name in Africa? will be answered very differently in Nairobi than it would be in Cape Town or Lagos or Tunis.
While each search is individual, our list of African baby names is a good starting point. We've put together a selection of our favorite African names from all over the continent.
African names
African girl names
What are some girl African names? Here you go:
Abeni: Of Yoruba origin, Abeni means girl prayed for. An especially great one for anyone who had a long road to motherhood. While you will have a host of other bonds to your little one, her name will certainly be one of them.
Adea: Also spelt Adia and Adiah, this Swahili name means a gift from God. Yup, it's hard not to see your little baby girl as anything other than that.
Bokang: This name is a celebration in itself. From the Basotho people of Southern Africa, Bokang means praise or rejoice. What better way to welcome your new arrival than through this joyful name?
Furaha: This delightful name of Swahili origin means, well, delight itself! When those little eyes are sparkling back at you with joy, you'll know that this was, of course, the right name to have chosen.
Jemila: This is a beautiful name for a beautiful bundle. An Arabic name simply meaning beautiful, it is popular in various countries, including Somalia.
Zikhona: From the Xhosa tribe of South Africa, the name Zikhona translates to we are blessed with girls. Yes, this is a name that speaks to gratitude itself.
➡️ Don't miss our full list of Polish baby boy names
African boy names
And now for the boys:
Adjo: This powerful name hails from Nigeria and means righteous. What a way to start (and live) a life of honor.
Bakari: A popular name found in various parts of Africa from Egypt to Kenya, Bakari means hopeful in Swahili. Yup, your little treasure as the embodiment of hope strikes all the right chords.
Bongani: From Southern Africa, this glorious name means grateful one. What better gift to give to your child than the practice of gratefulness?
Dakarai: Of Zimbabwean origin, this cheerful name means happiness. Now there's one way to give the new addition to your family joyful beginnings.
Kwame: Hailing from Ghana, Kwame means born on a Saturday. While you may have to wait until after your baby is born to confirm the accuracy of this moniker, it's an assurance that all Saturdays to come will just be that much happier, right?
Mosi: If this is your first child, Mosi might be the perfect name for you! Of Egyptian origin, Mosi means firstborn. No pressure, baby Mosi. No pressure at all.
➡️ Don't miss our full list of African baby boy names
Finding the perfect African baby name for your little one is no easy task—but putting the time into finding one that feels just right is well worth it.
And don't worry if your due date is imminent and you haven't locked it down yet. Sometimes, the right name will arrive when you actually meet your baby face to face.
Good luck with your search!
👶 More baby names:
The Most Popular Baby Names on Peanut
166 Greek Baby Names
150 of the Most Cool and Rare Baby Names
200+ Spanish Baby Names for Your Bebé to Be
60 Magnifique French Baby Names
60 Japanese Baby Names
49 Bellissimi Italian Baby Names
50+ Russian Baby Names for Inspiration
10 Irish Baby Names
58 Biblical Baby Names
30 Persian Baby Names With Their Meanings
143 Victorian Baby Names with Meanings
111 Nigerian Baby Names
88 Dutch Baby Names
98 Lithuanian Baby Names