Am I ready for a baby? If you're thinking about trying to conceive (TTC), this question can weigh heavy on your mind. And it's totally normal to be confused about the answer.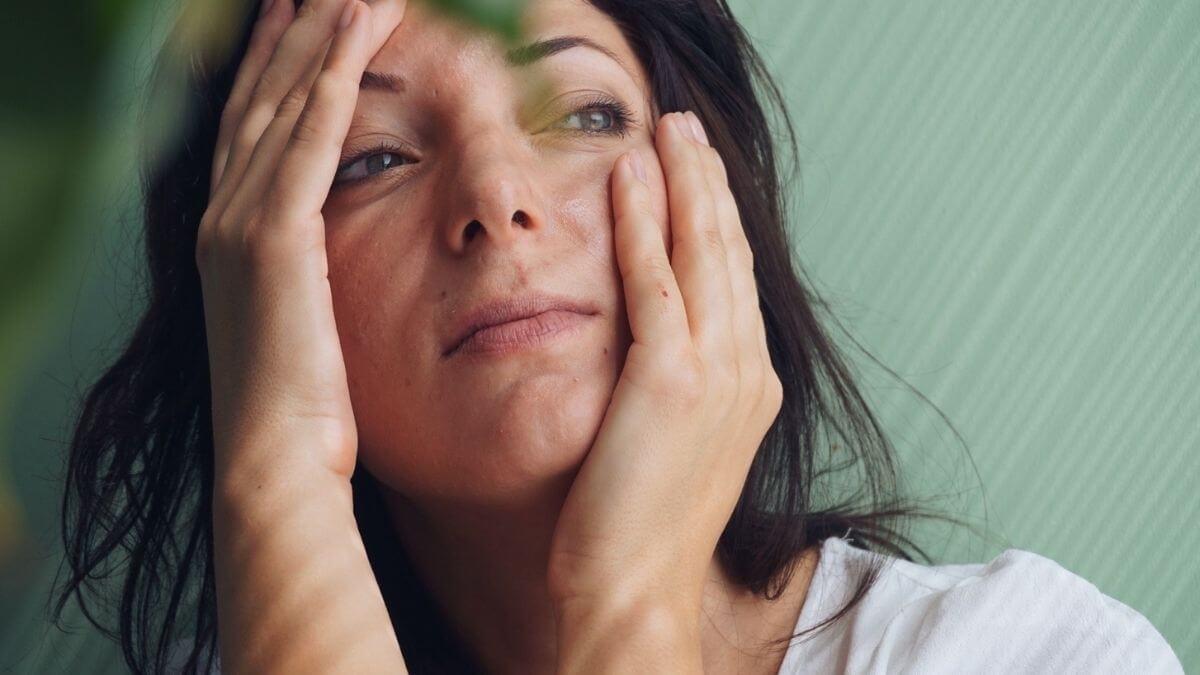 Even if you've harbored a dream of becoming a mama for most of your life, you might still wonder if this is the right moment to take the leap.
So to help, we've put together some things to think about as you ponder mamahood.
But before you read on, remember, the choice is entirely yours! No one can tell you when's the perfect time to have a child (even if such a time existed). We simply hope this post gives you some food for thought.
Am I ready for a baby? How to decide
Think about why you want to have a baby
Let's start with the basics: Why do you want to have a baby in the first place?
Your answer might be something like: I've always wanted to be a mama, I'd like to create a happy home for a child, I love the idea of caring for another little being. Or even: I don't know exactly why, but I just feel it in my heart.
And that's great! Becoming a mama should be something you really want to do. Not something you feel pressured to do by anyone else — including partners, parents, in-laws, or society.
If you're asking yourself, Am I ready to have a baby? because other people in your life want you to have one – and you're not sure – maybe it's time to take a step back. Give yourself space to think. And remember: your body, your choice.
Consider how important "me-time" is for you
Babies, kids, and even teens (if you become their cab driver between social engagements) take up a lot of time. Of course, being with your kids can be super fun and rewarding — but it also limits the amount of time you have to spend on your own interests.
Spontaneous trips, lazy Sunday mornings, and drinks with friends all become much more infrequent when you've got a baby to care for.
If you're not sure you're ready to give up your independence just yet, you could always take some time for yourself before getting on with mamahood. Travel, learn a new skill, meet new people. Stretch your wings before you hop on the nest. You never know, your experiences might enrich your parenting in the long run.
Look at your relationship with your partner
Now, if you're considering going it alone as a mama, feel free to skip to the next section.
If you have a partner who'll share your parenting journey, it's helpful to think about your relationship.
The fact is that having a baby is tough (oh so wonderful, but tough) — and it can have a significant impact on your relationship. Even if your bond is solid as a rock now, with all the love, trust, and openness you could wish for, those sleepless nights can still shake the foundations.
And if you're already having problems in pre-baby times, there's a chance the stress of parenting could make them worse. So, do you feel your relationship is strong enough to cope with the strain?
It's also important to check you're both on the same page when it comes to starting a family. Are you both equally enthusiastic about having a baby? What are the roles you'll each be taking on as parents? Take time to really chat about it.
Think about your support network
When it comes to raising a child, having a backup can make all the difference. Do you have friends and family around who could babysit, get the groceries, provide a shoulder to cry on?
Mamahood can be an isolating experience at times — especially in those first few weeks when you're adjusting to a new life and routine at home. Knowing there are people who care about you and your baby, and who are happy to help out, can be vital.
And, of course, becoming part of a friendly community of other mamas can be a real lifeline too.
Take a look at your health and wellbeing
Pregnancy and childbirth are pretty intense experiences for your body. So having a good level of fitness and being a healthy weight are helpful starting points for TTC.
Let's not forget mental health and wellbeing either. If you're able to get the treatment you need now for any mental health issues, you'll be in a better place to cope with the stress of new parenthood.
And, finally, one of the big questions regarding how to know if you're ready for a baby:
What is the perfect age to have a baby?
There isn't a simple answer here. Yep, it's true that your chances of getting pregnant are highest in your 20s. And it's also true that when you get into your 40s, it becomes trickier to get pregnant (though not impossible).
But getting pregnant isn't the whole picture. The right age for you to have a baby isn't just about biology. It's also about whether you feel prepared – emotionally and practically – for mamahood.
(Side note: If you've been wondering, What is the average age to have a baby in 2020? the answer for the US is 27 years old. Well, that was actually the average age for 2019, but it's the most recent data available!)
Dive into your finances
Am I financially ready for a baby? Can you ever be financially ready for a baby? Yep, these are valid questions to ask when you're thinking about starting a family. Babies (and kids) do cost money. In fact, it's estimated that an average family in the US will spend $13,000 per year on a child.
That is a big number to get your head around. But you really don't need to be a billionaire to bring up a happy, healthy child.
One thing to try is writing up a baby budget with all the expenses you can think of — diapers, clothes, crib, formula, healthcare, housing expenses, and so on. That will help you figure out whether your finances are baby-ready now or whether you want to save up a little more before TTC.
Ponder your hopes for parenting
Does this daydream sound familiar? You're walking through a park filled with spring flowers and chirping birds while your baby gazes up at you adoringly from their stroller. Ah, bliss.
And no doubt there will be these beautiful moments if you decide to have a baby. But there will also be poop, vomit, and tantrums (spoiler alert). There will be longing for an old life that seemed a haven of peace in comparison. And there will be so much exhaustion.
Then your baby will grow up into a child, and then a teen — bringing brand new challenges.
None of this is to say you won't still love being a mama. But if you're seriously thinking, Am I ready for a baby? it's important to look at the big picture of parenting.
Wishing you all the best as you muse on mamahood!
Read also:
27 Questions to Ask Before Having a Baby
How to Save for a Baby: 10 Money-Saving Tips & Tricks
What To Do When You Find Out You're Pregnant