Picture this: you've been talking to someone for a while and getting along well. But all of a sudden, without any warning, they stop responding. No messages, no tagging you in posts, no answer to your video calls, nothing. You've been ghosted.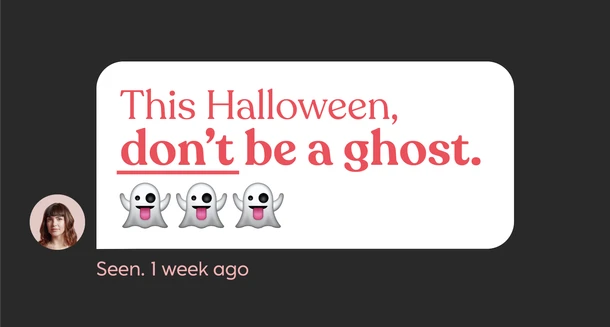 Not hearing from someone right now has new meaning as many women are experiencing heightened levels of isolation and anxiety due to the pandemic.
Given that ghosting can be an unsettling experience, we're encouraging our community to collectively make an Anti-Ghosting Pact.
Peanut's Anti-Ghosting Pact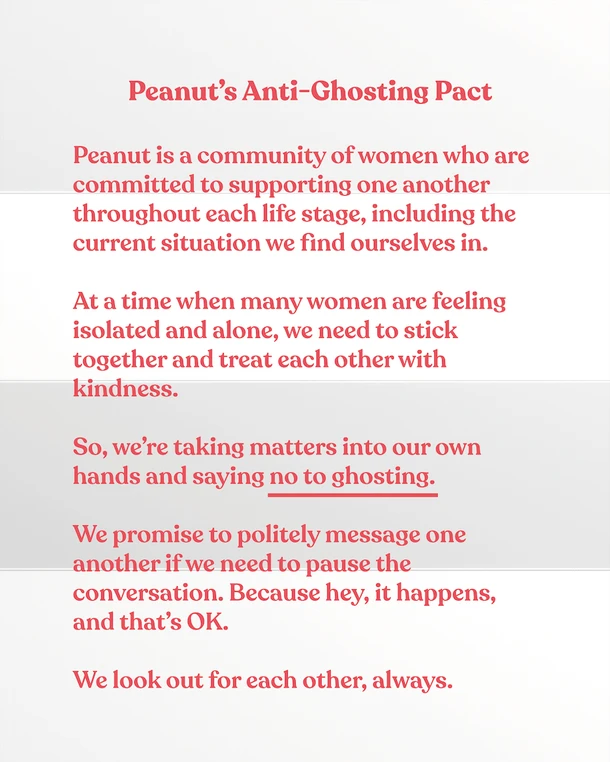 How Can I Avoid Being A Ghost?
If you can no longer keep in contact with someone, it's always better to be direct and honest. Plus, that leaves the door open for when you're ready to reconnect in the future!
Here's some inspo from Team Peanut on what to say:
Feeling burnt out? Try 👉 "Hey, homeschooling is getting on top of me. Is it OK if I reconnect with you when I have more time?"
Need to focus on yourself? Try 👉 "Hey, I'm taking some time out to work on my mental health. I'll speak to you soon?"
No longer want to pursue the friendship? Try 👉 "Hey, I've loved speaking to you but I don't think I have time for new friendships right now. I thought you'd appreciate me being upfront with you."
Ending a conversation can still be kind in its delivery. This Halloween, don't be a ghost!