Arabic names come from a long line of history and tradition. Many names used all over the world today are over 1,000 years old and have their roots in the Quran. This sense of history means that many Arabic names would make a fantastic choice for your baby.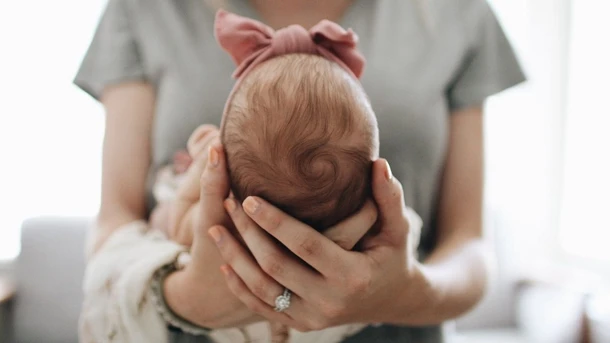 As well as religious significance, many names also take their meaning from desirable qualities - similar to Indian names. Muslim girl names, for example, often describe beauty and intelligence, while Muslim boy names describe strength and respect.
With that in mind, let's have a look at some of the most common Arabic baby names.
In this article: 📝

What is the most common Arab name?

What is the most beautiful name in Islam?

What is the best Arabic girl name?

What is a common Arab name?
What is the most common Arab name?
Both girls and boys enjoy a long list of exotic Arabic names and meanings. These are some of the most beautiful and common names across the world today.
Common Muslim girl names
Aaliyah (of high status)
Aisha (alive and well)
Amina (honest and faithful)
Fatima (one who abstains)
Zara (sublime).
Common Muslim boy names
Ahmed (one who thanks God)
Amir (prince)
Hassan (good looking)
Nasir (supportive/helpful)
Omar (prosperous).
What is the most beautiful name in Islam?
For many, nothing is more beautiful than hundreds of years of history, tradition, and faith. With these strict criteria, it would be fair to say that one Arabic boy name stands above all:
Mohammad
The most popular of all Arabic baby boy names, Mohammad comes directly from the prophet founder of the Islam religion. Literally meaning 'praiseworthy', Mohammad, and all its spelling variations, bring tradition and respect like no other.
But what about the best name for girls?
What is the best Arabic girl name?
It is very difficult to contend with the history of the name Mohammad. However, many Arabic baby girl names also carry centuries of belief and meaning. Several also come from Islam's holy works, such as Maryam.
Maryam
Another important figure from the Quran, Maryam was the mother of a prophet. The name today is filled with caring and selflessness, and is a great choice for baby girls everywhere
What is a common Arab name?
Apart from the examples we have seen so far, there is a long list of Arabic names. If you need some more help looking for a beautiful name for your baby, check out our lists below:
Girls
Amal
Amani
Amira
Arwa
Aya
Basma
Bayan
Bushra
Dalal
Dalia
Dalila
Dana
Dania
Dareen
Dina
Duaa
Farida
Fairouz
Farah
Habiba
Hala
Halima
Hanifa
Hawa
Heba
Ibtisam
Iman
Jude
Jumanah
Karima
Khadija
Khalida
Khawla
Lana
Lara
Latifa
Leen
Lina
Loulia
Maha
Malak
Malika
Marwa
Marya
Maya
Maysoon
Mona
Munira
Munya
Nabila
Nadia
Nadine
Nada
Nahla
Naila
Naima
Najat
Nasira
Nesrine
Nawal
Neziha
Nihal
Nour
Nuha
Nura
Oma
Qamar
Qadira
Qistina
Rabia
Rahima
Rania
Rashida
Reem
Rihanna
Ruqayya
Sabah
Safiyah
Sahar
Saida
Salma
Sajida
Sakina
Salma
Samar
Samira
Sarah
Shahd
Shakira
Shams
Sherine
Sumayya
Tahira
Taj
Tala
Tamara
Tara
Tamanna
Tasnim
Umm Kulthoum
Wafaa
Yara
Yasmin
Yumna
Yusra
Zayn
Zaynab
Zeina
➡️ Check also our complete list of Arabic baby girl names.
Boys
Abbas
Abdul
Abid
Adil
Adam
Adib
Adnan
Afif
Ahsan
Ajmal
Aladdin
Alim
Amer
Amin
Anwar
Aqeel
Asad
Ashraf
Ayman
Aziz
Azmi
Badr
Bakri
Bahjat
Bashir
Bilal
Burhan
Dawoud
Deen
Ehsan
Fadel
Fadir
Faheem
Faisal
Faiz
Farid
Fayez
Fazli
Fikri
Ghassan
Ghiath
Habib
Hadi
Hakim
Halim
Hamza
Hani
Harun
Hashem
Hatem
Haydar
Hazem
Hisham
Hussein
Abu Hurayrah
Ibrahim
Idrees
Iqbal
Iyad
Ja'far
Jalal
Jaleel
Jawad
Jubair
Kamal
Kazem
Khaled
Louay
Mahdi
Mahmud
Majid
Malik
Mansour
Marwan
Muhannad
Mounir
Mustaga
Nadeem
Nabeel
Naji
Najib
Naeem
Naseem
Nasser
Odai
Othman
Qasim
Qadir
Rabi'
Raed
Rahim
Rami
Rasheed
Rayan
Sa'id
Saad
Salah
Salim
Sami
Sayf
Shadi
Shafiq
Suheil
Suleiman
Taher
Tahsin
Talal
Tareq
Tawfiq
Wafi
Waheed
Waleed
Yahya
Yaseen
Yasser
Yunus
Yusef
Zaid
Zayn
Zakariah
Zaki
➡️ Check also our complete list of Arabic baby boy names.
Get in touch with other mamas
For more ideas on the best baby names for your little one, why not ask the mamas of Peanut?
Find more baby names:
12 African Baby Names
75 Mexican Baby Names to Inspire You
82 Hebrew Baby Names
90 Latin Baby Names & Their Meanings
The Best 153 Egyptian Baby Names & Their Meanings
165 Norse Baby Names for Boys and Girls
30 Persian Baby Names With Their Meanings
The 60 Ultimate Turkish Baby Names With Meanings
143 Victorian Baby Names with Meanings
111 Nigerian Baby Names
88 Dutch Baby Names
98 Lithuanian Baby Names
100 Meaningful Mongolian Baby Names
50 Inspiring Indonesian Baby Names