Looking for a cute name for your cooing, cuddly, cheerful child? Let's "C" what the third letter of the alphabet has in store.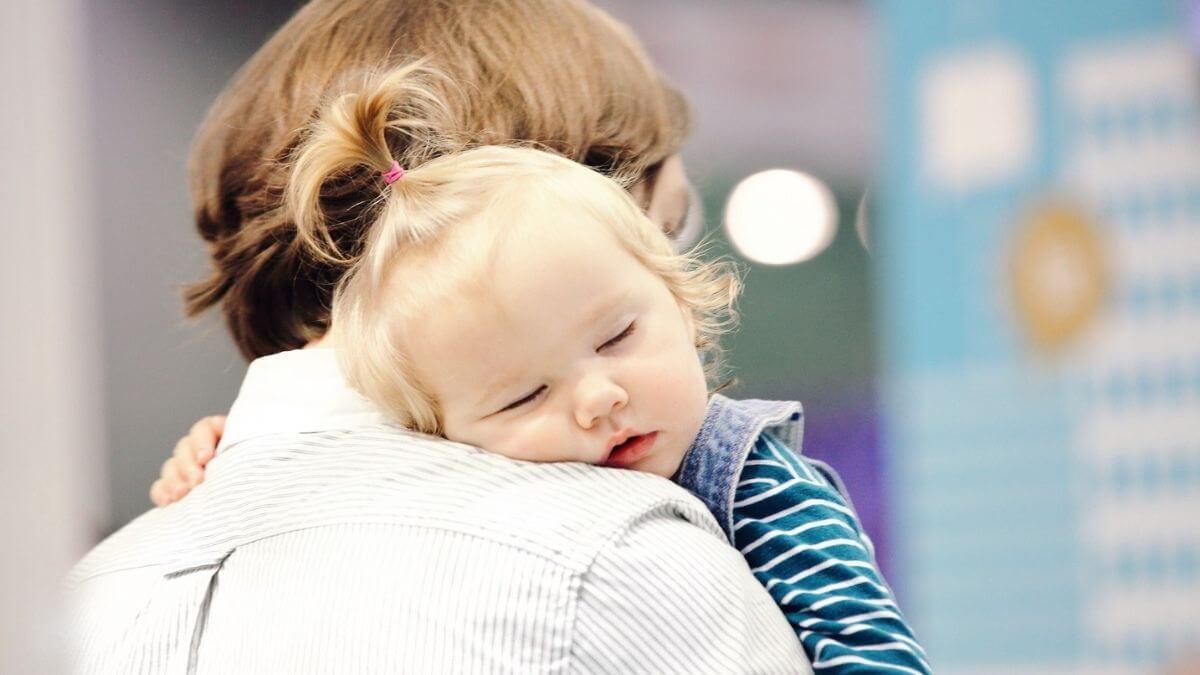 Here, we've curated our favorite baby girl names that start with C, from the most common to the cool, creative, and delightfully charming.
Ready? Let's go.
Popular girl names that start with C
Charlotte: In 2020, Charlotte came in as the fourth most popular name for a baby girl in the US. While this traditional name has always been popular, it received a royal boost after Kate Middleton and Prince William named their daughter Charlotte in 2015.

Camila: In Roman mythology, Camila was a renowned huntress who could run at incredible speed. In more recent times, singer Camila Cabello serves as inspiration for this timeless name.

Chloe: Chloe is a bright and beautiful name, and for good reason, too. Its origins lie in the Greek word for "blooming" or "fertility". An excellent choice for your newborn!

Caroline: There are many famous songs written as an ode to Caroline. The Beach Boys, Neil Diamond, and Fleetwood Mac are just some of the iconic bands who have immortalized this name.

Cora: If you're a Downton Abbey fan, pay homage to the powerful matriarch Cora Crawley with this short and sweet baby girl name.

Clara: This elegant name comes from the Latin Clarus, which means "clear". A simple, elegant choice for a baby girl.

Cecilia: If you're a musical family, St. Cecilia is the patron saint of musicians. This name also shortens to the very cute Cece.

Callie: This name carries the meaning of both beautiful and lovely, which is the perfect fit for a baby girl.

Catalina: Meaning "pure", the Spanish version of the name Katherine rolls off the tongue.

Celeste: Similar to the word "celestial", this name means heavenly. An angelic name for a baby girl.
What are some unique girl names that start with C?
Check out these cool and creative female names starting with C, including a few inspired by celebrities:
Cara: Cara is a lovely choice for a little girl as it means "friend". It's also the name of internationally famous actress and model Cara Delevinge.

Celine: This elegant name has similar roots to celestial, meaning "heavenly". And of course, it's the name of vocal powerhouse Celine Dion.

Chandler: Long before it was linked to everyone's fave funny Friend, Chandler was a girl's name of French origin, meaning "candle maker". Maybe it's due for a comeback!

Charity: As in its other context, this name means benevolence, goodwill, and love. A befitting and wholesome name for a little girl.

Cherry: Gwyneth Paltrow is known for naming her daughter Apple after the fruit. You could follow suit with the name Cherry. It means "dear" or "cherished" one.

Clementine: This adorable name is bursting with life – and it can be shortened to Clemmie for an even sweeter-sounding nickname. Freddy Quinn popularised the name in his song, Oh, My Darling Clementine.

Coral: Named after the pink and orange jewels of the sea, Coral is a peaceful name with hidden depths.
What are pretty girl names that start with C?
We think these baby girls names starting with C sound as cute as they look:
Candace: Also spelled Candice, this royal biblical name means "pure", "innocent", or "clarity."

Cassandra: This name has a divine feeling to it as it means one who shines! A truly bright and beautiful name for a little girl. It can be shortened to Cassie, Cas, or Casey.

Chantal: This name originates from the French saint of the same name. Its meaning is "stone", denoting sturdiness and strength.

Charlize: The actress Charlize Theron rocks this name and cemented it as a popular choice in 2004 when she won an Oscar for her role in Monster.

Cheryl: A French name that means "darling", it's sported by UK singer and X-Factor judge Cheryl Cole.

Coraline: This name means "pearl" and was popularized by the 2009 animated film of the same name.
Even more C names for girls
Still searching? Add these girl names that start with a C to your shortlist:
Cacey
Caitlyn
Cali
Cally
Caprice: A name of French origin, Caprice can mean "impulsive" or "whimsical".
Carly
Carmen: This name has a botanical feeling as it means "garden" or "vineyard" in Hebrew. Check out these Hebrew baby girl names for more inspiration.
Carol
Caron
Carroll
Carrie
Carys
Cate
Catherine: One of the oldest names for girls, this name is associated with royalty (think Catherine the Great) and famous literary characters such as Catherine in Wuthering Heights.
Cathryn
Catrin
Catriona: This classic Celtic baby name means "pure" or "clear".
Celina
Ceri
Chanelle
Charlee: This is the female version of Charlie, which means "free man".
Charlene
Charmaine
Chelse
Chelsey
Cherish
Christene
Christina: A timeless, classical name given to Pre-Raphaelite poet Christina Rossetti and, more recently, pop singer Christina Aguilera.
Ciara: Meaning "dark-haired", this name has been made famous by the singer Ciara Wilson.
Ciera
Cindy
Claire
Clara
Clarice
Clarissa
Claudia: A popular name since Roman times, Claudia was the wife of Emperor Nero. In more recent times, it's been given an injection of style thanks to supermodel Claudia Schiffer.
Cleo
Clodagh: We love this Irish girl's name, which originates from a river in the Emerald Isle.
Codi
Colleen
Collette: This strong French name means "people of victory" and has risen in popularity since 2012. Check out more strong baby girl names here.
**Connie: This name means "steadfast" and "reliable".
Constance
Courtney: With a slightly different spelling, Courteney Cox is one of the beloved members of the cast of Friends.
Cynthia: This name is due for a comeback and can be shortened to "Cindy" or "Tia".
There you have it! 68 baby girls' names starting with C.
Still considering the perfect name for your little lady?
Stay calm, collect a few more options, and chat with the mamas in the Peanut community for a second, third, or fourth opinion. Good luck, and happy choosing!
👶 More baby name guides from The 411:
Top Girl Names: The Ultimate List
161 Cool Baby Girl Names And Their Meanings
The Most Popular Baby Names on Peanut in 2020
183 Exquisitely Exotic Baby Girl Names
90 Strong Baby Girl Names & Their Meanings
21 Girl Names That Start With A
52 Baby Girl Names That Start With D
100+ Baby Girl Names That Start With E
Baby Girl Names that Start with J
Baby Girl Names that Start with M
58 Girl Names That Start With S