Whether you're planning something trendy, traditional or you don't know where to start, we're here to help you with choosing the perfect baby name for 2020.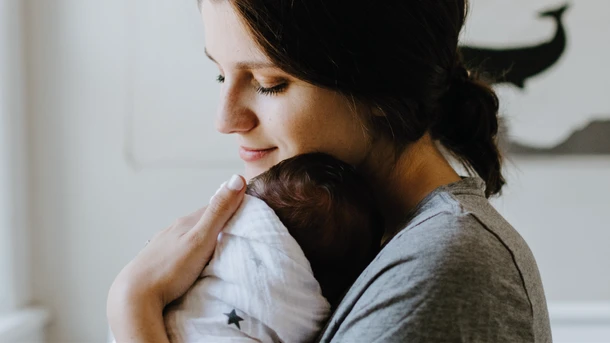 As one of your first major parenting decisions (eek!), picking the perfect name can lead you into a rabbit hole of lists and ideas.
To help inspire you, we've crunched the data and worked out which names have been the most popular on Peanut in 2020.
Most popular baby names of 2020:
First up, here in the US:
Baby girl names:
Olivia
Charlotte
Amelia
Emma
Sophia
Ava
Ellie
Harper
Luna
Evelyn
Baby boy names:
Oliver
Liam
Noah
Jack
Leo
Henry
Jackson
Wyatt
Owen
James
Gender-neutral baby names:
Bailey
Addison
Micah
Gray
Parker
Ash
Dakota
Avery
Carter
Emery
And across the pond in the UK, these are the frontrunners:
Baby girl names:
Amelia
Freya
Olivia
Lily
Isla
Ava
Evie
Grace
Ivy
Rosie
Baby boy names:
Freddie
George
Noah
Theo
Oscar
Oliver
Arthur
Harry
Leo
Charlie
Gender-neutral baby names:
Alex
Blake
Frankie
Drew
Gray
Bailey
Ash
Jordan
Arden
River
If these aren't exactly what you're looking for, don't worry!
You can find hundreds of ideas in the Baby Names group on Peanut to help you pick perfectly for your little one.
106 women are talking about 'baby names' on Peanut. Download the app to join the conversation.
👶 More baby names:
150 of The Most Cool and Rare Baby Names
100+ Uncommon Baby Names & Their Meanings
80 Strong Baby Boy Names (with Meanings)
143 Victorian Baby Names with Meanings
100+ Christmas Baby Names
100+ Baby Names That Mean Peace
86 Baby Names Meaning Sun
218 Beautiful Exotic Baby Name
100+ Virtue Baby Names (and Names That Mean Virtue)
132 Ethereal Elvish Baby Names
231 Magical Harry Potter Baby Names
250+ Adorable Baby Names That Mean Love
180+ Nonbinary Baby Names For Your Little One
234 Cowboy Baby Names for the Wild at Heart