Who to invite, when to have it, what to ask for… baby shower etiquette is a delicate business. The history of baby showers goes back to America in the late 1930s, but there's been a few changes since then! Showers have grown in popularity for mamas around the world, but this doesn't always mean it's a straightforward event to host (or plan!).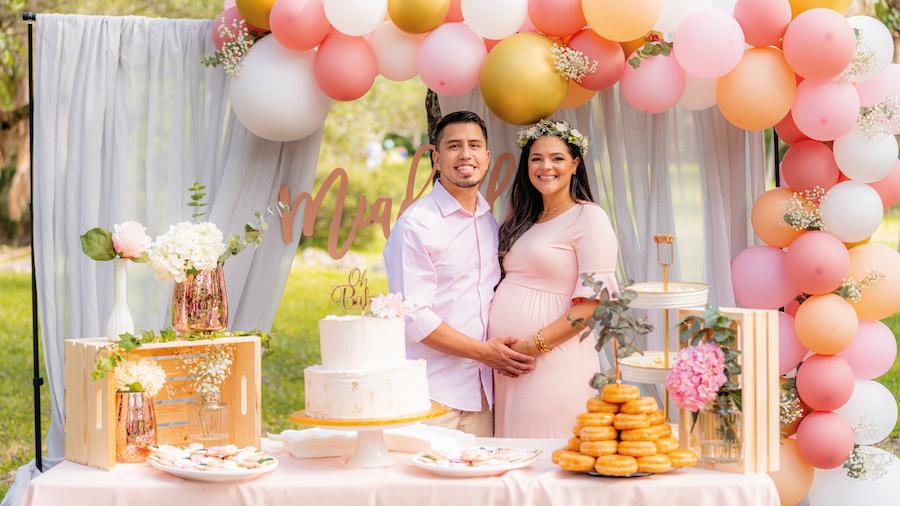 If baby shower prep has got you stressing (if you're a mama or an organizer), keep reading for our tips on hosting, planning, and attending a baby shower like a pro.
1. Who is supposed to give a baby shower?
Traditionally, the baby shower would be hosted by someone outside of your immediate family – like a close friend or relative. These days, the rules are more relaxed, with some pregnant mamas even hosting their own baby shower if they're not keen on handing over the reins. We say, whatever works for you – although handing control over to a loved one is a great way to unload and take the pressure off!
2. Who should be invited to a baby shower?
Invite everyone special to you – simple really! While some mamas are happy for their co-workers to mingle with aunts and grandmas, some might prefer to have several smaller baby showers, each with a more select group of friends or family, and that's fine too. Most baby showers still tend to be female-only events, but that's not a hard rule. If your male besties or baby-daddy is keen to come along and bring his closest buddies, the more the merrier!
Consider the event location and budget to put a realistic cap on the numbers – and creating a guest list super early in the planning will help. Send out invites with plenty of notice (and RSVP info) to make sure everyone you want to be there can make it.
3. When to have a baby shower
Most baby showers tend to take place somewhere around 28-35 weeks pregnant. Mama will have enough energy to enjoy the day and shouldn't have to worry about going into labor during any of those party games! She'll be rocking a cute baby bump for photos too, and by this point, the parents may already know the baby's sex.
4. What to include on the gift registry
Setting up a registry with a reasonably-priced chain or online retailer will make it simple for the guests to shop. While some mamas might feel awkward asking for gifts, most guests will love the direction, knowing they're giving them something they actually need.
Traditionally, big-ticket items like the stroller and crib would be taken care of by the expectant parents or close family, but including a couple of more expensive items on the registry isn't a big no-no. Several guests might club together to get you a group gift if it's what you really want.
5. Can you have a baby shower for baby #2?
Yes, of course! Every little baby miracle deserves to be celebrated! If you don't need as much baby gear as the first time around, mamas can always enjoy a "baby sprinkle" – perhaps with fewer gifts, but just as many fun memories!
6. Don't forget to say thank you!
A traditional baby shower etiquette rule that still gets a thumbs-up from us is sending out personalized thank you notes a week or two after your shower (before baby makes an appearance and spare time is a thing of the past)! And a small gift like a bunch of flowers or a piece of jewelry is a special way to thank the host or organizers for their hard work.
7. What should you not do at a baby shower?
Being a guest at a baby shower can be a new experience too. But "what not to do at a baby shower" really varies depending on your group of friends or family. We're not here to tell you how to behave, and only you'll know what's appropriate and acceptable for the mama-to-be.
Most of all, this is a day for her to enjoy the company of her besties and loved ones, celebrating her bundle of joy. Keep that in mind, and everything will be a-okay.
💡 More baby shower tips:
17 Beautiful Baby Shower Themes
10 Baby Shower Themes for Boys
10 Baby Shower Themes for Girls
12 Baby Shower Food Ideas
What to Write in a Baby Shower Card
The Best Baby Shower Invitation Wording Ideas
Baby Shower Favors: Ideas, Cost, and More
15 Baby Shower Games
When to Have a Baby Shower
7 Fun & Memorable Gender Reveal Games