Girl baby shower themes don't have to be all butterflies and rainbows (although a sprinkling of those can definitely be cute). If you're throwing a baby shower to celebrate a new baby girl and you need a little inspiration, look no further! We've put together 10 of our favorite girl baby shower ideas to get your planning started.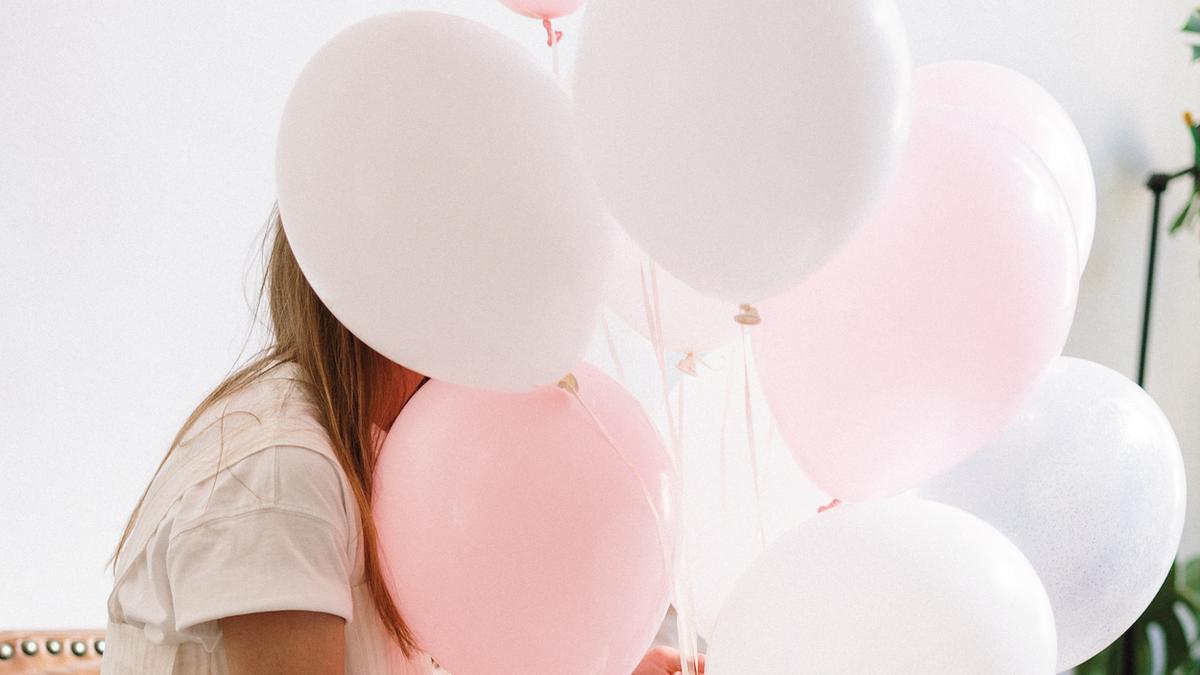 Up, up, and away!

A baby girl is about to embark on that big adventure called life, so why not celebrate this with a hot air balloon themed shower? Paper balloon lanterns make beautiful decorations and you can adapt them to your chosen color scheme – why not a blend of pastel shades?
To complement the hot air balloons, you can create a sky-scape on the walls or behind the treat table, with tissue-paper clouds and birds flying by. Send guests away with little hot air balloon baskets filled with goodies.
Wonderful woodland

This is a great shower theme for a nature-loving mama-to-be. Pick her favorite woodland animal or choose a few cuddly creatures – bunnies, squirrels, foxes, and owls are adorable options – and design the shower around them. They can frolic across the cake, be used as table decorations, and adorn the invitations.
Turn the shower venue into a woodland glade, using twigs in jars, felt moss, and toadstool cookies. Set out some owl-shaped note cards so that guests can share their wisdom with the mama-to-be.
Chocolate and berry

Looking for elegant (and delicious) girl baby shower themes? Organize a decadent feast for the mama-to-be with a chocolate and berry themed shower. The color of the strawberries and raspberries provides a hint of traditional baby-girl pink, while the deep chocolate tones add sophistication.
A chocolate fountain would make an amazing centerpiece for your dessert table (perhaps even a quirky alternative to a tiered cake), with a selection of berries and cake bites to dip. For favors, you could give guests recipe boxes with the ingredients to make chocolate brownies.
Baby is brewing

Celebrate the little girl "brewing" inside the mama-to-be with a tea-themed shower. This could be a vintage tea party with tiered cake stands, floral china, and lace table cloths. Alternatively, you could go for a more contemporary style featuring teas from across the world – think matcha, rooibos, and chai – and an earthy green and tan color scheme.
Test guests' tea knowledge with a blindfolded tasting game, where the winner takes home a selection of loose-leaf teas. Tea infuser mugs can also make great party favors.
Desert oasis

Pregnancy isn't always an easy journey, so why not create an oasis of tranquility for the mama-to-be with a desert-themed baby shower. Decorate with real cacti and succulents that you can give guests to take away with them, and serve cactus-shaped cupcakes or cake pops.
To balance out the sweetness, you could serve Mexican-themed savory options – let guests make their own nachos or burritos, for example. And make sure there's a margarita mocktail for the mama-to-be!
Grow-your-own

For a charmingly rustic baby shower, take inspiration from the vegetable garden or farmer's market with a "grow-your-own" theme. This is one of the best girl baby shower ideas for the fall – after all, mama's little pumpkin is nearly ready to greet the world.
Drape the tables with hessian or gingham, display sandwiches and muffins in wooden crates, and decorate with vibrantly colored fruits and veggies. Golden sunflowers in tall jars or earthenware pots make a visual highlight.
"Sew" adorable

If mama-to-be is a crafting enthusiast, you could plan her shower around it. The venue can be adorned with fabric bunting, garlands of ribbons, or knitted flowers. You might even hang a clothesline of tiny baby garments as a decoration, which is particularly meaningful if these have been handmade by crafty friends and family members.
The cake could be shaped like a giant pincushion or a ball of yarn with knitting needles sticking out – there are so many fun possibilities! Of course, a shower crafting activity is also a must, but make sure it's simple enough that everyone can join in. Decorating onesies (using fabric pens or paint) for the baby girl is a good choice.
Honey bee

A sweet little girl is on the way, so help the "mama-to-bee" (sorry, couldn't resist!) celebrate with a cute honey-bee themed shower. The yellow color scheme can be varied with splashes of other colors from flowers in ceramic honey pots. Add tiny icing bees and honeycomb patterns to the tops of your cookies and other sweet treats.
It's up to you whether you also want to bring in our favorite honey-loving bear, Winnie-the-Pooh as well! You could frame some vintage prints of Pooh bear and friends, which can be displayed in the nursery after the shower.
Pink paradise

Cute baby shower themes for a girl don't need to have a pink color scheme of course, but if you and the mama-to-be just love pink, then why not go for it? Whether hot pink hearts and flamingos are your thing, or you'd rather have powder pink roses and butterflies, enjoy creating an unforgettable vision of pink.
To get guests into the spirit of the event, you could ask them to come along dressed in pink. The dessert table can feature pink macarons, doughnuts, and candy hearts, and you can offer rose lemonade or berry tea (served in pink cups of course). For party favors, you might bundle up pink lip gloss and nail polish and tie them together with pink ribbon.
Snow princess

When you're planning a baby shower for a girl during the holiday season, perhaps you'd like to give a festive flavor to your gathering. A snow princess theme makes for a truly elegant occasion, with crisp white and frosty silver tones. You can draw on traditional fairy tales for ideas – or even check out the "Frozen" movies for a modern twist.
Make the venue sparkle with fairy lights, on the walls or in glass jars on the tables, create a snow effect with fabric or tissue paper, and decorate with silver reindeer or snowflake ornaments. The white cake could be topped with a silver crown for the little snow princess who is on her way.
And, to finish, our girl baby shower top tips…
Do: Ask the mama-to-be's family and friends to contribute towards the cost of the shower if necessary, rather than feeling you need to pay for everything yourself.
Don't: Expect the mama-to-be to cover the cost – she's just there to be showered with love in preparation for her big day.
Do: Give yourself a pat on the back for all your hard work on the shower. We're sure it's going to be a beautiful occasion!
💡 More baby shower tips:
10 Baby Shower Themes for Boys
17 Beautiful Baby Shower Themes
12 Baby Shower Food Ideas
Baby Shower Etiquette: 7 Guidelines
What to Write in a Baby Shower Card
The Best Baby Shower Invitation Wording Ideas
Baby Shower Favors: Ideas, Cost, and More
15 Baby Shower Games
When to Have a Baby Shower
7 Fun & Memorable Gender Reveal Games
How to Conceive a Girl: Any Guarantees?