Aah…baby is coming. It's time to plan for a dream-worthy babymoon.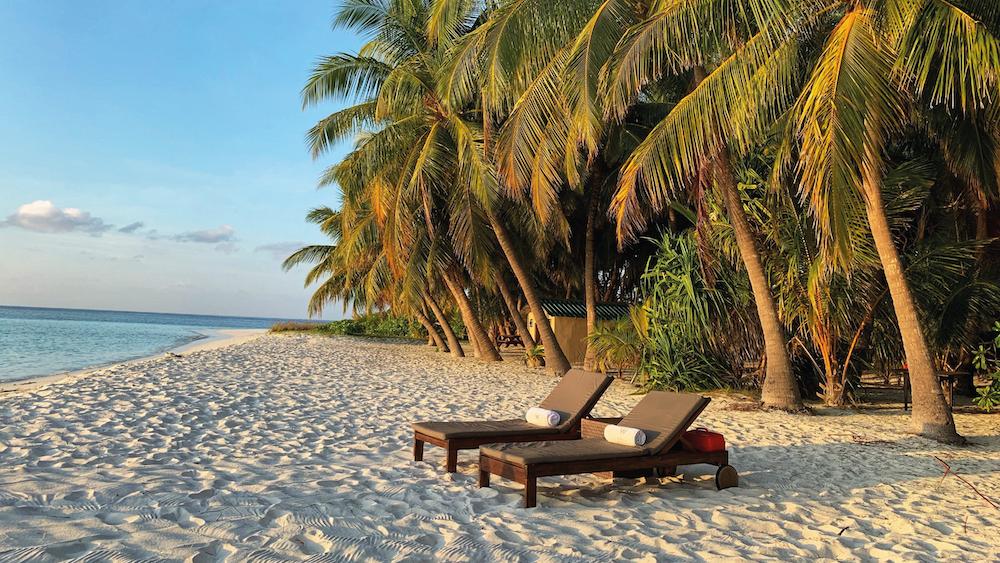 Very soon you'll be spending every waking moment (and middle-of-the-night moment) loving and caring for your newbie. Getting time away with your partner may seem out of reach for months or years to come once your babe is born. Take the time now. Make a plan. Get away!
So what is a babymoon?
A babymoon is a rite of passage for soon-to-be parents. In essence, it's a couples getaway to anywhere. You're the pregnant mama, you can choose any escape that sounds relaxing to you. And it doesn't have to be a break-the-bank trip (hello, diaper bills are coming), but it should be a few nights (or more) of pure couple time. Pregnancy vacations can range from affordable babymoon destinations in your hometown or nearest city to babymoon destinations at luxurious beach getaways.
When should you go on a babymoon?
This answer depends on how your pregnancy is going. Better to wait till morning sickness has passed (fingers crossed), which is most often by the 2nd trimester. If you want to travel far (i.e. take a plane), do it before week 37. Most medical professionals agree that you shouldn't fly once you've reached this stage (and airlines may enforce it). If you're taking a more local babymoon, go when you feel good. Swollen feet and nausea do not make for a good trip — anywhere.
Why is a babymoon important?
Take a good look at that partner of yours that you love so much. The one that has given you this incredible opportunity to be a mom. Parent to parent — you will never be able to spend this much focused time together again. Ever. And unless you have a nana on call, taking days away becomes harder and harder over time. This is a time to explore your favorite city (without a stroller), enjoy your favorite restaurants (without worrying if baby will offend the daters) and read an entire book (or sleep all day if you so choose!). You can do spa treatments together and even go to the movies (rated R!).
What should you do on a babymoon?
Whatever you want! If you have 2, 4, 7 days away, pre-baby, what do you want to do? Some Peanut mamas spend it visiting NYC, others lie on a beach drinking virgin Pina Coladas and some just use it to sleep on a comfy hotel bed. What do you, as a couple, want to do to relax, connect, and enjoy time together sans baby? Mama, you plan for exactly what you want to do.
Looking for babymoon ideas?
The best babymoon destinations come in all shapes and sizes (places and price points). Here are just a few faves that offer something special for parents-to-be.
Best babymoon beach destinations:
Sonesta Ocean Point St. Maarten is an adults-only, all-inclusive resort that lets you focus on the two of you: no kids and no bills to sign after each meal. Sublime swim out suites with loungers in the water mean that you can relax, read and sleep all day.
S Hotel Jamaica is a quick 15 minute drive from Montego Bay's airport. You can be in the sand by the afternoon enjoying the therapeutic powers of Doctor's Cave Beach. Visit the Irie Baths as a couple before strolling the beach in euphoric mom-to-be style.
Atlantis Paradise Island has an adults-only hotel, The Cove, perfect for couples seeking a romantic babymoon. Their Mandara Spa even offers a 50 minute Peaceful Pregnancy Massage for mothers-to-be.
Hyatt Regency Aruba Resort Spa and Casino is situated on 12 acres of luxe waterfront property. The resort recently finished a multimillion-dollar renovation that includes an adults-only pool with 10 private cabanas (see you there!). Plus, their 90-minute Mommy to Be Massage is said to improve sleep, reduce stress and address sensitive, hormone-reactive skin.
Andaz Mayakoba Resort Riviera Maya is nestled along the sparkling beachfront of Riviera Maya, Mexico. Many of the suites offer private plunge pools, and the bi-level suites include the option and space to have in-room spa treatments while The Naum Spa offers deep tissue massages, reflexology and even indigenous spa treatments.
Hyatt Regency Maui Resort and Spa stands out when it comes to relaxation. Soon-to-be parents can enjoy a relaxing Couples Massage or feel an authentic sense of Hawaii with the Lomi Lomi Massage. Private cabana views rival the nighttime skies that can only be seen in a place as tranquil as Hawaii.
Hilton Los Cabos Beach & Golf Resort in Mexico makes relaxation a top priority. Couples can indulge in an unforgettable beachfront experience, with stunning views of the Sea of Cortes and private beach bungalows, or enjoy their private plunge pool suites. The resort boasts an adult only "Serenity" Infinity Pool perfect for any parents-to-be.
Conrad Punta de Mita delivers an inspired Mexican beach babymoon, situated among the area's serene natural landscapes and aquamarine waters. The spa design enhances wellness and mindfulness through indigenous rituals and natural elements - dreamy.
Best US babymoon destinations:
The White Barn Inn offers the finest culinary offerings in coastal Maine. Indulge in calm, tranquility and deep relaxation at White Barn Inn's Spa, frequently named one of the best spas in Maine, with treatments designed to rebalance, rejuvenate and revitalize.
The Jefferson Hotel is a lot of luxury in downtown Richmond. This five-star historic property offers soon-to-be parents Salon Vivace's Pampered Retreat service that caters from head to toe (including a hydrating manicure, a soothing pedicure and a rejuvenating facial).
Crystal Springs Resort is a welcome babymoon getaway just an hour from NYC. Urbanites will relish in the views, the fresh air, the exquisite farm to table food and the Biosphere indoor/outdoor pool. Add in the fireplaces (on your own patio!) and the Maternity Massage and you may consider moving upstate for good.
The Mayflower Inn & Spa brings an innovative level of holistic health to one of New England's most exquisite country retreats through restorative spa treatments, expert-led health coaching sessions, daily workshops and seasonal retreats. Plus not-to-miss meals curated by chef-in-residence April Bloomfield.
The Reach Key West elevates the carefree, no-shoes required lifestyle of Key West. Couples can spend the day relaxing on private balconies or snoozing in the property's hammocks. Bring your seafood cravings to the Four Marlins restaurant for the local catch of the day.
Hilton West Palm Beach is a resort-like oasis with an oversized pool deck lined with cushioned cabanas, palm trees and a curated art program that embodies the artistic energy of South Florida. For couples seeking a relaxing urban destination, it's all about the 72-acre outdoor, walkable district of Rosemary Square located steps from the hotel.
La Quinta Resort & Club, Palm Springs, is nestled beneath the beautiful Santa Rosa Mountains. Golf, eat, and then head to the award-winning Spa La Quinta for prenatal treatments designed to soothe and pamper. Not just for mamas— they've got an array of relaxing treatments that men and adopting parents can enjoy, too.
The Standard High Line, when only NYC will do. Book a staycation or come as a tourist and take advantage of this awesome location in downtown Manhattan. Explore the whole city and meander the hotel's outdoor plaza with year-round dining, outdoor movie nights, seasonal activations and rotating art installations.
TOURISTS is an artful union of design and nature, home to woodland trails, riverbank vistas and sculptural installations nestled in the Berkshires. Visit The Clark Art Institute and MASS MoCA nearby and enjoy the hotel's private hikes, waterfall meditations and open-air yoga sessions.
Need more inspo? Head to Peanut to ask our community of mamas.