A Diaper Pail. Do you reeeeally need one? Why? And which are the best diaper pails on the market? We've done the research so you don't have to.
Babies smell delicious, but their diapers? Not so much.
Diaper pails are the answer for disposing of dirty diapers while keeping odors to a minimum.
So, what is the best diaper pail for you? Let's take a look.
In this article 📝

Why do I need a diaper pail?

Things to consider when buying a diaper pail.

What is the best diaper pail?
Why do I need a diaper pail?
It's one of those things that isn't a must-have, but it sure is a nice-to-have.
Babies go through a lot of diapers, especially newborns.
Wet diapers don't cause much of an odor issue, but dirty diapers – especially after your baby starts solids – can cause quite a smelly situation.
How to deal? Well, you could always run the dirty diapers to an outside trash can one by one or a couple of times per day.
But that can be a pain, especially if it's nighttime or very cold outside.
Enter: the diaper pail.
If you can fit a diaper pail into your budget or are able to pop it onto your baby shower registry, it can save your nostrils and your sanity.
Many are specially designed for odor control, so only have to be emptied periodically instead of earning you a ton of extra steps running outside.
Things to consider when buying a diaper pail.
How many diapers can it hold?
You'll need to balance the pail capacity with your available nursery space.
How is it operated?
Hands-free is awesome.
Does it require particular branded bags?
These can be more expensive than regular trash bags, so check if the refills fit in with your budget.
On the plus side, the branded bags may be scented and have a tie-off system.
This helps you to avoid the scent of the diapers that have been percolating at the bottom of the pail.
What material is it made from?
Metal pails ensure less odor escapes, as opposed to a plastic pail, which is more porous and possibly more smelly.
What is the best diaper pail?
We asked our Peanut mamas what their choices are for the best diaper pails, and they didn't disappoint:
These are their five favorites.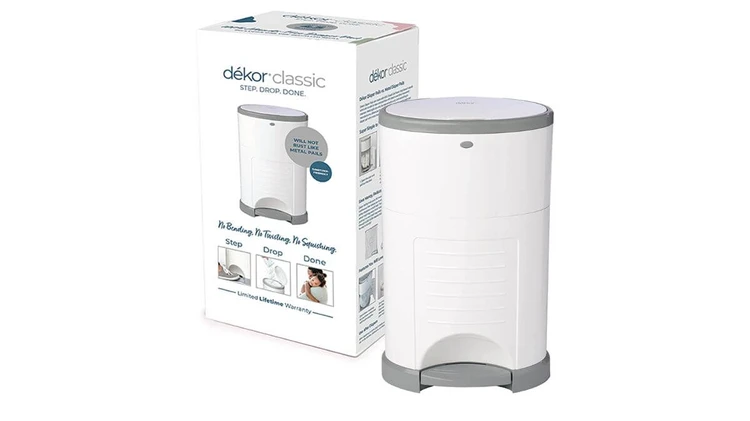 1. Best budget diaper pail
Dekor Classic Hands-Free Diaper Pail
Amazon's number one selling diaper pail!

Totally hands-free.

Requires special bags, but they are scented to help with odor control.

Bag system is more economical because it allows you to only use what you need.

Converts to a trash can once baby is diaper free.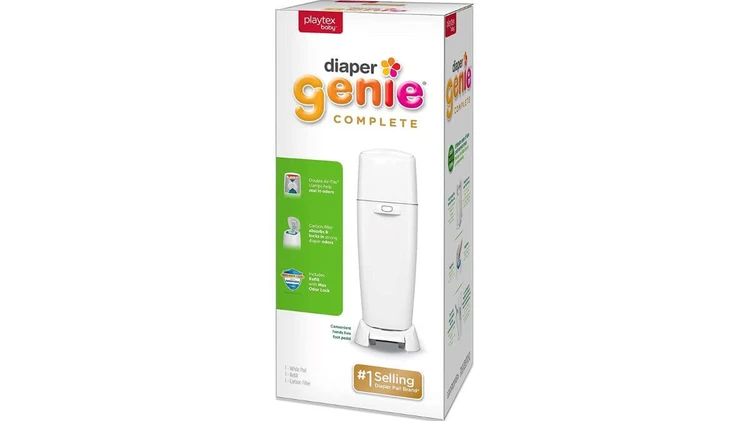 2. Best diaper pail for odor control
Playtex Diaper Genie Complete Pail
Each diaper is individually sealed, so you don't get hit with the ghosts of diapers past when emptying the pail.

It's a tall pail, which makes it best for your back, as there's less bending required.

Needs special bags, which are scented for odor control.

Pail and bags have a built-in antimicrobial system to stop germs in their tracks.

Uses Double Air-Tite clamps that work with the 7-layer diaper refill bags and carbon filter to mask odor super well.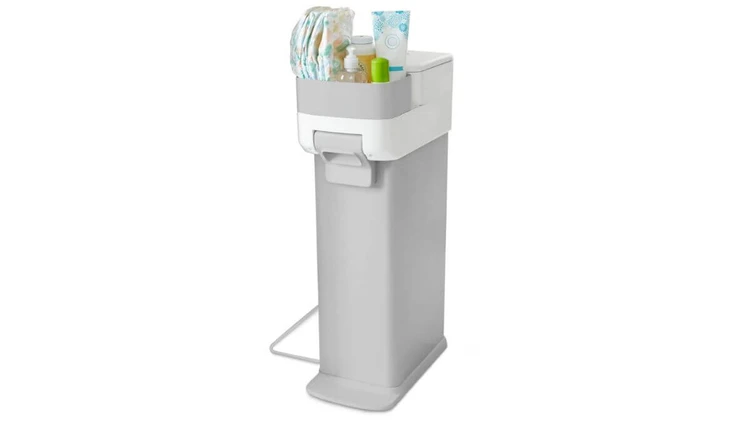 3. Best space-saving diaper pail
Skip Hop Nursery Style Diaper Pail
Tall and slim, this rectangular design means it fits neatly into corners.

No special bags required.

Steel, so locks in odor well.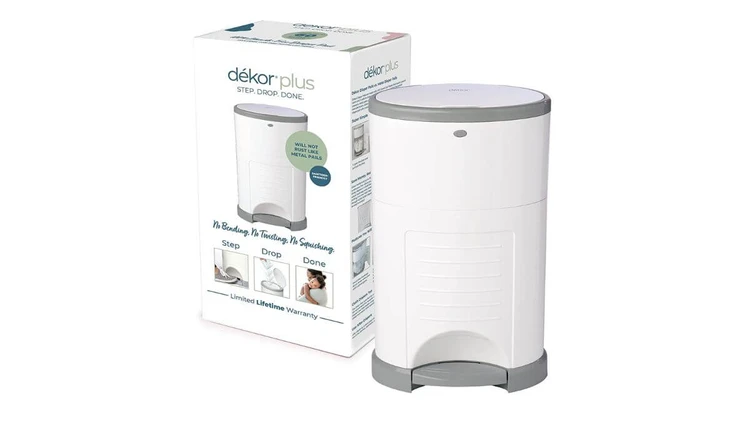 4. Best diaper pail for cloth diapers
Dekor Plus Hands-Free Diaper Pail
Wide mouth for bulkier cloth diapers.

Hands-free.

Word on the street is that it works well with reusable bags.

Available in other colors at an extra cost.

Converts to a trash can later.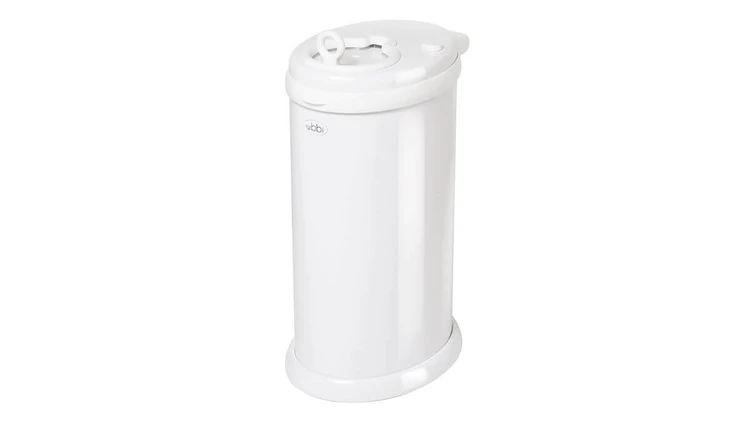 5. A great all-rounder diaper pail
Ubbi Diaper Pail
A little more expensive, but doesn't require special bags, so you'll save some there.

Stainless steel locks in odor better than plastic.

Sports a childproof lock.

Sleek stainless steel look.
There are very few things a baby really needs.
For the most part, if they are fed, loved, and kept warm, they're good.
But there are things that make it easier when the nights are long, sleep is rare, and your little peanut is teething.
And a diaper pail is one of those things.
Whether you're looking for advice on the best diaper pails or just need a sympathetic ear for where you're at, join our Peanut community.
We're having the conversation.
👶 More from The 411:
44 Best Baby Shoes for Your Little Fashionista
14 Best Baby Jumpers for Your Little Leapfrog
18 Best Outdoor Toys for Toddlers
How to Entertain a Toddler: Simple Ways to Play at Home
18 Best Baby Bath Tubs for Your Water Baby
10 Best Baby Carriers: Tried & Tested by Real Moms
10 Best Lightweight Strollers for Babies & Toddlers
10 Best Double Strollers for Twins & Two Under 2
70 Best Mommy and Me Outfits That Are Always in Style
What You Need to Know About Yeast Diaper Rash