What are the best postpartum vitamins to benefit you and baby? Here are our top postnatal vitamins to help recovery, breastfeeding, baby blues, and more.
Why do you need postnatal vitamins? Well, when you're pregnant, your baby is your body's priority.
You're channeling all of the good stuff into their growth and development.
And following birth (and beyond, if you're breastfeeding), it's not uncommon for your postnatal vitamin reserves to be a bit depleted.
Ultimately, you may need some extra TLC to help your body adjust to life as a mama – which is why doctors recommend taking postpartum vitamins and supplements.
Disclaimer: Every product on this list has been individually chosen by our editors. We may also collect a small commission if you choose to use our affiliate links on this page, at no extra cost to you.
In this article: 📝

Should you take vitamins after birth?

Are prenatal and postnatal vitamins the same?

When should I start taking postnatal vitamins?

What vitamins should I take after giving birth?

What are the best postnatal vitamins?

Postnatal vitamin FAQs
Should you take vitamins after birth?
While taking postnatal vitamins can benefit many mamas and babies, they're not fundamental.
Ultimately, one of the best ways to get the vitamins, minerals, and nutrients you need to keep yourself and baby happy and healthy can come from your postpartum diet.
But if you're struggling to keep to a diet (for whatever reason), your doctor's told you that you might be susceptible to some vitamin deficiencies, or you want to keep your health topped up post-pregnancy, postnatal vitamins can really do the job.
Are postnatal vitamins necessary?
No, postpartum supplements aren't necessary, but if you're worried about getting the right nutrients from your post-pregnancy diet, they can be a great way of making sure you and baby are getting everything you need.
Are prenatal and postnatal vitamins the same?
What's the difference between prenatal vs postnatal vitamins?
They're essentially the same, but pre- and postnatal vitamins are taken for different reasons.
Prenatal vitamins can be a great support for a mama-to-be when growing a baby.
They're focused on your baby's developmental needs, and because your body prioritizes their development, you can be sure baby is getting everything they need.
Many doctors even advise taking prenatal vitamins at least three months before TTC to make sure your body's ready for pregnancy.
After meeting your little one, you need to rebuild your vitamin stores (especially if you're breastfeeding).
This is where postnatal vitamins come in.
Most postnatal vitamins have the same or similar dosages as their prenatal counterparts.
When should I start taking postnatal vitamins?
You can switch to postnatal vitamins as soon as you've had your baby.
However, if you were taking a regular prenatal vitamin during pregnancy, and you've got some left, you can keep taking them before switching to a postnatal vitamin.
That's totally fine.
How long should I take postnatal vitamins after giving birth?
It's recommended that you take postnatal vitamins for as long as you're breastfeeding, however long that is ‒ it's your choice, mama.
If you're not breastfeeding, you should aim to take postnatal supplements for around six months postpartum to help replenish your vitamin stores.
What vitamins should I take after giving birth?
Key vitamins like folate, calcium, and vitamin B6 are vital postnatal vitamins because they help promote a healthy body.
And, if you're breastfeeding, your doctor may recommend taking even higher levels of these postpartum vitamins to support your baby's continued growth and development.
So, which vitamins do you need to look out for with postpartum supplements?
Ideally, you'll see a long list of health-boosting postnatal vitamins and minerals on the packaging, but these are the main ones you need to know:
Iron: Some mamas can be iron-deficient or even anemic immediately after having their baby. Your OB should check your levels and advise if you need to up your iron intake, but it's always worth asking, too, in case you need to add this to your postnatal vitamins.

Vitamin C: After giving birth, your body needs to do some serious healing. Vitamin C can help support this, no matter if baby arrived vaginally or via c-section.

Vitamin D: Your skin naturally produces vitamin D when exposed to sunlight. But babies, with their delicate skin, aren't ready for sunbathing just yet. So, if you're breastfeeding, you must get enough vitamin D for both of you from postnatal supplements.

Calcium: This vitamin helps strengthen teeth and bones. And it's needed for the heart, muscles, and nerves to function properly and for blood to clot, too.

DHA omega-3 fatty acids: This helps boost your baby's brain development and can help lower your blood pressure.

Choline: Doctors believe this essential nutrient is important for the nervous system.

B vitamins (including B6): These postnatal vitamins help create a stronger immune system and better circulation.
What are the best postnatal vitamins?
There are lots of different types of postpartum vitamins, depending on why you want to take them, what your dietary requirements are, and what type of postnatal supplements you want to take.
Postnatal vitamins usually come in tablets or capsules.
Tablets tend to be a bit cheaper, while capsules are often easier for your body to absorb.
It's also worth noting that some postpartum vitamin capsules can contain pork or beef gelatin, so check the label if you're vegan or want to avoid certain ingredients.
Plant-based postnatal vitamin capsules are out there, but they can be a bit harder to find.
Some health food stores may stock organic postnatal vitamins, so shop around.
The cost per dose and packet can vary depending on the brand and amount of vitamins.
In general, postnatal vitamins can range between $10 and $45.
So, now we know all this, let's break down the best postnatal vitamins, according to our mamas of Peanut.
Best postnatal vitamins for breastfeeding
Most postnatal vitamins can help with breastfeeding, from increasing milk supply to making sure that your body is getting all the nutrients you need to feed yourself and your baby.
Here are our Peanut mamas' favorite postnatal vitamins for breastfeeding: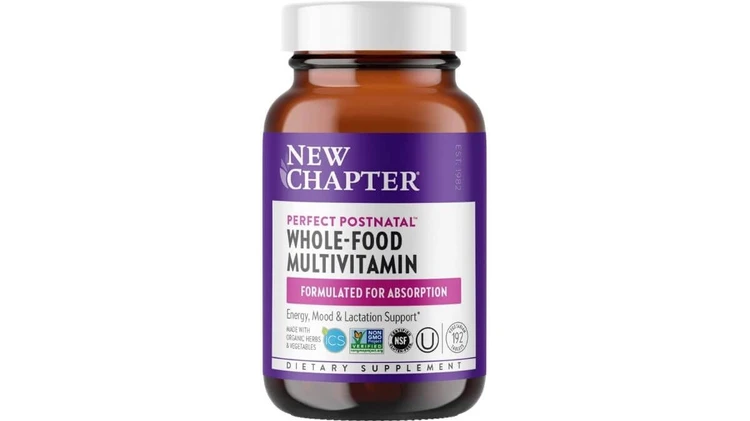 1. New Chapter Perfect Postnatal Whole-Food Multivitamin
The New Chapter postnatal vitamins are specially designed to help boost your energy and mood as well as give a helping hand with lactation.
These postpartum supplements are packed with vitamins and minerals, including vitamin C, vitamin D3, vitamin A, thiamin, riboflavin, iron, biotin, folates, and so much more.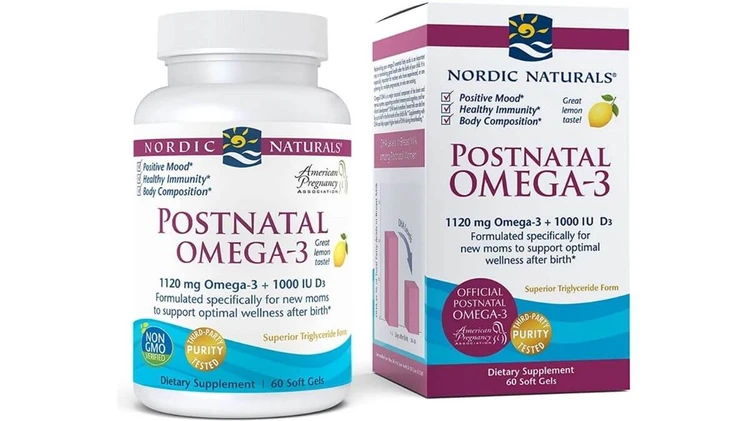 2. Nordic Naturals Postnatal Omega-3
After omega-3 postnatal supplements without a fishy aftertaste, even with capsules you swallow?
Well, here are the Nordic Naturals Omega-3 postnatal vitamins, which are also capsules that you swallow, but they're infused with lemon flavor, so no more fishy burps!
3. Nature Made Postnatal Vitamin
If you're trying to avoid gluten, these are the postpartum vitamins for you!
Plus, you only need to take one a day to get your recommended daily amount of vitamin A, vitamin C, vitamin D3, vitamin E, vitamin K, thiamin, riboflavin, folates, biotin, vitamin B12, and vitamin B6.
Pretty impressive for 1 postnatal vitamin!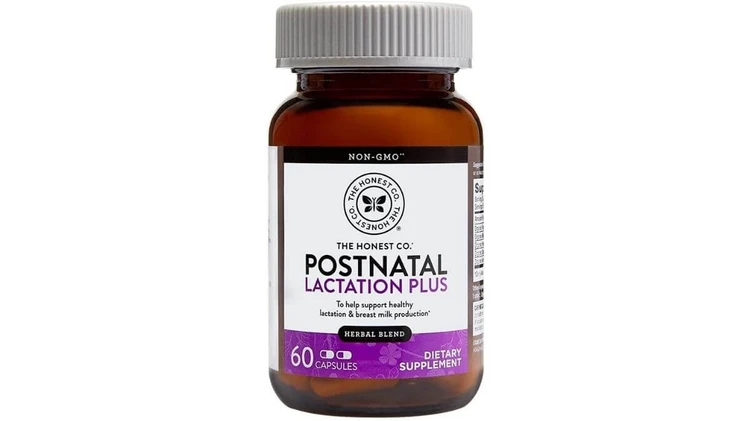 4. The Honest Company Postnatal Lactation Plus Multivitamin
Loved by natural moms and crunchy moms around the world, The Honest Company has also released its own postpartum vitamins.
If you're after postnatal supplements with nutrients from vegetables, like fenugreek, fennel, milk thistle, and marshmallow, which can all be great for increasing your milk supply, you might have just found your perfect postpartum supplement.
Best vitamins for postpartum hair loss
What about postpartum hair loss vitamins?
Postpartum hair loss is very much a real thing ‒ around 90% of women experience hair loss at some point in their lives, sometimes triggered postpartum ‒ it might be something you're keen to minimize.
So here's our round-up of some postpartum hair loss vitamins that might help you keep your locks: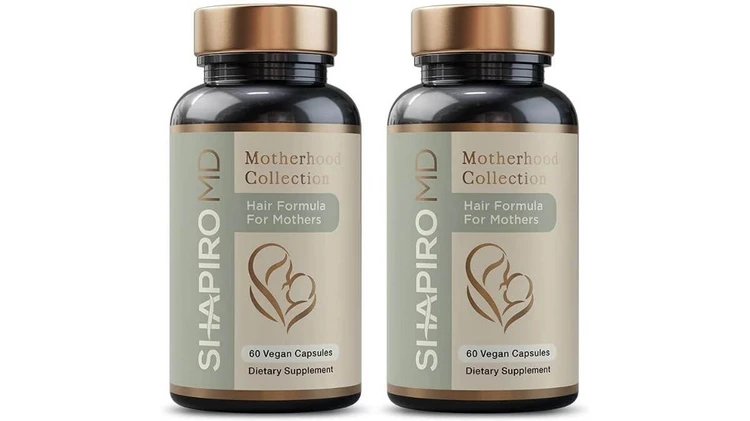 5. ShapiroMD Motherhood Collection Hair Formula for Mothers
Ideal for pre-pregnancy, during pregnancy, and postpartum, these vitamins are packed full of nutrients that can encourage healthy hair growth ‒ vitamins that may be depleted during pregnancy.
The key ingredients of these vitamins for postpartum hair loss are iodine, omega-3, and biotin ‒ and they're suitable for vegans, too!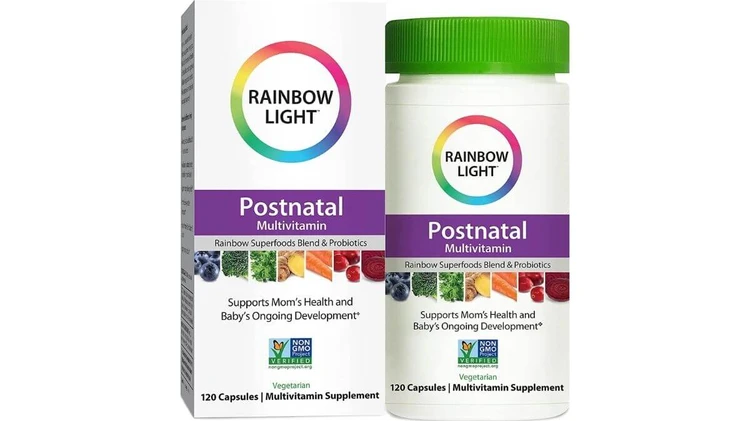 6. Rainbow Light Vibrance Postnatal Multivitamin
The Rainbow Light postnatal vitamins boast nutrients that can help lactation, energy production (yes please), and help baby's eye and brain development.
Just two capsules a day and you'll get loads of postpartum vitamins!
Best postnatal gummy vitamins
Not a fan of swallowing capsules?
As it turns out, there's a clear winner when it comes to our Peanut mamas' favorite postnatal gummy vitamins: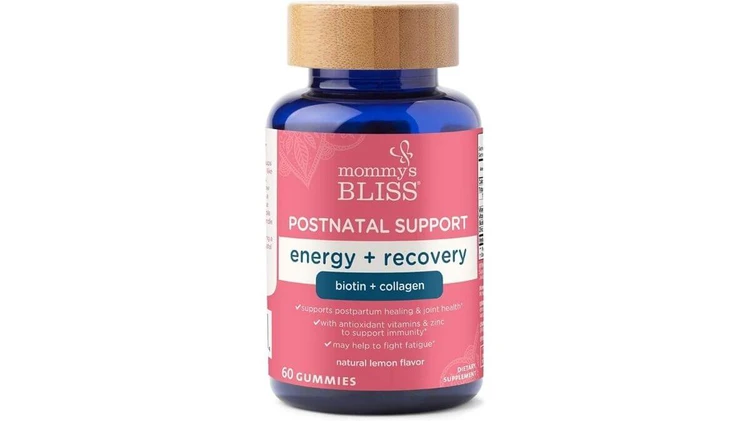 7. Mommy's Bliss Postnatal Support Gummies
While these postnatal gummy vitamins aren't designed to help with lactation, they're great at fighting fatigue ‒ something you'll be pretty familiar with if you're a new mom.
Our Peanut mamas love the lemony taste, too!
Best vegan postnatal vitamins
If you're of the vegan persuasion, you'll be used to reading ingredient labels for sneaky animal products.
We've done the work for you ‒ here are our Peanut mamas' favorite vegan postnatal vitamins: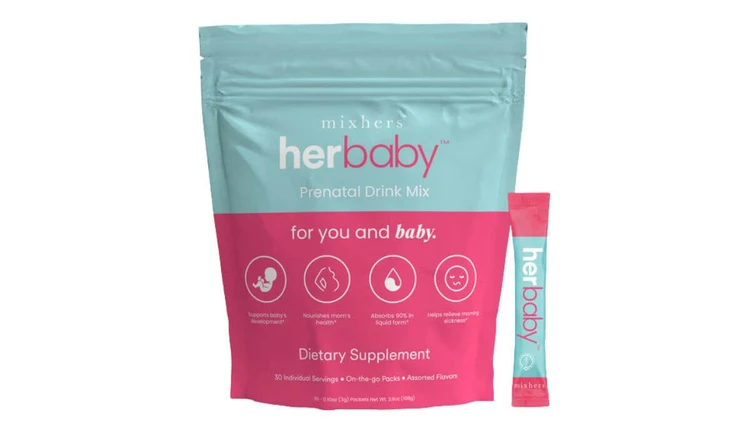 8. Mixhers Herbaby Pre and Postnatal Drink Mix
With 100% natural plant-based ingredients and two delicious fruity flavors, Herbaby by MixHers is proof you don't have to sacrifice nutrients (or taste) when you go vegan.
Peanut mamas love its easy-to-drink delivery while we're raving about its 90% absorption rate.
Just mix with 8-12oz of water and you're good to go!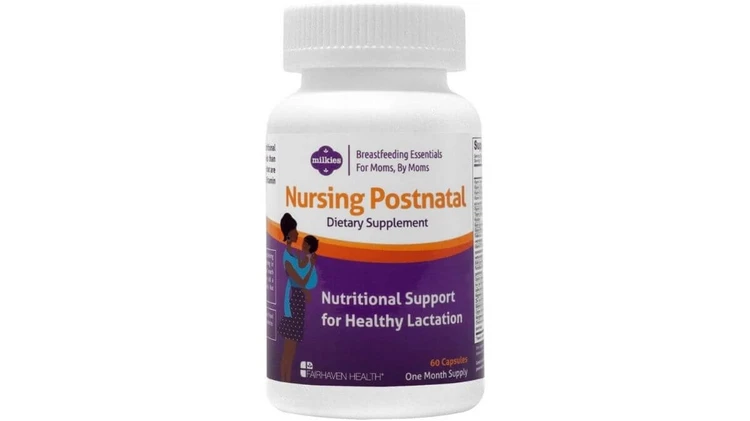 9. Milkies Nursing Postnatal Vitamin
If you're worried about lactation and your milk supply after pregnancy, these Milkies postnatal vitamins might just be the answer to your prayers.
With vitamin D3, A, C, E, K, B6, B12, and a host of other minerals, you can be sure you'll get the nutrients you need to breastfeed with confidence.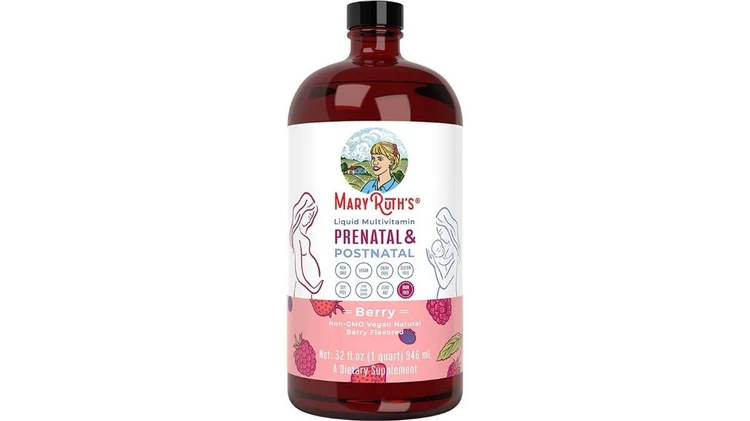 10. MaryRuth's Prenatal & Postnatal Multivitamin for Women
Vegan, non-GMO, and gluten-free? Yes, please.
The best bit? These aren't just postnatal vitamins, they're also prenatal, so you can take them during and after pregnancy!
Postnatal vitamin FAQs
Still not sure about taking postnatal vitamins? Let us ease your mind by answering your burning questions.
Can I take postnatal vitamins while breastfeeding?
Should I take prenatal vitamins while breastfeeding?
Well, you can, but as to whether you should, that's totally up to you, mama.
What vitamins should breastfeeding moms take?
Vitamins crucial for breastfeeding include calcium, zinc, magnesium, vitamins A, B1, B2, B6, B12, D, docosahexaenoic acid (DHA), choline, and iodine.
The best postnatal vitamins for breastfeeding should contain all these extra vitamins and nutrients.
Meanwhile, besides taking postnatal supplements, you should also try and eat a balanced diet.
Chips, candy, and your fave fast foods are fine now and again (we all need a little pick-me-up from time to time).
But a regular, healthy diet is so important when your body is recovering and nourishing someone else at the same time.
Make sure you're eating plenty of fruits, vegetables, grains, and protein, while healthy fats from olive oil, nuts, and avocado also offer a great source of vitamins and nutrients.
And remember, if you're breastfeeding, you need about 400-500 extra calories a day.
What about your milk supply?
You may find you need (or want) a little extra help with your milk supply.
The good news is there are postnatal supplements designed to help increase milk production.
These postpartum supplements usually contain fenugreek and fennel seed – herbs that have been used for centuries to improve breast milk supply.
Why not chat to other breastfeeding mamas on Peanut to see what supplements or recipes they recommend?
Are there supplements for postpartum depression?
Well, eating a balanced diet, staying hydrated, and exercising may help reduce the effects of postpartum depression, and some postnatal supplements may help if you're not getting those nutrients from your diet.
But if you do have postpartum depression, speaking with your doctor about it is a must.
The most effective treatments for postpartum depression are often either prescribed antidepressant medication or therapy, which you can discuss with your doctor.
Do postpartum vitamins help with hair loss?
Yes, some postpartum vitamins are specifically made to help with hair loss.
Generally, postnatal vitamins with vitamin B and biotin can help minimize hair loss.
If you're not convinced postpartum supplements are for you, that's totally fine, and if you want to speak with other mamas who have tried postnatal vitamins, you're welcome to join us on Peanut.
We're having the conversation.
💡 More from The 411:
5 Ways to Advocate for Yourself During Pregnancy and Postpartum
11 Postpartum Sex Tips From Real Moms
Postpartum Bleeding: What's Normal and What's Not
Postpartum Preeclampsia: Symptoms, Treatment, and More
25 Postpartum Essentials to Know About
A Guide to the Postpartum Recovery Process
Your Guide to Postpartum Swelling
10 Ideas for a Nutritious Postpartum Diet