Even though the Bible was written many centuries ago, biblical girl names never seem to get old.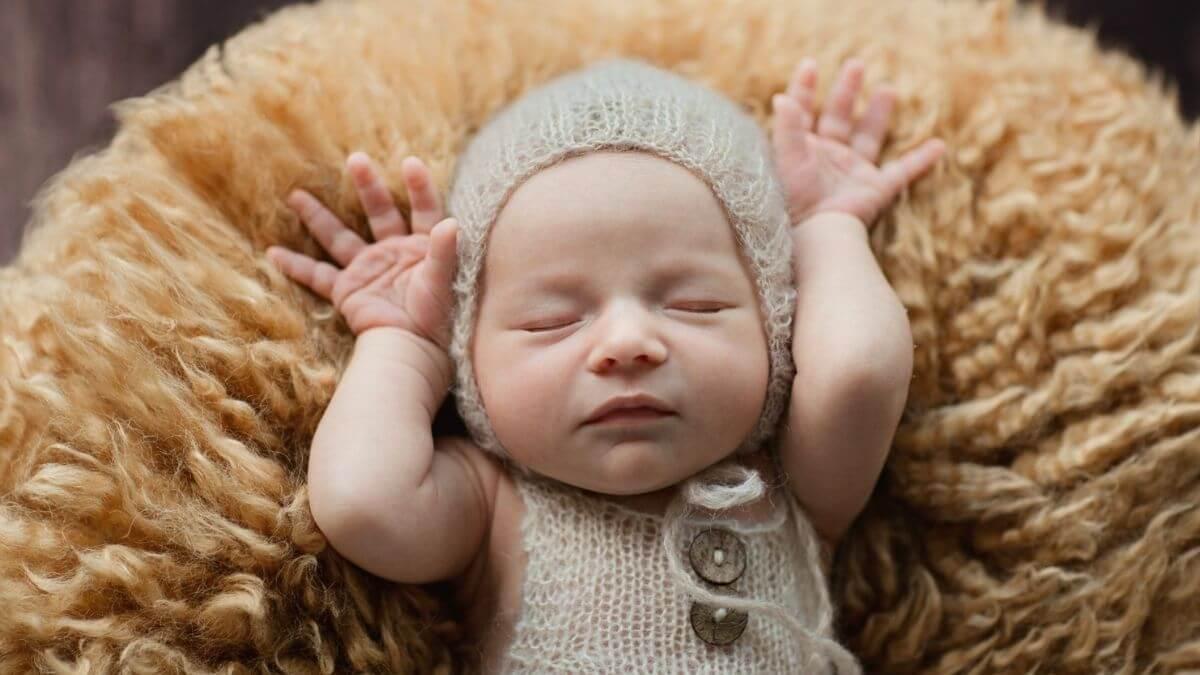 Whether names that mean "holy" or just inspiring names of women whose stories resonate with you, Bible names for girls can be some of the most powerful.
Here are some of the most popular and (we think) beautiful female Bible names.
We've also included some of the lesser-known ones, for those of you who already know that your little bundle from Heaven will need a name that's all her own.
What are the most popular Bible names for girls
The top biblical baby girl names in the U.S. this year, in order of popularity are:
Abigail: A woman of both brains and beauty who advised and later married King David. Powerhouse, much?

Eden: The beautiful garden and cradle of life, this name can be used for girls as well as boys.

Elizabeth: It may remind us today of a certain queen, but this evergreen name goes way back to biblical times and literally means "God is my oath." Eliza, Eliza, and even Isabella are some lovely derivations.

Lydia: If your daughter is going to run the world, this is the name for you. Lydia was the original independent woman, running her own business and household like a boss. She also preached kindness, hospitality, and grace and was the first European converted to Christianity.

Daphne: An important place name in the Bible, Daphne also has origins in Greek mythology, where she was a beautiful nymph.

Naomi: This name means "pleasantness" in Hebrew but is also a popular Japanese name meaning "beautiful."

Phoebe: Wise, and trusted by none other than St Paul, this is a name of great seriousness and piety. And um, a certain quirky Friend… Smelly cat, smelly cat, what are they feeding you?

Delilah: Yes, that girlfriend who gave Samson the Bible's most famous haircut, but also a beautiful name that means "delicate" and is fast rising up the popularity charts.

Hannah: An absolute classic meaning "grace," and one of the most recognizable biblical girls' names today. The Latin version Anna is another favorite.

Ada: Originally Adah, this is the first female name in the Bible after Eve. It's also the name of the great Ada Lovelace, who came up with the first computer. So if you want to combine faith and science, this could be the option for you.

Eve/Eva: The ultimate original. The traditional Hebrew meaning is "life" or "life-giving."

Asa: Originally a strong Judean king, Asa, which means "healer" is now popular for girls too.

Jordan: The holiest river of all. Try Jordyn for a modern spelling twist.

Salem: A reference to the great city of Jerusalem, this name has shed its witch trials connection and is reclaiming its biblical greatness.

Shiloh: Of course, this is only biblical–definitely nothing to do with a certain Jolie-Pitt family. Whichever your inspiration, it's still a beautiful name meaning "peace."
Classic Bible names for girls
These iconic biblical girls' names might not appear on the current top 100 lists, but that doesn't make them any less gorgeous.
Bethany: A place meaning "house of figs" and the site of the miracle of Lazarus.

Candace: Born of an ancient royal dynasty and described as "Queen of the Ethiopians."

Deborah: Prophet, heroine, judge. Another totally boss name that will surely inspire your peanut to great things.

Dinah: Daughter of Jacob and Leah, the seventh child after six sons. Talk about really wanting a girl!

Esther: Another amazing female heroine whose name means "star," Esther was a Persian queen who risked her life to save her people.

Jemima: Meaning "dove." Although always popular among the upper classes of the U.K., Jemima has been out of fashion in the U.S. for a while thanks to the syrup.

Jezebel: Sure, she was a murderer and prostitute who introduced the worship of false gods and instigated a war that killed many Israelites. But hey, she was also courageous, politically savvy and smart. Perhaps just misunderstood?

Joanna: An easier sell than Jezebel. Helped by Jesus, and later made a saint.

Judith: Another fierce woman with a powerful story. Judith defended the Jews against the king Nebuchadnezzar by tricking him and killing him in his sleep.

Leah: Unloved by her husband but favored by God, this famous matriarch was beautiful and tender-hearted and lived a life of contentment and service.

Mara: A biblical girls' name with sad origins that means both "bitter" and "strength." An unusual but classic M name.

Mary: The immaculate conception, the blessed virgin, mother of God. Need we say more?

Magdalena: Sex worker, saint, witness, wife. Mary of Magdalene captures the redemption at the heart of the Christian story. No wonder this name and its many derivatives are popular in Christian countries like Spain.

Miriam: Meaning "beloved," Miriam has remained a popular biblical girl's name throughout the ages.

Rachel: Jacob's favorite wife (and another Friend).

Rebecca: A wily trickster, but ultimately a good one, Rebecca represents great beauty and ultimately outsmarts her husband.

Ruth: A biblical classic. She represents kindness, loyalty, and devotion, and is a direct ancestor of Jesus.

Salome: There were two Salomes: a good one and a bad one. The good one was a devout disciple of Jesus. The bad one may or may not have presented John the Baptist's head on a platter to Herod.

Sarah: Another absolute original with a thousand namesakes to inspire your precious one. The wife of Abraham, her name (unsurprisingly) means "Princess."

Tabitha: Old fashioned, but charming, Tabitha means "gazelle." Very elegant.
What are unique biblical names?
The Bible is obviously full of incredibly meaningful names and references, but if you're looking for something unique, how about one of these religious female names:
Ariel: Originally a male messenger, but with the meaning "Lion of God,' we think this is a beautiful girls' name too.

Calah: A beautiful name that means "opportunity."

Keziah: Also Cassia. A daughter of Job and the name of a sweet-smelling spice. Sugar and spice and all things nice?

Noa: Not that Noah. Noa features in her own right as a daughter of Zelophehad, who, together with her sisters, refused to be overlooked because of their sex. A great inspiration.

Zibiah: A princess of Judea. The name evokes grace and beauty, and literally means "deer."
What girl's name means "Gift from God?"
If you want your little one's name to express this beautiful sentiment and holy meaning, there are lots to choose from. These names have religious connotations but aren't mentioned in the Bible. Here is a selection of a few we love from around the world:
Anya: Hebrew

Alya: Arabic ("Sent from Heaven")

Callidora: Greek

Dorothy: Greek

Gia: Italian

Iva: Hebrew

Janina: Hebrew

Jenica: Romanian

Miesha: Slavic

Sian: Welsh (pronounced Shaan)
And finally, names like Angel, Charity, Faith, Grace, and Hope may not be characters from the Bible, but they certainly capture the Christian spirit of love and message of goodwill.
And if you're looking for biblical name inspiration for boys, we've got that list covered for you too. Or you could just swap ideas and get inspiration from all your fellow mamas in the Peanut community.
Happy name choosing!
👶 Looking for more baby girl names?
168 Celtic Baby Girl Names for Your Daughter-to-Be
161 Cool Baby Girl Names And Their Meanings
Top 1001 Girl Names: The Ultimate List
10 Irish Baby Names
163 Scottish Baby Girl Names
90 Strong Baby Girl Names & Their Meanings
220+ Beautiful Norwegian Baby Girl Names
100 Scandinavian Baby Girl Names