Planning a boy baby shower and stuck at blue balloons? You're in the right place ‒ we've got 23 cute, simple, creative, unique boy baby shower themes.
So you're expecting a bouncing, beautiful baby boy, and you want to throw a party as a pre-emptive welcome to the world.
But what baby shower themes for boys do you choose?
Keep it simple with a blue theme? Or go quirky with more unique boy baby shower themes?
Well, mama, the choice is yours, but if you're after some inspiration for boy baby shower themes, we've got you covered.
Read on for baby boy shower themes that'll help you get creative with your party planning.
In this article: 📝

What are some themes for boy baby shower?

What are some unique baby shower themes?

Simple boy baby shower ideas

Cartoon boy baby shower themes

Cute boy baby shower themes

Boy baby shower themes FAQs
What are some themes for boy baby shower?
Let's start with some quick-fire baby shower themes for boys ‒ perfect if you're in a rush and want to get this party started.
All the blue: The most classic of our boy baby shower themes. Get all the decorations you want, but in different shades of blue. We're talking blue balloons, blue plates, blue streamers, blue napkins, a blue baby shower cake, and as many blue foods as you can think of!

Mama-to-bee: Go mellow with yellow! Opt for honeycomb decorations, honey-flavored foods, and cute, fuzzy bumblebees as simple boy baby shower theme decorations.

Baby-Q: Like a BBQ, but as a boy baby shower theme! You don't need to make everything baby-themed, maybe just a couple of hints, like a boy baby shower cake.

Mustache madness: Add a touch of class to your boy baby shower theme with simple cut-out mustaches. We love these mustache straws and this mustache photo booth kit, they make for picture-perfect photo opportunities!

Superhero: This one's perfect if you already have a little one who's looking forward to meeting their baby brother. Make it a costume party, and dress up your little one as their favorite superhero, then make the decorations all about them and their sidekick.
What are some unique baby shower themes?
Now let's look at some creative, unique boy baby shower themes!
If you're after something a little different, you're sure to find something you love in these uncommon unique boy baby shower themes.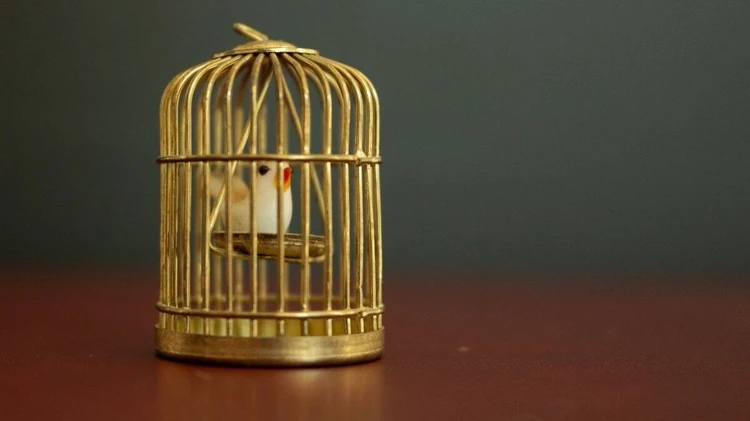 6. Baby bird in the nest
This is an elegant boy baby shower theme that plays on the idea of the mama-to-be as "nesting".
You could try a blue and gold color scheme, with gold birdcage decorations, spray-painted branches, and cookies or cupcakes in the shape of nests.
To entertain the guests and create a gorgeous keepsake for the baby, why not organize a crafting activity around the bird theme – perhaps a collage to frame, or even a quilt?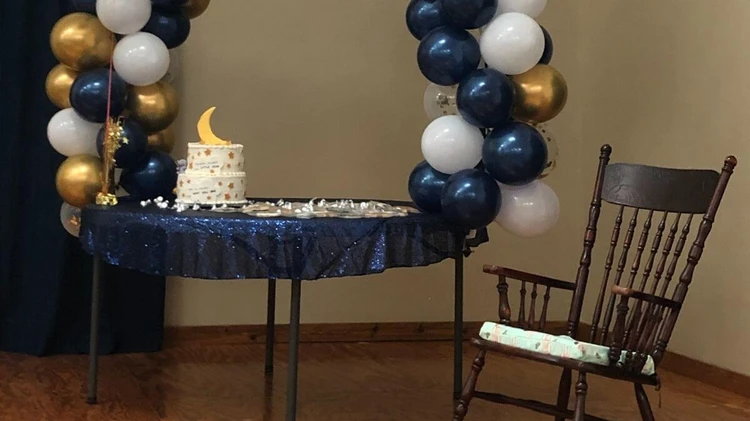 7. Boy moon baby shower theme
Your little one is going to be your moon and stars, so why not make that your boy baby shower theme?
Go celestial with a dark blue background dotted with silver stars, shimmering balloons, and a beautiful starry cake with a moon topper.
Don't forget to tell everyone how over the moon you are!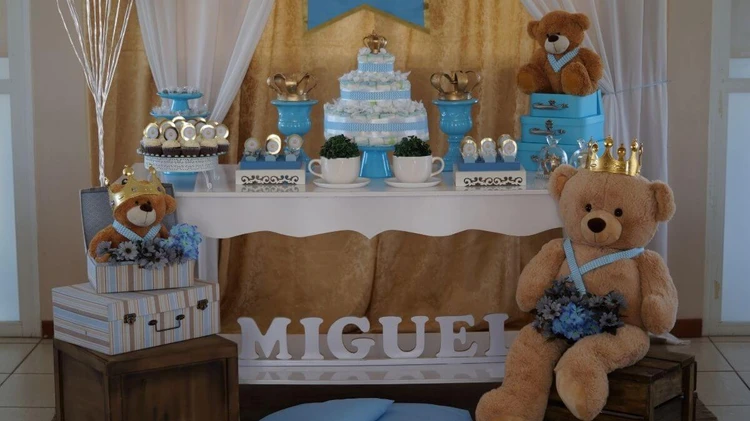 8. Royal baby shower theme for a boy
Baby shower themes for boys based on fairytales are adorable at any time of the year ‒ just pick your favorite fairytale or Disney movie and get set on decorations!
Why not don your own crown and sit in your very own throne for a prince boy baby shower theme?
Dress up in your finest maternity outfit and have your guests in black tie while you sip non-alcoholic Champagne.
9. Rock 'n' roll baby boy shower theme
Is the mama-to-be a rock chick at heart?
Celebrate her musical tastes with a rock-'n-roll themed boy baby shower.
And as the little one isn't quite here yet, there's no need to keep the noise down!
Ask guests to dress up as their favorite rock stars, compile a music quiz of songs that include the word "baby" (you should have a few to choose from…), and set up the food table like a stage.
Snacks could include "record" pizzas, guitar-shaped cookies, and microphone cake pops.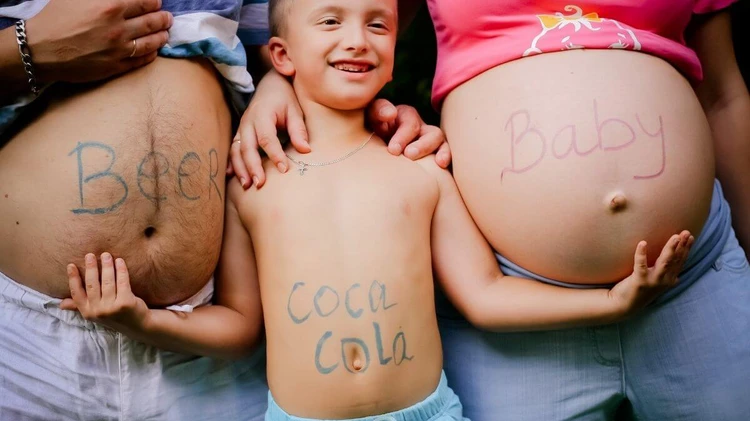 10. Craft beer boy baby shower
Not just a theme for a "manshower" or "dadchelor party" (yep, some dads-to-be are really having those now), craft beer is one of the quirkiest baby boy shower themes you might consider.
Perfect for the mama who (in pre-pregnancy times) can tell an IPA from a gose.
A color palette of terracotta and gold works nicely for a fall baby shower.
You could even create your own mini Oktoberfest with pretzels and schnitzel – and plenty of non-alcoholic beer of course!
Simple boy baby shower ideas
After a super-simple boy baby shower theme?
These easy baby shower themes for boys can be tailored to be as detailed as you want ‒ and they can be budget-friendly, too.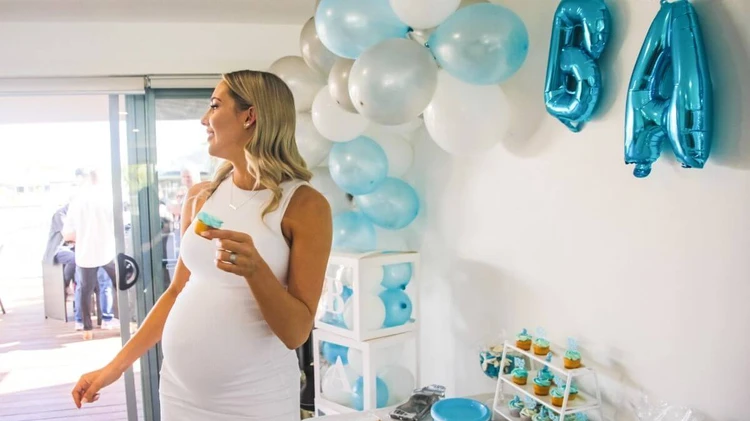 11. Modern boy baby shower themes
It doesn't get much simpler than this boy baby shower theme ‒ it's all about minimalism.
Less is more, here, so don't go overboard with the decorations.
If you can find a boy baby shower venue with white or light walls, even better.
Make the mama-to-be the center of attention, with a handful of balloons, a simple banner, finger food, and a plain cake with a cute topper.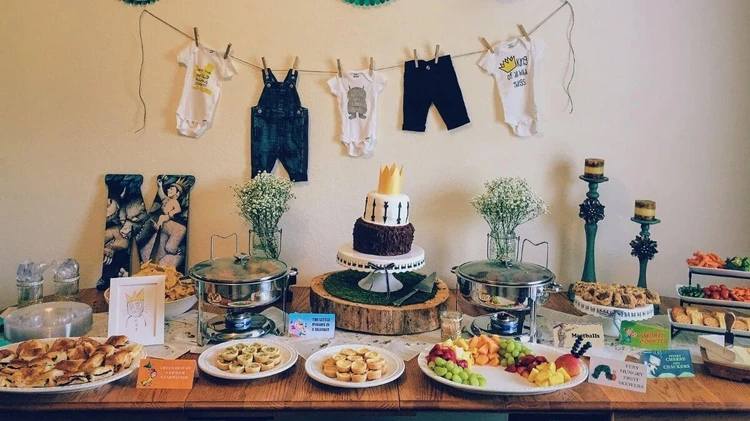 12. Boy rustic baby shower theme
For a rustic baby boy shower, it's all about doing it yourself.
Opt for burlap decorations with brown tones, adding a few plants here and there.
Not keen on DIY? Get your hands on these rustic boy baby shower decorations.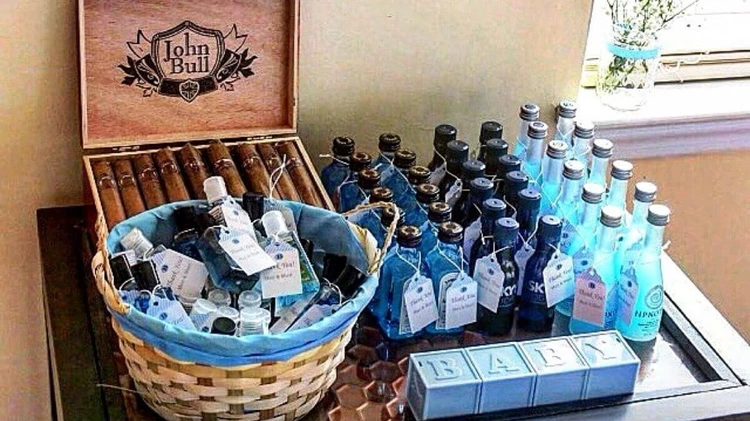 13. Vintage boy baby shower
For a vintage boy baby shower, you'll need to take a step back to the 1950s.
Use wooden baby blocks as decorations, dress up in 50s retro clothing, serve non-alcoholic treats in martini glasses, and put on crooners like Frank Sinatra, Tony Bennett, and Peggy Lee.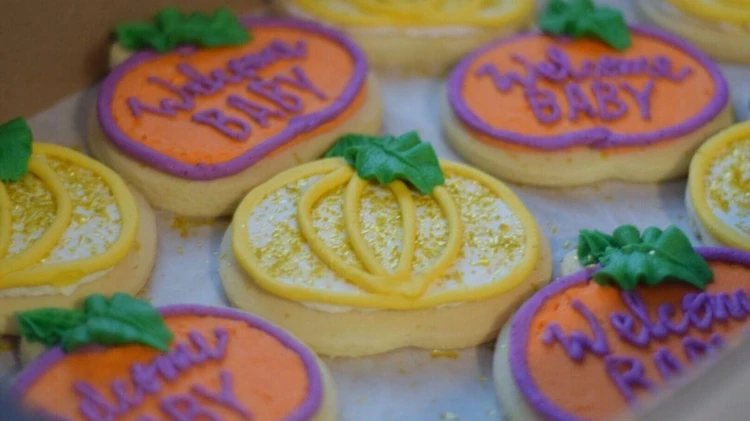 14. Fall boy baby shower themes
Fall boy baby showers present the ideal opportunity for an autumnal celebration.
Make it a boy pumpkin-themed baby shower with orange pumpkins, golden leaves, and scarlet apples can be wonderful natural decorations that cast a warm glow over the festivities.
You can serve hearty food that reflects the fruits of the harvest, such as corn, spiced pumpkin muffins, and apple pie.
Or go for a super-spooky boy Halloween baby shower, organizing fun Halloween-style games, like donuts on a string or pin the face on the pumpkin.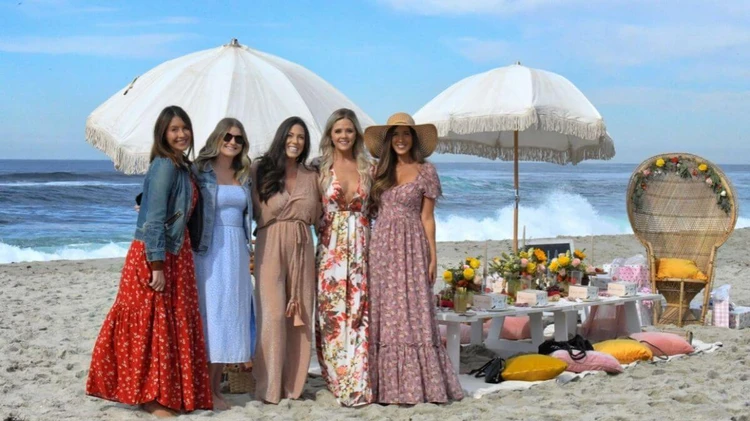 15. Summer boy baby shower themes
This is one of the most popular themes for boys' baby showers, complete with a sea-blue color scheme, but it's also one you can easily customize to make it a little different.
Recreate beach fun with ice cream and volleyball, choose a "surfer dude" theme and encourage guests to dress up (or down!) for the occasion, or dive under the sea with fish decorations and marine mocktails.
For a craft activity that doubles as a party favor, show guests how to make layered sand art bottles or jars that they can take home.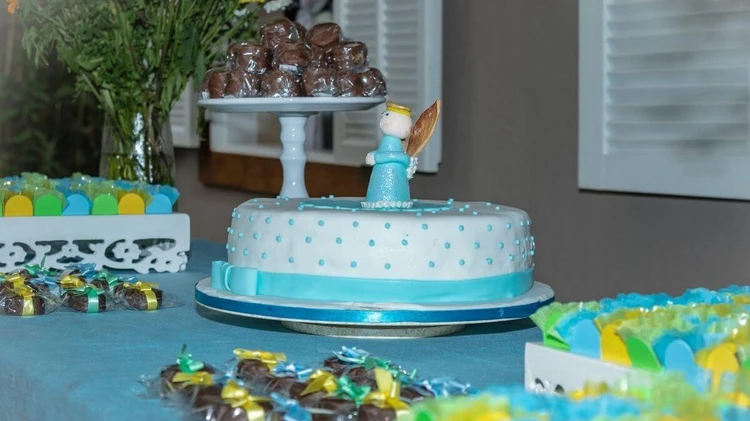 16. Winter baby shower themes for a boy
Why not try a "Nutcracker" themed boy baby shower, using festive toys as decorations on your treat table and Christmas tree?
Create a winter wonderland with white and silver tissue paper, play the mama-to-be's favorite holiday tunes, and build a gingerbread house with a little gingerbread baby inside.
You could even ask guests to write their advice for the new mama on bauble-shaped cards and hang them on the tree.
Cartoon boy baby shower themes
If you're a cartoon fan, or you just think cartons for babies are really cute, then you'll love these cartoon boy baby shower themes.
17. Winnie the Pooh baby shower ideas for a boy
The soft blue and yellow colors of the Winnie the Pooh franchise make the perfect color combo for your boy baby shower.
Then make it super-cute with these Winnie the Pooh boy baby shower decorations and these adorable cupcake toppers.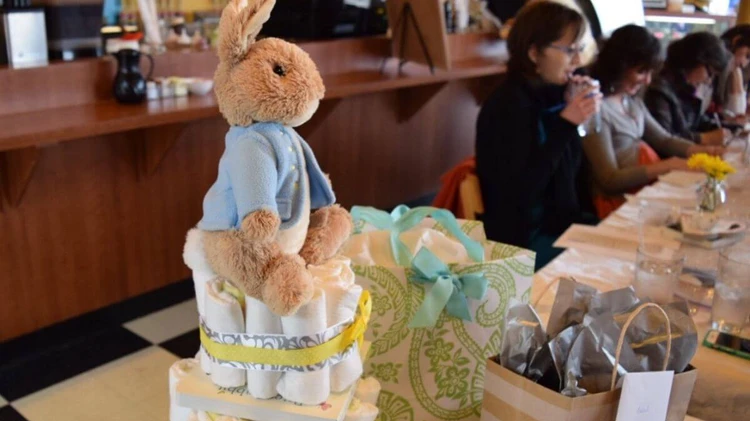 18. Peter Rabbit and friends boy baby shower
Beatrix Potter's cheeky Peter Rabbit character makes an adorable boy baby shower theme.
Stick with Peter's classic tale of mischief in Mr. McGregor's garden, or broaden the theme with other characters from BP's books – such as Tom Kitten or Jeremy Fisher the frog.
Garden accessories like plant pots and watering cans can decorate the tables, and you could offer a traditional English afternoon tea with scones and cucumber sandwiches.
Send guests home with a packet of flower seeds to create their own beautiful garden.
Cute boy baby shower themes
Babies are cute. It's an undisputed fact.
So welcome your little one into the world with these adorably cute boy baby shower themes.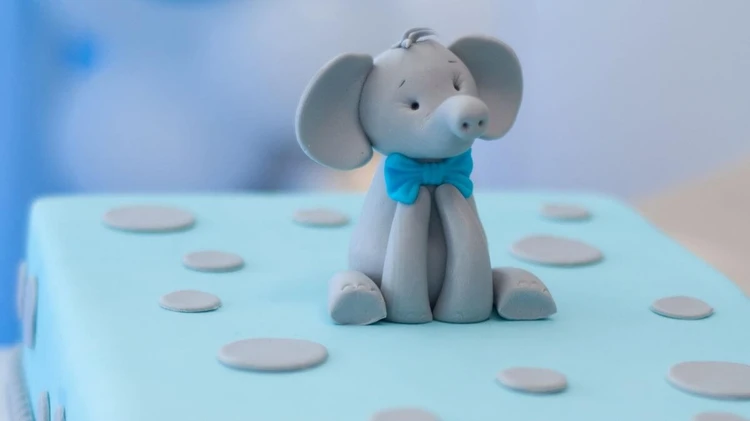 19. Baby shower elephant theme boy
Elephants are a classic boy baby shower theme ‒ the soft greys and baby elephants make anything instantly cuter.
We love this complete elephant boy baby shower decoration set, but the icing on the cake is a giant cuddly elephant as a centerpiece.
Plus, when baby's grown, they can play with it!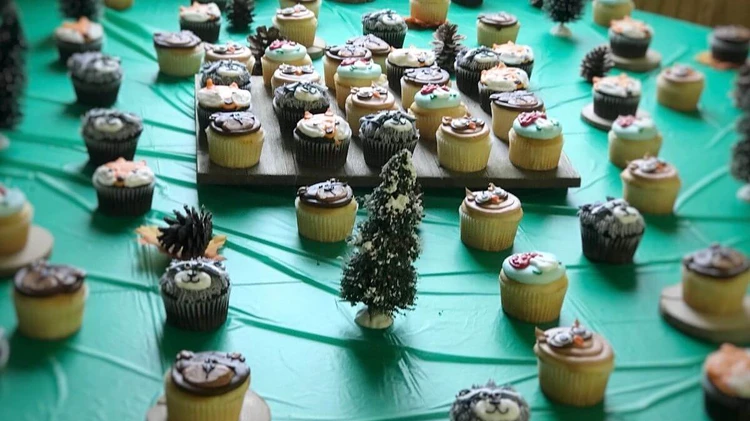 20. Boy woodland theme baby shower
Woodland critters make for the perfect cute boy baby shower theme.
Owls, bears, foxes, raccoons… the whole forest!
For added cuteness, pop a few fondant or cupcake toadstools on rough wooden platforms, and decorate with twigs and leaves.
Simple, effective, and oh-so-cute!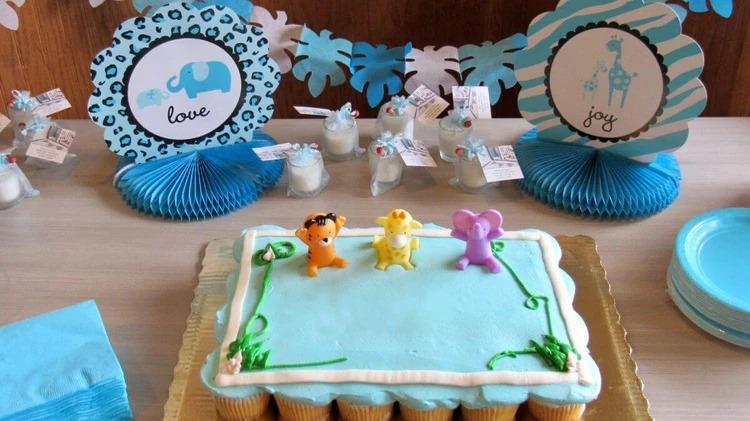 21. Boy safari-themed baby shower
If the mama-to-be is outdoorsy, you could bring a wilderness experience to her at her boy baby shower, and celebrate the new adventure awaiting her in the next couple of months.
Decorate the walls of the venue with maps of her favorite trails, or drape fabric to look like a tent. Serve campfire favorites like hotdogs and s'mores (handy if you want to keep the catering simple).
A treasure hunt around the house or party venue can keep guests busy, both adults and kids alike.
And the mama-to-be can either join the mayhem or sit back, relax, and watch it unfold.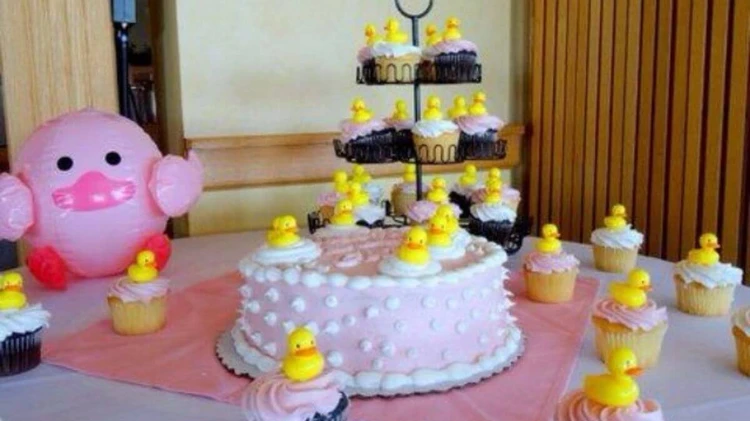 22. Rubber ducky baby shower ideas for a boy
Celebrate all the bath-time fun that the new mama will soon be enjoying and throw a rubber duck-themed boy baby shower.
The yellow color scheme makes this a good idea for a neutral baby shower, too – if the baby's sex is being kept under wraps.
You can decorate with ducks of all shapes and sizes, and one could even act as a cake topper.
Mini rubber ducks make cute party favors, or you could build on the bath-time theme by giving guests blue and yellow bath bombs.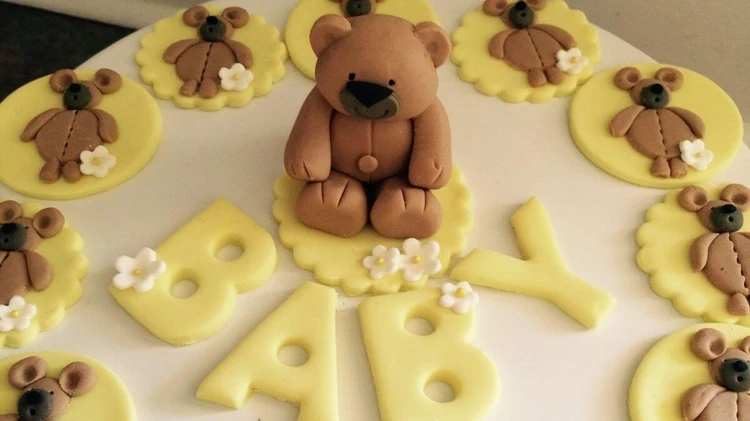 23. Teddy bear's picnic boy baby shower
For a baby boy due in the summer, a teddy bear's picnic is a cute, fun, and casual theme for a boy baby shower.
Throw down some brightly colored rugs in a garden or park, set up picnic tables decorated with our favorite furry friends (these can go in the nursery later!), and serve teddy-bear-shaped cakes and sandwiches.
If you're looking for boy baby shower themes suitable for little guests, you can't beat this one.
Kids will love bringing along their own bears to the party.
You could even hold a competition to name a teddy bear for the new baby.
Boy baby shower themes FAQs
Now you've got lots of boy baby shower themes to choose from, you might have a couple more questions.
Rest assured, we've got the answers.
How do you pick a theme for a baby shower?
First, choose a boy baby shower theme that works for your budget and time constraints.
A simple, stress-free shower can still be a really special occasion.
Don't forget to ask the mama-to-be for her thoughts and preferences – it's her special day, after all!
And you can always tailor any of our boy baby shower themes to suit your budget, venue, or time.
Do men go to baby showers?
Sure!
Don't feel you can't ask men to the boy baby shower.
If mama is happy, there's no reason not to.
In fact, most baby showers nowadays tend to have all the mama-to-be's family and friends, regardless of gender.
What is the most popular baby shower theme?
The most popular boy's baby shower theme is a classic: everything blue.
And for girls? Everything pink!
Who traditionally pays for a baby shower?
Traditionally, it's the host who pays for the baby shower.
That could be the mama-to-be, their partner, family, or friends.
However, it's becoming more common now to ask a few family members to chip in to spread the cost.
What is a good theme for a baby boy?
Well, that's up to you!
Whichever of our 23 boy baby shower themes you choose, it's sure to be the right one for you and baby.
For even more boy baby shower theme ideas, why not ask the mamas of Peanut?
💡 More baby shower tips:
What to Wear to a Baby Shower
When to Send Out Baby Shower Invites
17 Beautiful Baby Shower Themes
12 Baby Shower Food Ideas
Baby Shower Etiquette: 7 Guidelines
What to Write in a Baby Shower Card
The Best Baby Shower Invitation Wording Ideas
Baby Shower Favors: Ideas, Cost, and More
15 Baby Shower Games
10 of the Most Fun Virtual Baby Shower Games
24 Twin Baby Shower Ideas
When to Have a Baby Shower
7 Fun & Memorable Gender Reveal Games
How to Conceive a Boy: Any Guarantees?
26 Ideas for Baby Shower Prizes
Virtual Baby Shower Ideas
What is a Baby Sprinkle? Invitations, Games & Gifts
23 Beautiful Mother and Son Quotes
Pregnancy Must-Haves: Top 10 Pregnancy Products by Peanut
50 Best Gender Reveal Ideas: Balloons, Cakes & More!
22 Gender-Neutral Nursery Ideas
Best Baby Registries: Tried & Tested
How to Make a Diaper Cake
28 Show-Stopping Maternity Photoshoot Dresses
16 Stylish Summer Maternity Clothes