British names today are a mix between the traditional and the new. You'll find many names which have been around for hundreds of years, and also some that have only shot to fame more recently. However, all of them have deep meaning and are worth considering for your baby.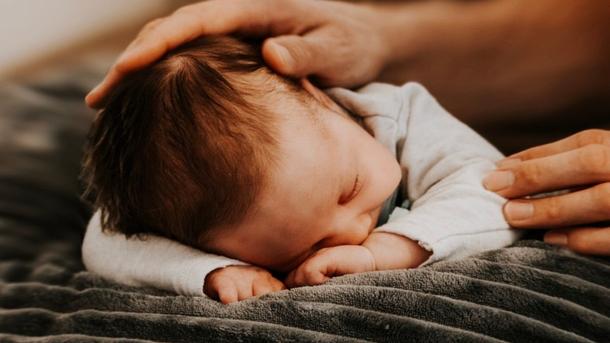 For those looking to go for the more traditional, you'll find names that would be shared with kings, queens, princes, and princesses from yesteryear. If more modern is your focus, then you'll find examples of some of the most popular names in Britain today. Whether you are looking for a name for a boy or a girl, let's explore some of the top British baby names.
In this article: 📝

What are unique British names?

What are some English baby names?

What is a popular British male name?

What is the rarest British baby name?

Other British baby names

Get in touch with other mamas
What are unique British names?
First, let's have a look at some of the more unique names. One for baby boys and one for baby girls:
Jesse
This boys' name has been growing in popularity recently but is still relatively rare. Jesse originates in Hebrew and means 'the lord exists.'
Darcy
One of the more unique British baby girl names, Darcy has roots in Ireland but is now growing in popularity in Britain. This name would be a good choice for literary fans, with it appearing in Jane Austen's Pride and Prejudice.
What are some English baby names?
Let's look at some names which are specifically popular in England. Many of the traditional English names are shared with the royal family. There are also many new up and coming modern names to look at:
Boys
George
Harry
Jack
Jacob
Noah
Charlie
Thomas
Oscar
William
James
Girls
Amelia
Olivia
Emily
Isla
Ava
Jessica
Ella
Isabella
Poppy
Sophia
100 women are talking about 'British baby names' on Peanut. Download the app to join the conversation.
For the traditionalists, George would be a perfect name for your little prince (if it's good enough for William and Kate!). Noah and Jacob are Biblical names which have been extremely popular recently. For little girls, Emily is a beautiful traditional name, whereas Amelia is a more modern name which has fast become one of the most popular English baby girl names.
What is a popular British male name?
In recent years, one British baby boy name has regularly been the most popular:
Oliver
Oliver has roots in Latin meaning 'olive tree', and in old Norse meaning 'descendant.' As these two cultures mixed in old Britain, Oliver became a popular name which endured centuries. However, it has shot to the top of the list in modern day and is always one of the most popular British baby boy names every year.
What is the rarest British baby name?
If popular is not your thing and you'd like something a bit more unique, then check these names out; they are very rare and could be a unique gift for your little one.
Boys
Bart
Griffith
Jones
Tobiah
Wilbert
Girls
Blanche
Dominique
Kirsten
Mildred
Odessa
Other British baby names
If you're still undecided, here are 84 British boys' names and 87 British girls' names:
Boys
Aaron
Adam
Albert
Albie
Alex
Alexander
Alfie
Archie
Arlo
Arthur
Austin
Benjamin
Blake
Bobby
Caleb
Carter
Charles
Daniel
David
Dexter
Dylan
Edward
Elijah
Elliot
Elliott
Ellis
Ethan
Ezra
Felix
Finley
Frankie
Freddie
Frederick
Gabriel
Harley
Harrison
Harvey
Henry
Hugo
Isaac
Jackson
Jake
Jamie
Jasper
Jaxon
Jayden
Jenson
Joseph
Joshua
Jude
Kai
Leo
Leon
Lewis
Liam
Logan
Louie
Louis
Luca
Lucas
Luke
Mason
Matthew
Max
Michael
Nathan
Ollie
Reggie
Reuben
Riley
Roman
Ronnie
Rory
Ryan
Samuel
Sebastian
Stanley
Teddy
Theo
Theodore
Toby
Tommy
Tyler
Zachary
Girls
Abigail
Aisha
Alice
Amber
Amelie
Anna
Annabelle
Arabella
Beatrice
Bella
Bethany
Charlotte
Chloe
Clara
Daisy
Darcie
Eleanor
Eliza
Elizabeth
Ellie
Eloise
Elsie
Emilia
Emma
Erin
Eva
Evelyn
Evie
Florence
Francesca
Freya
Georgia
Grace
Gracie
Hannah
Harper
Harriet
Heidi
Hollie
Holly
Imogen
Isabelle
Ivy
Jasmine
Julia
Katie
Lacey
Layla
Leah
Lexi
Lilly
Lily
Lola
Lottie
Lucy
Maddison
Maisie
Maria
Martha
Maryam
Matilda
Maya
Megan
Mia
Mila
Millie
Molly
Nancy
Penelope
Phoebe
Robyn
Rose
Rosie
Ruby
Sara
Sarah
Scarlett
Sienna
Sofia
Sophie
Summer
Thea
Victoria
Violet
Willow
Zara
Zoe
Get in touch with other mamas
For more ideas on the best baby names for your little one, why not ask the mamas of Peanut?
👶 More baby names:
96 Romanian Baby Names for Your Bebelus
60 Magnifique French Baby Names
49 Bellissimi Italian Baby Names
60 Japanese Baby Names
166 Greek Baby Names
117 Armenian Baby Names and Their Meanings
10 Irish Baby Names
130 Czech Baby Names and Their Meanings
120 Polish Baby Names for Strong Boys and Girls
The Best 153 Egyptian Baby Names & Their Meanings
The Top 357 Indian Baby Names And Their Meanings
143 Victorian Baby Names with Meanings
111 Nigerian Baby Names
88 Dutch Baby Names
98 Lithuanian Baby Names
450+ Magnificent Norwegian Baby Names (With Meanings)
160+ of the Best Traditional European Baby Names
70+ Danish Baby Names and Their Meanings
96 Stunning Ukrainian Baby Names