When you're choosing a name for your bundle of joy, taking inspiration from the world of celebrity is bound to be a bold choice. Celebrities love choosing striking names for their babies — after all, nothing grabs a headline like a one-of-a-kind, "what were they thinking?!" baby name announcement. Having said that, there are some pretty cool, even sweet and traditional, celebrity baby names amongst the Norths, Apples, and Epiks…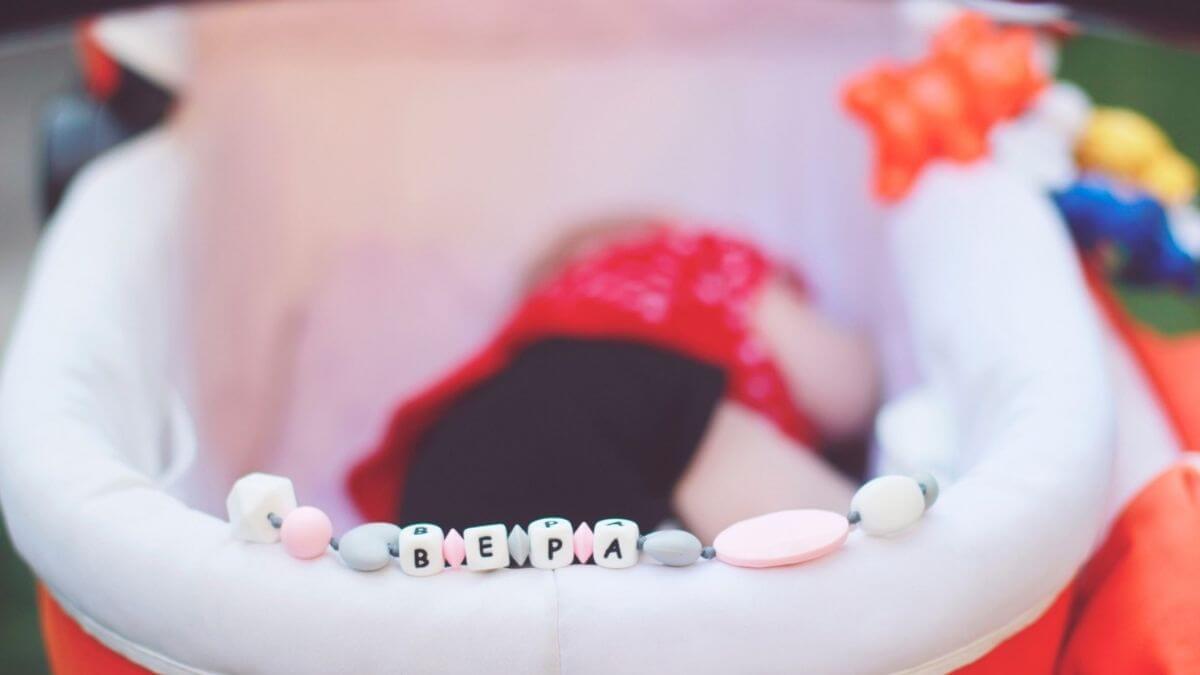 If you're looking for inspiration from the weirdest, coolest, most mixed bag of baby name ideas, this list is for you. Keep reading for our top picks from the world of stars' baby names.
In this article: 📝

Weird celebrity baby names

Cool celebrity names

Boys' celebrity names

Girls celebrity names
Weird celebrity baby names
So, why do celebrities give their babies weird names?
First things first, is there any psychology behind it, or is it just a media grab? Well, some people think giving a weird (read: unique) baby name sets their little one up for a life of fame and fortune. Others might see it as an extension of the parents' creativity and individuality. Maybe it's to instill a sense of privilege into their little one. Who knows, but we are so here for it.
What is the most rare name?
X Ӕ A-Xii — Thank you Grimes and Elon Musk for sharing this showstopper of a name with us. Pronounced "X-Ash," it does actually have a well-thought-out meaning behind it, though nothing says "rare baby name" more than having to find a special character to be able to type it out….
So let's keep going with some fun. What are the weirdest celebrity baby names? we hear you ask! Well, it wouldn't be right not to share these gems…
Moon Unit — The daughter of rockstar Frank Zappa and his wife Adelaide, this one dates back to the '60s, so we can't say strange baby names are a new phenomenon!

Powerful Queen — Well this little lady (the daughter of Brittany Bell and Nick Cannon) has got epic shoes to fill. Speaking of which…

Epik — Son of Ray J and Princess Love (I mean, he was never going to be called Bob) is a little name with big meaning.

Apple — We all remember the surprise at Chris Martin and Gwyneth Paltrow's baby name announcement. After all, naming your baby after fruit isn't super common. But it's actually a pretty cute name.

Jupiter — Daughter of Ashley Tisdale and Christopher French. It's weird, but we like it.

Gravity — A name to keep you grounded (awful joke, sorry), this is the daughter of Lucky Blue Smith and Stormi Bree.

Kal-El — Nicholas Cage and Alice Kim decided Superman's birth name was a suitable choice for their son back in 2005.

Pilot Inspektor — Not a name everyone could pull off, this is the son of Jason Lee and Beth Riesgraf.

Blue Ivy — How could we not include this beautiful (but, yes, kinda weird) name of Jay Z and Beyonce's firstborn.

Kulture — Not to be outdone, Cardi B and Offset chose an equally bizarre name for their daughter.

Sparrow — It's cute, but it's weird. Joel Madden and Nicole Ritchie chose this for their son.

Lazer — Who loves lasers? DJs. So this was an obvious choice for Diplo and his ex-girlfriend Kathryn Lockhart.

Psalm — A word not regularly (like, ever) found on baby name lists, this is, of course, the name of Kim K and Kanye West's youngest. Of course, North, Saint, and Chicago should get a mention, too.

Banks — Simple, sweet, but kind of weird, Hilary Duff and Matthew Koma chose this unusual name for their daughter back in 2018.

King Cairo — Whoa this boy has got a BIG name. Blac Chyna and Tyga really wanted to bestow a sense of royalty on this little one.

Raddix — The daughter of Cameron Diaz and Benji Madden. We like this weird baby name.

Poet — Along with Jagger, Lyric, and Story, these are the weird and wonderful names of Soleil Moon Fry and Jason Goldberg's kids.

Cashmere — We know baby skin is soft, but this is next level. Cashmere is the daughter of Cam Newton and Kia Proctor.

Wednesday — Synonymous with the Addams Family character, this is the name of Rupert Grint and girlfriend Georgia Groome's baby girl. Weird, but cute.
Cool celebrity names
While they've definitely got weird names down pat, celebrity kids' names should also get some praise for raising the bar when it comes to the cool factor. What's also cool about these names is that you might know you got your inspiration from the bright lights of Hollywood, but they're not so out-there that it's obvious. Whether you're expecting a boy or a girl, or fancy something unisex, there's plenty of options here.
Apollo
Axel
Ace
Amada
Brooks
Bingham
Delta
Delilah
Future
Goldie
Jaxon
Jameson
Journey
Kassius
Lula
Maverick
Rebel
Rocket
Rocco
River
Saint
Saylor
Silas
Wyatt
York
Zuma
Ziggy
Boys' celebrity names
Why not take inspiration from these celebrity names for your little boy. With one of these striking names, he's bound to grow up with a bright future:
Autumn
Arthur
Aleph
Archie
Beau
Bodhi
Buddy
Charlie
Caleb
Eissa
Eli
Ever
Flynn
Gene
Hugo
Jack
Luca
Louis
Maddox
Miles
Mason
Milo
Otis
Onyx
Romeo
Ryder
Rhodes
Sylvester
Sebastian
Winter
Girls celebrity names
If you'd love your little girl to grow up to be in the spotlight, see if any of these stylish celebrity names make it onto your shortlist!
Alma
Bluebell
Birdie
Daisy
Dusty
Esmeralda
Gia
Hazel
Ines
Iris
Isla
Kirra
Lea
Luna
Lyra
Lourdes
Lulu
Marlow
Maya
Maple
Mae
Nahla
Pia
Rumi
Suri
Sunday
Shiloh
Stormi
Tiana
True
Theodora
👶 More baby names:
150 of the Most Cool and Rare Baby Names
138 Nature Baby Names
138 Unisex Baby Names
50 Old Fashioned Baby Names & Their Meanings
100+ Uncommon Baby Names & Their Meanings
143 Victorian Baby Names with Meanings
100 Space Baby Names for Boys & Girls
100+ Christmas Baby Names
100+ Baby Names That Mean Peace
86 Baby Names Meaning Sun
218 Beautiful Exotic Baby Name