Whether you're looking for Chinese baby names to honor the Chinese heritage in your family or to celebrate your love of Chinese culture, there are so many choices to consider.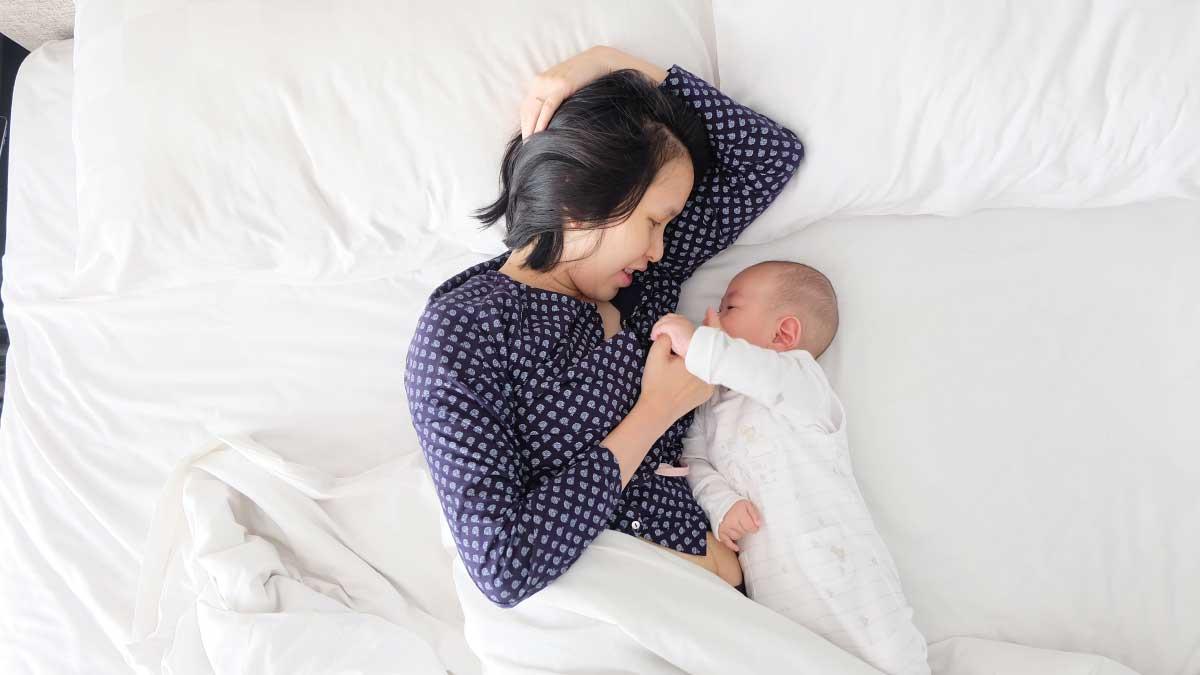 From ancient Chinese names to contemporary and cool Chinese names, there's something to suit every baby-to-be.
Chinese baby names can have a spectacular variety of meanings, from flowers and precious stones to virtues like courage, intelligence, and peacefulness. So we've collected 70 of our favorite Chinese names and inspiration to help you on your way.
But before we get onto the list, let's take a look at how parents in China (and Chinese expats) go about selecting a name for the newest member of their family.
How are Chinese babies named?
The convention in China is for a person's surname to be written first, followed by their given name. Usually, the surname is one Chinese character and the given name is one or two further characters. (So Chinese first names are actually second names!)
Parents typically avoid naming a child after any older relatives, as this is considered to be disrespectful. Also, copying the name of a celebrity or historical figure is to be avoided, as it could bring the child bad luck.
Instead, parents will seek a unique name with characters that harmonize with the character of their surname, as well as reflecting their hopes for a happy and prosperous future for the baby.
If they already have a child, the parents might name their new baby in a way that complements their brother or sister's name. For example, if the first child's name contains the character meaning "sun", the new baby might get a name containing the character for "star".
70 Chinese baby names to inspire you
Many Chinese names are gender-neutral, but certain names are more commonly given to girls or boys, so where necessary we've labelled them:
m – male
f – female
u – unisex
What are common Chinese names?
If you're looking for a tried and tested name for your baby, here are 10 popular Chinese names to consider:
Fang – fragrance, virtue (u)
Jing – peaceful or tranquil (u)
Lei – mound of rocks, great, thunderous (u)
Li – pretty or beautiful, strength (u)
Min – quick or clever (u)
Qiang – strong, better (m)
Tao – large wave or peach (u)
Wei – great (u)
Yan – gorgeous, swallow bird (u)
Xiuying – brave and beautiful (f)
What are some Chinese female names?
What is a good Chinese girl name? you ask. Well, beauty is very much in the eye of the beholder, and there are some great Chinese girl names to choose from.
If you'd like your little one's name to evoke the fragrance of flowers, you could go for "Chu Hua" (chrysanthemum) or "Ju" (daisy).
Or if you want to inspire her to grow up into a kind, strong person, you could pick "Shu" (warmhearted) or "Ting" (enduring).
Here are 15 more Chinese baby girl names:
Ai – lovable
Ah Lam – peace
Baozhai – precious hairpin
Chu Hua – chrysanthemum
Chyou – autumn
Daiyu – black jade
Fen – scent
Ju – daisy
Lan – orchid
Liling – sound of white jasmine
Mei – gorgeous, plum
Nuo – gracious
Shu – warmhearted
Ting – enduring
Zhan – valuable, genuine, innocent
What are some Chinese male names?
Traditional Chinese names for boys provide a wealth of choice for nature-lovers, from "Hu" (tiger) to "Shanyuan" (mountain source).
And you'll also find plenty of names to encourage your little boy in his future adventures, including "Jianyu" (building the universe) and "Zixin" (self-confidence).
Here are 15 other Chinese baby boy names:
Aiguo – patriotic
Bingwen – bright and cultivated
Bolin – elder brother rain
Chaoxiang – expecting fortune
Donghai – eastern sea
Feng – sharp blade, wind, summit
Genghis – just, righteous
Hu – tiger
Huizhong – wise and loyal
Jianyu – building the universe
Park – the cypress tree
Qianfan – thousand sails
Shanyuan – mountain source
Xiaobo – little wrestler
Zixin – self-confidence
What about gender-neutral Chinese baby names?
As we saw above, many Chinese characters are used in the names of both boys and girls. Once again, wonderful nature images and admirable personal qualities abound, from "Chun" (born in the spring) to "Ming" (enlightening).
Here are 20 gender-neutral Chinese names to choose from:
An – peace
Bao – treasure, gem
Bo – wavelike
Chen – break of the day
Chun – born in the spring
Guang – glorious
Heng – eternal
Huan – happiness
Hui – clever
Jiang – river
Liu – willow tree
Ming – enlightening
Ping – peaceful, stable
Qui – autumn
Shan – moderate
Shi – truthful
Xiang – fragrant, or circling in the air (like a bird)
Xiaosheng – little birth
Xue – snow or studious
Yanlin – swallow forest or Beijing forest
What are some cute Chinese names?
Finally, if you're looking for Chinese baby names with cute or quirky meanings, we've got 10 of our favorites to share with you.
Looking for a name that involves mythological creatures? Try "Chonglin" (second brother unicorn) or "Jaw-Long" (like a dragon).
Or what could be more beautiful than a name that evokes the radiance of the sun? Such as "Mingxia" (bright glowing dawn clouds) or "Shoi-Ming" (life of sunshine).
Here are some unique Chinese baby names for your little miracle:
Ah Kum – good as gold (f)
Chonglin – second brother unicorn (m)
Fengge – phoenix pavilion (m)
Hong – wild swan (m)
Jaw-Long – like a dragon (m)
Lian – the graceful willow (f)
Mingxia – bright glowing dawn clouds (f)
Nuwa – mother goddess (f)
Shoi-Ming – life of sunshine (m)
Suyin – unadorned sound (f)
So, there you have it: 70 amazing Chinese baby names to choose from. Good luck making your decision!
👶 More baby names:
60 Japanese Baby Names
80 Korean Baby Names
200+ Spanish Baby Names for Your Bebé to Be
60 Magnifique French Baby Names
50+ Russian Baby Names for Inspiration
Irish Baby Names: Meanings, Origins
166 Greek Baby Names
71 American Baby Names
143 Victorian Baby Names with Meanings
111 Nigerian Baby Names
88 Dutch Baby Names
98 Lithuanian Baby Names