Naming your little guy sets the tone for their grand entrance into the world and their life ahead. With plenty of cool baby boy names out there, you can find one that you love that also carries a special meaning. What matters most of all is that you fall in love with the name and have it ready to go when your little one arrives.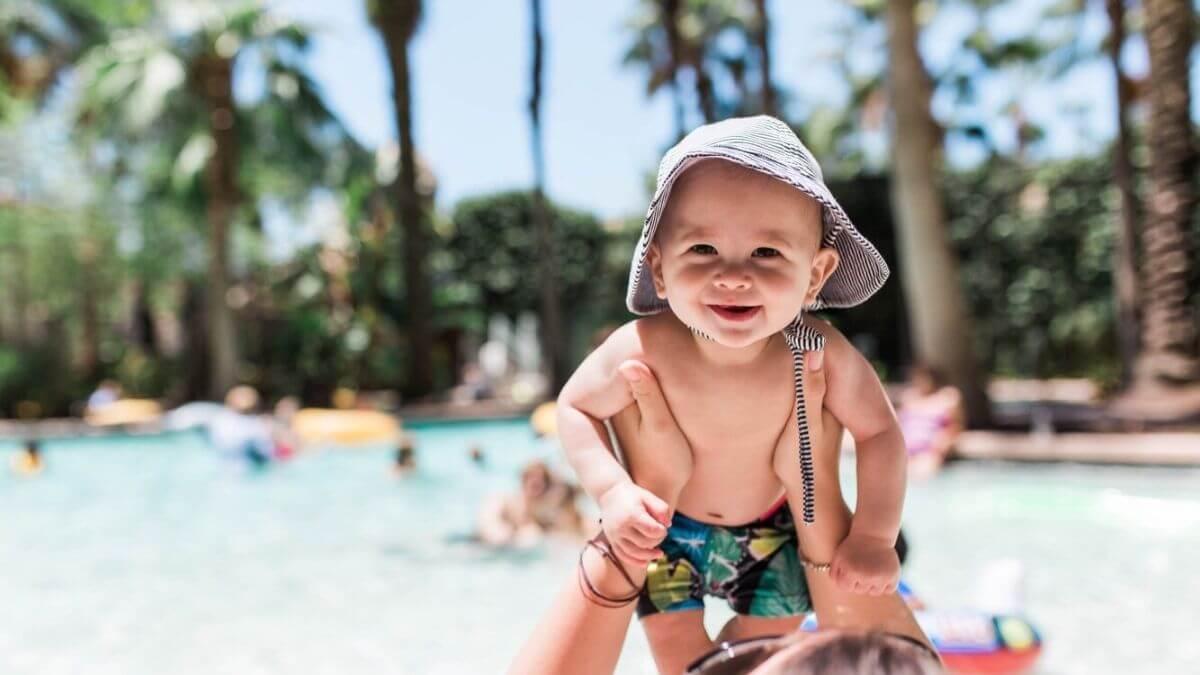 In this article: 📝

Cool Boy Names

Unique Boy Names

Popular Boy Names

Rare Boy Names

What's a badass name for a boy?

What is the rarest boy name?

What are some edgy boy names?
And we're here to help! Our list of over 130 cool baby boy names and their meanings includes unique boy names and popular boy names. Chances are you'll see something on our list that you adore — and some names that you haven't seen anywhere else.
Cool Boy Names
What are cool names for a boy? Check out these top names that have a zing to them. These are good boy names for those who want something fun, light-hearted, and downright cool.
Asher: Happy.
Kit: Bearing Christ.
Sullivan: Dark eyes.
Tucker: All heart, fabric pleater.
Reed: Red-haired.
Tristan: Bold, riot.
Owen: Young warrior, noble.
Ashish: Blessing from God.
Ross: Headland, horse.
Duke: The leader.
Charlie: Free man.
Maverick: Nonconformist.
Gustavo: Royal staff.
Beck: Brook, stream.
Trevor: Homestead, ambitious.
Brett: From Britain.
Maddox: Fortunate, mad.
Archer: Bowman.
Ravi: Sun.
Jett: Jet black, stone, airplane.
Karl: Free man, strong man.
Bruce: The willowlands.
Hans: God is gracious.
Jack: Healthy, strong, full of energy.
Connor: Lover of wolves.
Terrance: Heart.
Jamin: Son of the right hand.
Maxwell: Max's spring or stream.
Abishek: Bathing to God, shower of milk.
Oscar: Friend of deer.
Griffin: Strong lord, mythical creature.
West: Western stream.
Marlon: Little warlike one.
Unique Boy Names
If you're on the hunt for cute boy names that won't match everyone else in his preschool class, consider one of these cool names for boys. He'll stand out from the crowd — in the best way.
Casimir: Bringer of peace.
Arlo: Fortified hill.
Iggy: Fiery.
Selma: Beautiful view.
Branch: Paw, extension, path.
Harrison: Son of Harry.
Lennox: With many elm trees.
Kiley: Curved, boomerang.
Lance: Servant.
Jonas: Dove.
Edmar: Wealthy sea.
Montana: Mountain.
Zane: God is gracious.
Curtis: Polite, courteous.
Zephyr: West wind.
Jonah: Dove, pigeon.
Jay: Win, victory.
Micah: Who is like God?
Emilio: Rival, trying to excel.
Quinn: Counsel.
Ajani: The victor.
Sherlock: Bright hair.
Luca: Light, sacred wood.
Everett: Brave, strong boar.
Mitchell: Who is like God.
Nowell: Christmas, birth.
Augustine: To increase.
Reece: Enthusiasm.
Tashi: Good fortune, auspicious.
Devin: Fawn, poet.
Zubin: Something that touches the sky.
Jace: Healer.
Esteban: Crown.
Ford: River crossing.
Russell: Red-haired.
Popular Boy Names
While the boy names that top the charts fluctuate, there are some popular boy names that remain on the podium year after year. Here are some baby boy names that are bound to be cool for many years to come.
Liam: Strong-willed warrior, protector.
Noah: Rest, comfort.
Henry: Home ruler.
Oliver: Olive tree planter.
Joseph: He will add.
William: Resolute protector, warrior.
David: Beloved.
Lucas: Bringer of light.
Levi: United, joined in harmony.
Theodore: Gift of God.
Aiden: Little fire.
Sebastian: Revered, vulnerable.
Mateo: Gift of God.
Isaac: He laughs.
Thomas: Twin.
James: One who follows, supplanter.
Ezra: Helper.
Jayden: Thankful, God will judge.
Andrew: Strong and manly.
Lincoln: Lake colony.
Elijah: Jehovah is my God.
Benjamin: Son of the right hand.
Logan: Little hollow.
Jacob: Supplanter, to follow.
Christopher: Anointed, Christ-bearer.
Ryan: Little king.
Cameron: Crooked river, crooked nose.
Easton: Enclosure, settlement.
Jordan: To flow down, descend.
Dominic: Belonging to God.
Parker: Park keeper.
Patrick: Nobleman, ruler.
Gabe: God is my strength.
Rare Boy Names
Sometimes the most unique boy names are ones that draw inspiration from different parts of the world. Check out these rare boy names you probably haven't seen before.
Basil: Brave, fearless.
Colton: Settlement, coal town.
Zayden: Growth, increase.
Elie: God is my help.
Marv: Great Lord.
Reggie: Ruler's advisor.
Landen: The long hill.
Brogan: Sturdy shoe.
Leonidas: Lion strength.
Arvin: People's friend.
Lester: Walled city, Roman town.
Hyacinth: Blue larkspur flower.
Dillon: Loyal, like a lion.
Thaddeus: Courageous heart.
Tripp: The third.
Guy: Leader, guide.
Ward: Civil guard, keeper of the watch.
Carver: One who carves wood.
Milo: Soldier, merciful.
Keith: Wood, forest.
Scout: To listen.
Zaxton: Gift of God.
Alden: Old friend.
Washington: From the intelligent one's farm.
Dennis: Follower of Dionysus.
Irving: Green, fresh water.
Quaid: Son of Uad.
Xander: Defender of man.
Randall: Protected, shield.
Damon: To overpower.
Ryder: Horseman, rider.
Ray: Wise protector.
Gillean: Servant of Saint John.
Thurman: Thor's protection.
Riaz: Garden, meadow.
Linden: Tree of the genus Tilla.
What's a badass name for a boy?
A badass name for a boy is Maverick, but other badass names include Lennox, Thor, Jace, and Xander. If the name you choose sounds tough and original, that's a great combination for a badass name. With a cool baby boy name like this, your son will be ready to take on the world.
What is the rarest boy name?
The rarest baby boy name is Rome, but other rare baby boy names include Chester, Henley, and Maynard. Finding a rare baby boy name means discovering a unique fit for your little one. Throughout their life, they'll have a special spot in the world and likely won't meet too many others with their moniker.
What are some edgy boy names?
Edgy boy names include Kai, Wolf, Dax, Jett, and Mack. These names have a cool sound to them and are different from other names that top the popularity charts. Great modern names and even some older ones can be rehashed to bring flair and personality to your son's name.
For more baby boy name inspiration, check out these other Peanut posts:
1000 Popular Baby Boy Names
58 Biblical Baby Names
90 Middle Names for Boys
40 Flower Baby Names for Boys With Meanings
1000+ Top Baby Boy Names Around the World
200+ One Syllable Boy Names
100+ Uncommon Baby Names & Their Meanings
80 Strong Baby Boy Names (with Meanings)
A Long List of Short Baby Boy Names
Top 102 Disney Baby Boy Names
164 Extraordinary Exotic Baby Boy Names
90 Baby Boy Names that Start with A
61 Boy Names That Start With C
75 Baby Boy Names That Start With E
79 Boy Names that Start with J
Baby Boy Names That Start With K
85 Baby Boy Names that Start With L