We know you're looking for cool baby names for your newbie. After all, cool first names can help determine your kids' cool factor for years to come.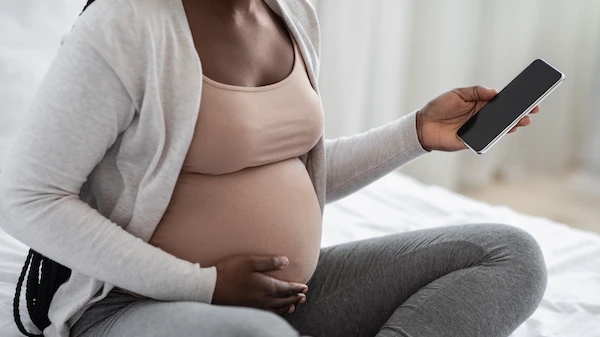 And since some of us (raises hand) had the most unexciting, most popular baby names, this is our chance to think of something more unusual, interesting and dare we say it - rare - for our littles.
You can be like a celeb and go with hipster names - Apollo, Kingston and Zuma all belonging to Gwen Stefani and Gavin Rossdale - or think up interesting names that weren't even names till now - Lyra Antartica is the baby girl of Ed Sheeran and wife Cherry.
We've rounded up some awesome baby names that make for cool first names for boys or girls. They can even find a perfect home as middle names, if you're still undecided on that, too.
What are cool names for a boy?
If you're wondering what cool baby boy names will suit your little peanut, you can't go wrong with a classic. Some of the coolest kids' names come from classic literature, which is why Byron, Atticus and Beckett sound familiar yet unique at the same time.
If you want a more recognizable name with a twist, go for anything with an X, like Jaxon, Maddox and Maxwell. If you think your kid (or their parents) are seriously cool, go with a rockstar name like Bowie or Jagger.
108 women are talking about 'cool baby boy names' on Peanut. Download the app to join the conversation.
50 cool boy names:
Alden
Atticus
August
Beckett
Bowie
Brooks
Byron
Calvin
Chance
Cormac
Dashiell
Dexter
Easton
Edison
Elvis
Fitzgerald
Fox
Gus
Huck
Ike
Jack
Jagger
Jaxon
Jett
Kai
Leopold
Lionel
Lincoln
Magnus
Matteo
Maverick
Milo
Monty
Orion
Orson
Oscar
Otis
Roman
Roscoe
Rufus
Ryder
Sanford
Sebastian
Sullivan
Tate
Van
Waldo
Watson
Zane
Zephyr
What are the coolest girl names?
Sometimes the coolest baby names are unisex and boho-sounding - like Rowan, Parker or Grey. But if you're looking for cool baby girl names, you can't go wrong with any of these.
Just like boys' names, many of these harp back to classic literature, Calypso, Luna and Ophelia representing some of the strongest female literary characters.
50 cool girl names:
Alma
Anais
Bea
Beatrix
Birdie
Briar
Brooklyn
Calliope
Calypso
Cora
Dixie
Eloise
Esme
Everly
Harlow
Harper
Hazel
Ione
Isla
Jolie
Juniper
Lace
Leonora
Luna
Lux
Mabel
Maisie
Mila
Millie
Minerva
Nellie
Opal
Ophelia
Pearl
Piper
Poppy
Prudence
Rain
Rebel
Ruby
Sage
Sawyer
Stella
Tallulah
Violet
Willow
Wren
Xena
Zelda
Zola
What is the most rare name?
If you're looking to have a kid who is unique and always recognized by their name on the attendance list, you'll want something that nobody else has (or may ever have). This can be totally made-up (combining the heritage of your babies' family) or can be a choice of common words that aren't usually thought of as names.
Aleph, Audio Science and Bear Blaze top our list of rare baby names. They may sound odd now, but maybe in time we'll see them as totally unimaginative. (Hey, we once thought Gwyneth was a little strange in choosing the name Apple.)
Other rare names, with nods to celebs and their creative imaginations, include:
Axl
Banjo
Banks
Bear Blu
Billion
Bingham
Bluebell
Blue Ivy
Chicago
Cosimo
Cricket
Denim
Diezel
Egypt
Everest
Fuchsia
Genesis
Heiress
India
Jermajesty
Kulture
Lockett
Lazer
Mars
Moroccan
North
Pax
Puma
Racer
Rainbow
Rebel
Reign
Rocket
Rogue
Rumi
Saint
Seven
Shiloh
Sir
Sparrow
Speck
Stormi
Sunday
Suri
Tennessee
True
Tu
Tuesday
Zahara
What is the most rare name for a boy?
We'd say X Æ A-Xii takes the cake. And that's after the state of California forced Elon Musk and Grimes to change it from X Æ A-X12. (So much more pronounceable now, right?!)
👶 More baby names:
50 Old Fashioned Baby Names
58 Biblical Baby Names
57 Gender-Neutral Baby Names
Twin Baby Names: 60 Ideas for Naming Twins
138 Nature Baby Names
138 Unisex Baby Names
89 Baby Names that Mean Red
143 Victorian Baby Names with Meanings
100 Space Baby Names for Boys & Girls
190 Gothic Baby Names & Their Meanings
100+ Christmas Baby Names
75 Water Baby Names
100 Disney Baby Names
100+ Baby Names That Mean Peace
86 Baby Names Meaning Sun
218 Beautiful Exotic Baby Name
100 Anime Baby Names
100+ Virtue Baby Names (and Names That Mean Virtue)
132 Ethereal Elvish Baby Names
71 Greek Mythology Baby Names
231 Magical Harry Potter Baby Names
50 Inspiring Indonesian Baby Names
72 Wonderful Winter Baby Names
65 Fabulous Fall Baby Names