The cost of raising a child is a weird topic. Seriously. How on earth do you assign a dollar value to your baby? Unfortunately, these babies do cost money, so let's put feelings aside for a minute and talk about what that cost might be.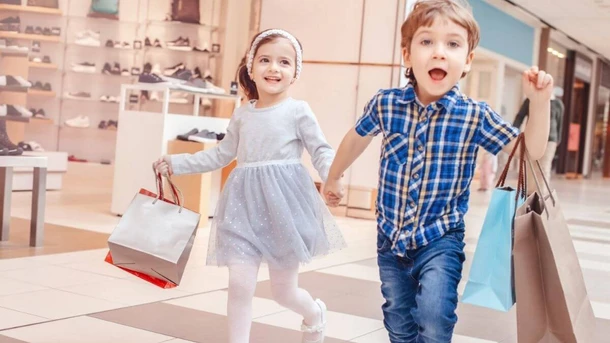 Look, hate to break this to you, but your baby is going to be a bit of a freeloader—living in your house, rent-free, demanding not only the basics but also some top-dollar luxury items like education and toilet paper.
The only repayment you can expect to be getting in return is serious cuteness and a relationship like no other. Okay, okay, fair trade-off—but you still have to budget.
But that doesn't mean it's easy.
The cost to raise a child depends on so many factors—where you live, what your lifestyle is like, and how much support you have.
So when we say the "average cost of raising a child" we speak in broad terms.
That being said, we'll give the ballparks for you to use to work things out for yourself. Here goes.
In this article 📝

How much does it cost to raise a child?

How much does a child cost per year?

How much does it cost to raise a child monthly?

Breaking down the costs of raising a child

Tips on saving money on the cost of raising a child
How much does it cost to raise a child?
So what is the cost of raising a child to 18?
Here's what the figure is according to the US Department of Agriculture:
$233,610.
(Note that this figure was calculated based on children born in 2015. So how much does it cost to raise a child in 2021 or 2022? The official number hasn't come out yet, but based on inflation, it's probably about $260k.)
Um, yes, that does sound totally daunting—seriously, it's almost a quarter of a million dollars.
But hold on. This lump sum may not be the most useful way to see it because, luckily, we're not asked to pay the whole big whopping chunk upfront.
When we break it down, it's a whole lot easier to stomach.
How much does a child cost per year?
So when you take that lump sum of $233,610 and break it down into the 18(ish) years you have to budget for, you get the following:
$12,978 per year.
The calculation is based on mid-income families (that's those earning between $59,200 and $107,400 per year per household).
For families earning less than this? $9,705 per year.
For families earning more than this? $29,678 per year.
Yes, the spectrum is broad.
And then let's break it up even further:
How much does it cost to raise a child monthly?
Based on that figure of $12,978 per year, we get to a monthly cost of $1,081.50 for middle-income families.
For lower-income families, this comes out at $808.75.
And for higher-income families, it's $2,473.17.
So again, that idea of an "average" is a bit of a complicated one. Everyone has different needs, desires, incomes, support systems, and experiences.
So where does the money go?
Breaking down the costs of raising a child
This is where your money will be going:
A place for them to live. Accommodation is estimated at 29% of the cost of having a child.

Meals for them to eat. For something that just comes out the other end, it seems a little unfair that food is 18% of the budget—but there you have it.

Getting them from A to B. And then you have to transport them to places like they're little celebrities. That's about 15% of your budget right there.

Keeping them healthy. Healthcare is about 9%—and will go up and down depending on where you live in the world.

Clothing them. 6% of the budget. Yup—high fashion at a low age.

Educating and caring for them. That's 16% of the total—and again, very dependent on the support you have available and where you live in the world.

And then all that other stuff. And then life throws a bunch of other stuff at you that falls into the general miscellaneous area.
An important thing to consider is that the cost of having a child tends to increase with their age.
They eat more, wear more, do more, and move around more as they get older.
All of this costs money.
So as you put your budget together, this is something worth taking into account.
Here's a handy (free) calculator that can help you assess where you're at and budget accordingly.
Tips on saving money on the cost of raising a child
Here are some helpful tips when it comes to saving:
Check out what the child tax credit situation is in your country. This should help you lower your tax bill quite a bit.

Take advantage of deals for kids. Eating out, museums, parks—being small often comes with a smaller fee.

Having the latest, state-of-the-art, trending item is not what makes you a good mama. Companies love to market to mamas. You don't have to buy all that they're selling.

Shop off-season. Not a bad money-saving tip for everyone, and definitely a good idea for parents.

Opt for free activities. Particularly when your children are small, there's so much you can do for so little. Build forts at home, sing songs together, play I Spy. Just sitting outside in the park is magical.

Having a mama community really helps. Share resources—childcare, clothing, strollers… Children outgrow everything. And sometimes at a rather alarming rate. * Hand-me-downs make financial and environmental sense.

Plan meals ahead. Yeah, it's tough sometimes, but it can really help lower the cost. Buying stuff on the fly is pricey.

Rent their clothes. Did you know that in baby's first 2 years, they outgrow 7 clothing sizes? Baby clothing rental subscriptions, like Bundlee can save you an average of £1,000 in baby's first year alone.
Key takeaway? It's hard to talk about averages in the same breath as the cost of raising a child.
There are just too many variables when it comes to the unique situations of different families.
There's no one-size-fits-all when it comes to parenting.
You do you.
Having your own personal budget in place as you go along can be a gamechanger.
So budget, yes. But do it your way with your needs, your income, and your support structure in mind.
More from The 411:
Your Guide to Only Child Syndrome
Key Signs of Diabetes in Kids