Bonjour Maman! Welcome to your first stop on the voyage to find the best of French names for your baby. French baby names are a popular choice all over the world—and it's not hard to see why.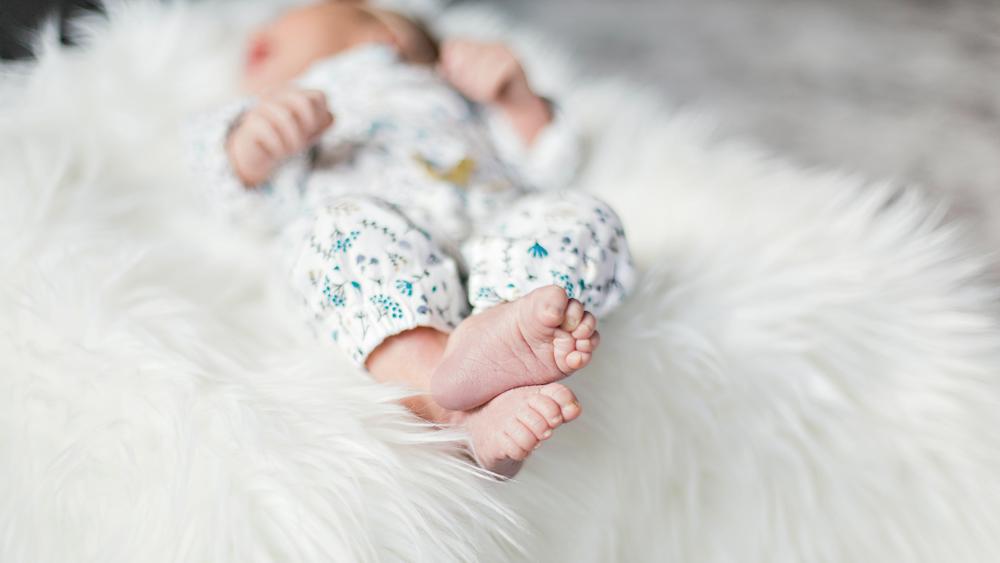 Who wouldn't want to pick their child's name from the land of the croissant, beret, and the French fry. (Okay, okay. We know. The french fry is as French (or as not-French) as French kissing—the activity that may have got you into this whole baby thing to begin with.)
French culture screams style and sophistication. Choosing from one of these beautiful French names is sure to mean your baby has a suave start. It may be that you and your partner spent a particularly romantic trip in Paris, or that you have a love of French food, wine and fashion. Perhaps your heritage springs from one of the many French-speaking countries in the world. Or maybe you just want your baby's name to sound magnifique. That's also fine.
Whatever brought you to French baby names, you'll be sure to come out the other side with a name that has the sweetness of a pastry, the creativity of a French painter, and the beauty of the rolling countryside. And think of all the famous holders of French names that precede them. From writers to artists, scientists to saints, your child will definitely be in good company.
So, you might be asking what are common French names? Or, perhaps you're looking for something a little more obscure. We've put together a list of names that cover all areas, from the popular to the exotic. Bonne chance avec ton choix.
French Names
Our list of French names for girls and boys has been divided up by gender—but don't let this inhibit your creativity. If you like a name and think it's right for your baby, go for it.
French girl names
So what are some French girl names? Or, perhaps more importantly, what are some pretty French girl names to choose from? This list will have you finding your perfect match in no time:
1. Chanel: If you want a name that reflects French style, Chanel is the way to go. Of course, one of the most obvious connotations is designer Coco Chanel, but this name's claim to fame doesn't stop there. From models to actors to saints, this name is popular with many prestigious bearers of it. It means canal or channel—so whether you're looking for a name that has the romance of European canals, or see your baby as a passage to a more blissful existence, this name is an ideal choice.
2. Colette: The perfect combination of popular and pleasing to the ear, Colette is simply a winning name. As in, literally. As in, it means victorious. When that little bundle arrives, you will definitely feel like you've been awarded first place. Another tidbit? It is derived from the common boy's name Nicholas, so if this name has familial significance, there's even more reason to go for this winner.
3. Fleur: A name that oozes freshness, Fleur simply means flower. The metaphor of your child in bloom is one that is hard to pass up. What's more, this is a pretty unique name—so if you're looking for something that will make your little one stand out from the crowd, this is it. A cute variation is Fleurette which means Little Flower.
4. Juliette: Sweet, sophisticated and oh-so-French, Juliette means youthful or Child of Jove. The ette on the end is the diminutive form, essentially turning the name into Little Julia—so if you yourself are a Julia and you want the perfect name for your Mini Me, this may just be it.
5. Lucille: This is the perfect name for your little ray of sunshine. Why? Because it means light. Need we say more? Of course, this is the perfect name if you're a fan of the comedienne Lucille Ball. It also shortens to Lucy, turning the connotations endless.
25 "bonus" French baby girl names
Amelie
Amabelle
Blanche
Camille
Charlotte
Chloe
Clementine
Danielle
Desiree
Genevieve
Giselle
Harriet
Helene
Heloise
Jeanette
Josephine
Leona
Liliane
Margeaux
Odelia
Pauline
Renee
Rosalie
Solange
Sylvie
➡️ Don't miss our full list of French baby girl names
French baby boy names
What could be cuter than attaching a French name to your bouncing boy? Here are a few French baby boy names, with some background info:
1. Alphonse: If you're looking for a name that will equip your little one with all the tools he needs to face anything the world throws at him, this name is perfect. It means ready for battle. It was also the full name of Al Capone—so it will give your son some serious street cred. But don't worry. That's far from the only connotation. It's also been worn proudly by writers, politicians and foodies, to name a few.
2. Chandler: Okay. This one is pretty hard not to associate with a certain 90s sitcom, but before you box it too quickly, it might be worth looking a little further into its meaning. It means Maker of Candles. What a wonderful thought that your little one will be bringing light into the world.
3. Gilbert: So this one's a total classic. As a very popular boy's name in the first half of the 20th century, it comes complete with a range of variations to suit every taste: Bert, Bertie, Gil, Gill, Gilley—you choose your particular brand of this versatile vintage masterpiece.
4. Quentin: A name that perfectly blends an old world charm with a modern flair, Quentin has been in the popular group for decades. It derives from the Latin meaning fifth, but this doesn't have to only equate to the fifth born. Maybe your anniversary is in the fifth month? This name would be a rather special way to honour that.
5. Lamar: Meaning of the sea, this is an ideal name for an ocean-loving family. And, if you're a fan of the extraordinary actress and inventor Hedi Lamar, this could be a pretty awesome shout out to her.
25 "Bonus" French baby boy names
Armand
Aubin
Chevalier
Cheyne
Corbin
Devereaux
Eduard
Francois
Guy
Jacques
Josephe
Leo
Louis
Lucas
Neville
Nicolas
Paris
Paul
Philippe
Pierre
Raymond
Simon
Sinclair
Theo
Travis
➡️ Don't miss our full list of [French baby boy names](https://www.peanut-app.io/blog/french-baby-boy-names
Good luck with naming your little French bébé!
👶 More baby names:
150 of the Most Cool and Rare Baby Names
200+ Spanish Baby Names for Your Bebé to Be
60 Japanese Baby Names
49 Bellissimi Italian Baby Names
166 Greek Baby Names
71 American Baby Names
90 Latin Baby Names
120 Polish Baby Names for Strong Boys and Girls
143 Victorian Baby Names with Meanings
111 Nigerian Baby Names
88 Dutch Baby Names
98 Lithuanian Baby Names
133 Swiss Baby Names