When it comes to announcing the gender of your baby, there's a whole host of fun and memorable ways to get your friends and family involved.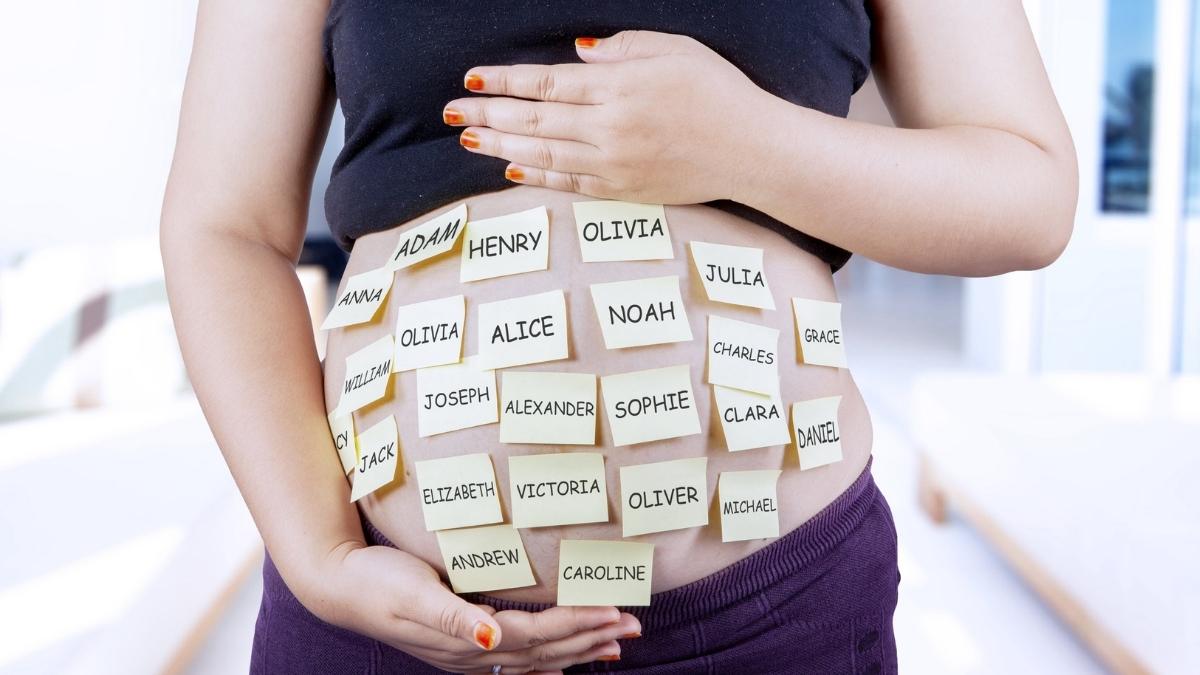 Do you play games at a gender reveal party? You sure can!
Here, we share our pick of seven gender reveal party games to help you spill the baby beans to your nearest and dearest!
What do you do at a gender reveal?
Gender reveal parties have become increasingly popular over the past few years, with parents-to-be sharing whether they're expecting a boy, a girl, or one (or more) of each.
These reveals range from the subtle slicing of a pink or blue cake to more explosive unveilings, where balloons are popped or fireworks light up the sky.
Some of these parties have gotten a little too explosive, though, so it's best to be extra careful.
Important side note: Though the commonly-used term is "gender reveal", this is actually about revealing the "sex" of your baby. We use "gender reveal" below, but this is worth keeping in mind.
So, what's a fun and creative way to share this exciting news with your loved ones? How about involving them in the big reveal with an interactive game?
Here are some gender reveal games ideas to spark inspiration:
Fun gender reveal games for guests
1. Host a Treasure Hunt
Keep your friends and family guessing until the very end with a cryptic treasure hunt.
You could even incorporate nursery rhymes, children's stories, songs, and poems to get all ages involved!
For example, place clue number one on a wall (Humpty Dumpty sat on a wall), place another clue in a small toy boat (row your boat), and so on.
Watch on with glee as your guests rush around trying to solve the mystery.
This idea has endless potential and is sure to create excitement about the announcement of your baby's gender.
2. Whack a piñata
An all-time classic party game, but this time with a colorful twist!
Pop a blindfold on your guests for an added challenge, grab a baseball bat or stick, and hit the piñata until it reveals its blue or pink contents. Simple and effective.
Bonus tip: Fill it with blue or pink candy to keep any kids (and grown-up kids) in attendance happy!
3. Swing at powder-filled baseballs
Batter up! Hit a home run and reveal the gender of your baby with blue or pink powder-filled baseballs, which explode into a colorful cloud upon impact.
If you're a sports fan, you could play a mini-game of baseball or softball, dividing the two teams into "boy" or "girl".
Once you're near the end of the game, the final pitch is thrown using the powder ball to reveal the results to both sides.
4. Host a classic carnival balloon pop
Giant balloons filled with pink or blue confetti or paint are a staple of gender reveal parties.
But you can turn this standard unveiling into a fun baby reveal party game.
Drawing inspiration from the classic carnival game, attach several balloons to a wooden backing and invite guests to take turns throwing darts to try and pop them.
The secret? One of those balloons is filled with the answer everyone's trying to discover.
The winner reveals the pink or blue clue and cements their place on your social media feed.
5. Kids' painted handprints
If you're expecting baby number two, three, four, or more, this is a great way to get your bump's siblings involved.
Mama wears a white t-shirt, and the kids dip their hands in pink or blue paint (concealed from everyone else, of course!).
They then place their hands gently on mama's bump, covering it in gender-revealing handprints.
The outcome of this crafty little game is a lasting memento in a personalized t-shirt, ready to be framed and hung in your baby's nursery.
6. Honor your favorite pop culture
Are you and your partner self-confessed Potterheads?
Then you could transport your guests to the wizarding world of Hogwarts with a bit of amateur dramatics.
Act out the sorting hat scene from the Harry Potter series to reveal a pair of girl or boy's shoes in mama's hands.
Or perhaps Star Wars is more your thing. Why not wield a couple of Lightsabers (one blue, one pink) and gently do battle.
The winner reveals if you're having a Luke or a Leia. Host it at night time for added effect!
7. Send out scratchcards
Are you wondering, how do you do a gender reveal online?
If you can't be together with your loved ones in person, a virtual gender reveal party can be a nice alternative.
And to make it extra special, send out a little party pack to your guests ahead of time, including some custom gender reveal scratchcards (you can find these on Etsy).
Once you're all logged onto Zoom, ask your guests to take out their scratchers.
The winner needs to match three "boy" or "girl" clues to reveal the gender. When they find out, they shout out the answer, and everyone celebrates!
Do you bring gifts to a gender reveal?
As a mama, the gender reveal is perhaps the most significant piece of news since you announced you were pregnant in the first place.
It can be emotional and exciting – and it's completely understandable if your guests want to mark this occasion with a gift.
However, it's worth pointing out that gifts aren't usually expected at gender reveals. The presence of your loved ones matters more than presents.
Instead, you could offer keepsakes to your guests or prizes for the winner(s) of the games we shared above.
Are gender reveal parties separate from baby showers?
Yep, more often than not, these are separate events.
It's more common to receive a gift at a baby shower once the sex of the baby is known, so don't worry if you don't get anything at the gender reveal.
This is all about sharing the love and excitement for your baby boy or girl (or both!).
Hopefully, these game ideas will help you mark the occasion in a memorable way. Have we missed any fun gender reveal party games? Share your ideas with the mamas on Peanut.
💡 More from The 411:
17 Beautiful Baby Shower Themes
10 Baby Shower Themes for Boys
10 Baby Shower Themes for Girls
Baby Shower Etiquette: 7 Guidelines
What to Write in a Baby Shower Card
The Best Baby Shower Invitation Wording Ideas
Baby Shower Favors: Ideas, Cost, and More
15 Baby Shower Games