Ah, the middle name – the most neglected and misunderstood of names. It may often only be used on airplane tickets and official documents, or when mama's very angry indeed. But that said, good middle names do need a bit of thought.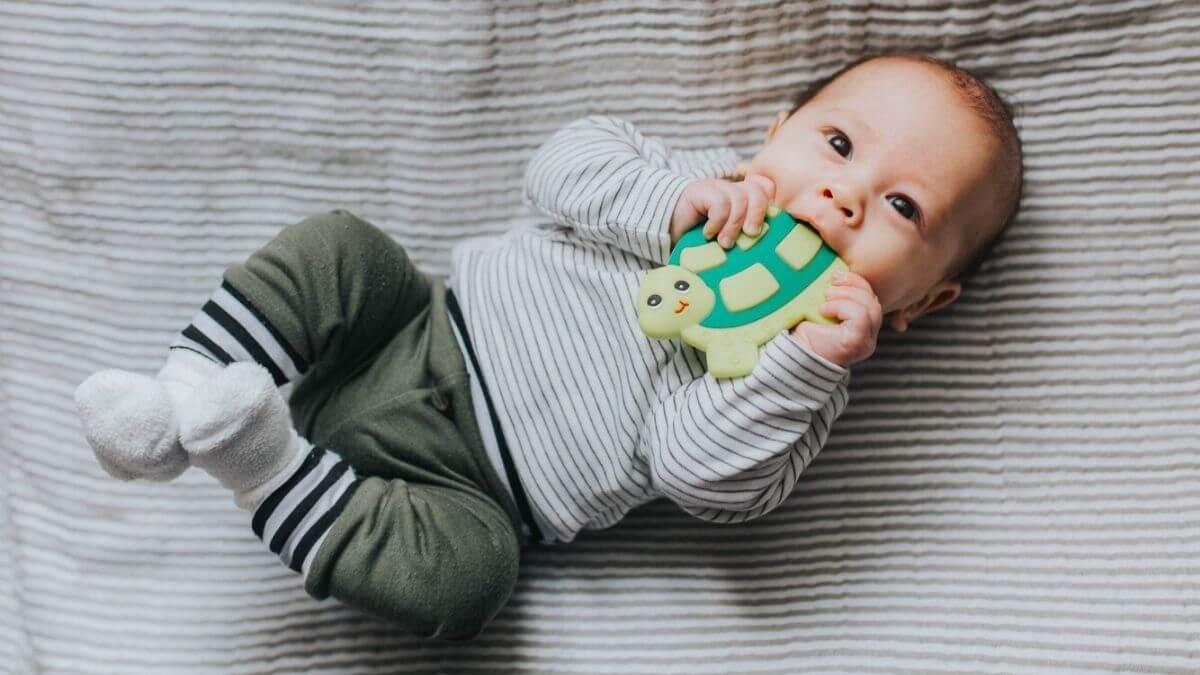 Here, we've got 200+ suggestions for cool middle names for girls and boys. Most importantly, though, we'll help you decide on the best middle names for your little one. Because while we can give you ideas, ultimately the choice is yours!
In this article: 📝

The freedom of a good middle name

Choosing an awesome middle name

What are good middle names for a boy?

Good middle names for girls

Other cool middle names for girls

What is the best middle name?
The freedom of a good middle name
Once upon a time (in the West anyway), middle names weren't so common. George Washington was just George Washington. Mary Wollstonecraft was just Mary Wollstonecraft. But then, sometime in the 19th century, everything changed, and you ended up with Pablo Diego José Francisco de Paula Juan Nepomuceno María de los Remedios Cipriano de la Santísima Trinidad Ruiz y Picasso (or Picasso, as he was better known).
Today, many cultures don't have middle names at all. But plenty of other cultures use multiple middle names. You can follow whichever tradition you prefer. Simply, there's no right way to choose a middle name. You've got total freedom.
Choosing an awesome middle name
Now over to you. On your hunt for the perfect middle name, you'll need to answer some questions:
Do you want to honor someone? You can use a middle name to recognize a beloved relation, ancestor, or friend. A recent study found that most parents choose middle names as a commemoration. But it's up to you.

Do you want to celebrate your heritage? A middle name can be a good way to acknowledge the place you or your family are from.

Want to try something different? If you'd like to try a name that's a bit more unusual, but don't want to use it every day, it can work well as a middle name.

Can't agree? Arguing over different names? You wouldn't be the first. Making use of middle names can help keep you and your partner both happy.

Is one enough? With middle names, the sky's the limit. If you feel that two or three middle names flow better than one, go for it.

How do the names fit together? If you have a middle name in mind, play around with it before you commit. Write the full name down, repeat it out loud, and pay attention to the initials. This way you'll notice anything awkward before it's too late.
So, what are some cool middle names? With this question in mind, let's take a look at some good middle names for boys and girls. While we've divided them up by gender, there's no rule to say you have to stick to these conventions!
What are good middle names for a boy?
Popular middle names for boys
According to a recent UK survey, the most popular boy middle names are still the classics:
James
John
William
Thomas
David
Robert
Edward
Peter
Lee
Christopher
Alexander
Michael
Daniel
In the US, the top 10 is pretty similar, with the addition of:
Anthony
Allen
Joseph
First names to use as middle names for boys
But if a classic isn't your style, a great place to look for middle name inspiration is a list of popular first names. Here are some to start with (and check out Peanut's big list of boy names for more):
Liam
Noah
Oliver
Elijah
Benjamin
Lucas
Henry
Mason
Ethan
Jacob
Logan
Jackson
Levi
Sebastian
Mateo
Jack
Owen
Theodore
Aiden
Samuel
Joseph
Wyatt
Matthew
Luke
Asher
Carter
Julian
Grayson
Leo
Jayden
Gabriel
Isaac
Lincoln
Last names as middle names
To mix it up a little, why not try a last name as a middle name? It's common for families to give their child the mother's maiden name as a middle name (if you're not going double-barreled) – and this can be a great way to honor both of your families.
Here are some last names that make awesome, unique middle names for boys:
Anderson
Ashton
Avery
Beckett
Bond
Brook
Cooper
Davis
Ford
Harper
Harvey
Huxley
Jarvis
Keegan
Lennox
Morgan
Percy
Quinn
Riley
Sawyer
Sullivan
Watkins
Wilder
Other awesome middle names for boys
Charles
Kai
Dean
Flynn
Grey
Reed
Fred
Chance
Felix
King
Mark
Rhys
Shea
Leonardo
Lucas
Casey
Gilles
Ryder
Tristan
Myles
Jude
Oscar
Xavier
Max
Nico
Lloyd
Seth
Claude
George
Ray
Francis
Lawrence
Good middle names for girls
With boys taken care of, let's move on to some great girl middle names. Remember, though: whatever the gender, if the name feels right, it's right.
Let's start with the most common middle names for girls:
Popular girl middle names
In the UK, the top girl middle names are:
Louise
Rose
Grace
Jane
Elizabeth
Anne/Ann
May/Mae
Marie
Mary
Amy
Catherine
Kate
Victoria
And in the US they're pretty similar, but with three different names making a top 10 appearance:
Faith
Lynn
Renee
First names that make awesome middle names for girls
Just as with boys, one of the best places to look for cool middle names for girls is among first names. Here are some of the most popular:
Olivia
Emma
Ava
Sophia
Isabella
Charlotte
Amelia
Mia
Harper
Evelyn
Abigail
Emily
Ella
Elizabeth
Camila
Luna
Sofia
Avery
Mila
Aria
Girl middle names from around the world
For a more international-sounding name – perhaps one that pays homage to your roots or that simply sounds lovely – you could try:
Anastasia
Clothilde
Martina
Eva
Sara
Anja
Fernanda
Luda
Akari
Mette
Terese
Mariam
Basma
Asha
Of course, the world's your oyster. You might find something you like in our lists of Persian girl names or Celtic baby girl names.
Other cool middle names for girls
And if you need extra ideas, here are 50+ more awesome middle names for girls.
Abigail
Addison
Amber
Amy
Bea
Belle
Beth
Blaire
Blake
Blythe
Bree
Britt
Camille
Cassandra
Charlotte
Christina
Claire
Clarissa
Dawn
Drew
Elizabeth
Elle
Eve
Faith
Francesca
Grace
Harper
Hope
Imogen
Ingrid
Jane
Jess
Jill
Jordana
June
Kate
Laura
Lillian
Megan
Meredith
Michelle
Nell
Paige
Paloma
Pam
Rae
Rose
Ruth
Sabrina
Susanna
Tabitha
Tatiana
Ursula
Willow
What is the best middle name?
Ultimately, the best middle name will be up to you. It'll sound good, it could reflect your family, and it will just feel right. The perfect middle name's out there, mama!