The reasons for choosing a Greek girl name for your new baby daughter could be as varied as the names themselves. The Ancient Greek civilization was founded around the 12th century BC, so if you're looking for a name with history, well, you'll definitely find one here! Or maybe there's something about modern Greece that intrigues you, like a special Greek holiday or your love for souvlaki and baklava. Or you might simply want a name with a Mediterranean twist. Whatever your reason for choosing one of the many Greek baby girl names, we've got you covered.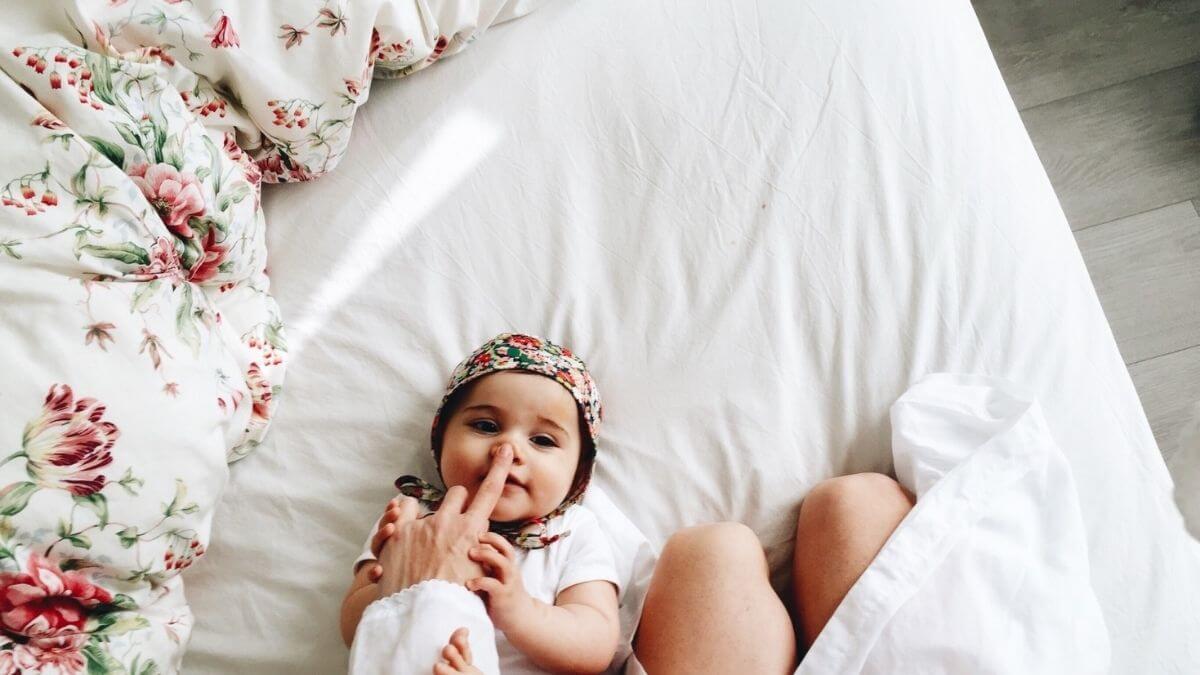 In this article: 📝

Wondering what are some Greek female names?

Top Greek girl names

Popular Greek female names

Greek girl names starting with "A"

Ancient Greek girl names

Greek mythology girl names

Girl Greek gods names

Pretty Greek baby girl names

Unique Greek girl names
Wondering what are some Greek female names?
From Athena to Zina, Yolanda to Circe, here is the only list of Greek girl names you need to choose the perfect name for your daughter. Happy choosing!
Top Greek girl names
So, what is the most popular girl name in Greece? It might not be a huge surprise that the current most common Greek female name is quite a familiar choice. Maria. It's simple and beautiful. Love it!
Greek names for girls can vary from the familiar to the obscure. Some of these top 10 most commonly used names for girls in Greece might surprise you — and give you some great, authentic, Greek girl name inspo!
Maria — a form of Mary, whose originally meaning is "bitter" in Hebrew
Eleni — meaning "sun ray"
Aikaterini — means "pure." It's very rare in the US, not even cracking the top 8000 names.
Vasiliki — a very aristocratic name, meaning "royal woman"
Sophia — from the Greek word meaning wisdom
Angeliki — meaning "angelic" or "messenger of God"
Georgia — feminine form of the name George, which commonly means "farmer"
Dimitra — means "earth mother," and is the feminine form of the name Dimitri
Kostantina — means "steadfast." Less than 5 babies a year are given this name in the US.
Paraskevi — a saint in the Orthodox church, this name can mean "preparation."
Popular Greek female names
Sticking with what we know, these are some of the more popular Greek girl names that will fit in just fine at your local playground. Still steeped in history and culture, but with a more mainstream vibe…
Bronte
Catherine
Cassia
Chloe
Carissa
Delia
Demi
Elena
Eleanor
Ella
Helen
Hermione
Lydia
Lyra
Juno
Katie
Melia
Margaret
Nicole
Penelope
Phoebe
Selene
Selena
Sofia
Thea
Thalia
Tiffany
Zoe
Greek girl names starting with "A"
Yep, there are lots. That's why we decided to split them into a separate category! Lots of parents choose their baby's name to match with other family names and prefer a specific initial. Or perhaps you're planning a whole gaggle of "A"-team of kids like the Kardashian clan did with K's! If you're looking for an "A" name and are stumped, maybe these Greek female names that all start with an "A" will have what you need…
Acacia
Adara
Alexa
Alala
Alexandra
Alena
Alessa
Alexis
Amara
Anthea
Andrea
Angelica
Angelina
Annis
Anastacia
Antonia
Aphrodite
Arianna
Aretha
Arina
Aria
Ariadne
Asteria
Asia
Astra
Atalanta
Aurora
Aurelia
Aura
Azelia
Artemis
Anfisa
Ariadne
Agnes
Alessandra
Ancient Greek girl names
If you like the idea of your daughter's name being centuries old, one of these ancient Greek girl names might be just what you're after.
Beta
Basilia
Cressida
Cassandra
Circe
Calista
Desdemona
Despina
Danae
Evangeline
Helena
Hermia
I74. anthe
Katherine
Lysandra
Lyssa
Myrine
Melania
Ophelia
Olympia
Peta
Theresa
Zephyra
Greek mythology girl names
Greek mythology is perhaps one of the most well-known aspects of ancient Greek culture. We love the stories and legends attached to these gorgeous names, and we think you will too!
Amalthea — This name from ancient Greek and Roman mythology means "loving and nourishing."
Calliope — Not just our fave Grey's Anatomy character! Pronounced cal-aye-oh-pea, she was the muse of epic poetry. An epic choice if you're a fan of the written word.
Clio — The muse of history and heroic poetry, this is a strong name for a strong girl.
Daphne — In Greek mythology, Daphne was the daughter of Peneus, the river god. It has a melodic and peaceful quality to it.
Helen — A face so beautiful, it launched 1000 ships. Naming your daughter after Helen of Troy is a striking choice.
Hestia — According to mythology, this Greek girl's name means domesticity and family. Hestia was the firstborn child of the Titans Cronus and Rhea.
Girl Greek gods names
If you want to set up your daughter with a powerful name, look no further. Greek goddesses had powers to control the seasons, become constellations, and even invoke peace. Serious stuff.
Athena — A daughter of Zeus, Athena was the goddess of wisdom, mathematics, handicrafts, and courage. An excellent choice if you're dreaming of big things for your baby girl.
Astraea — According to Greek mythology, Astraea, the goddess of justice and innocence, became the constellation we now know as Virgo. A great choice if you practice law, or your baby is born within the Virgo birth month (August 23 to September 22nd).
Bia — The goddess of force and energy
Iris — The goddess of the rainbow, this is a beautiful and colorful name choice.
Ida — Ida was a mountain goddess, so a great choice if you're a keen climber and fan of the great outdoors.
Irene — The Greek goddess of peace, this name could inspire a peaceful start to parenthood.
Hera — Queen of the gods, this is a powerful name for sure.
Maia — Also sometimes spelled Maya, Maia was the goddess of Spring, a time of vibrancy and new life. Perfect.
Persephone — Another daughter of Zeus, Persephone was in control of the seasons.
Rhea — Rhea, also sometimes spelled Ria, was the earth mother of all the gods.
Selene — Goddess of the moon, Selene would be a fitting choice for a new baby girl born at nighttime.
Pretty Greek baby girl names
Who are we to say what's a pretty name or not?! But you've got to admit, these cute Greek female names have got a special ring to them. Perfect for your pretty baby girl.
Callie
Cora
Cynthia
Dorothy
Dorothea
Dido
Evangeline
Evanthe
Karisa
Lois
Luna
Melanie
Melody
Myra
Melissa
Thalia
Thea
Tana
Tessa
Theodora
Stephanie
Sara
Xanthe
Yolanda
Unique Greek girl names
If you're thinking, what is a badass name for a girl? The Greek girls' name list has got your back. Not only can Greek girl names be ancient, steeped in history, or just plain cute, but they can also be super unique too.
If you're looking for something unusual, modern, and catchy, Greek girl names have got you covered!
Calypso
Cybele
Delphine
Eris
Electra
Harmony
Lotus
Lyric
Jocasta
Nyx
Nova
Pandora
Phoenix
Philomela
Xanthia
Zina
👶 Find more baby girl names:
Top Girl Names: The Ultimate List
161 Cool Baby Girl Names And Their Meanings
21 Girl Names That Start With A
90 Middle Names for Girls
57 Italian Baby Girl Names
168 Celtic Baby Girl Names for Your Daughter-to-Be
250 One Syllable Girl Names
The 111 Best Japanese Baby Girl Names
85 Persian Baby Girl Names for Your Daughter-to-Be
The 76 Best Turkish Baby Girl Names
100+ Russian Baby Girl Names for Your Baby
174 Indian Baby Girl Names for Your Little Daughter
212 French Baby Girl Names
100 Spanish Baby Girl Names With Their Meanings
112 German Baby Girl Names & Their Meanings
100 Latin Baby Girl Names & Their Meanings
90 Strong Baby Girl Names & Their Meanings
220+ Beautiful Norwegian Baby Girl Names
216 Awesome Australian Baby Girl Names & Meanings
50+ Beautiful Biblical Baby Names for Girls (& Meanings)