While Hebrew as a language is associated with Israel and the Jewish faith, we actually see it cropping up in many baby girl names. For example, you may see many Hebrew girl names in Hispanic or Christian cultures, where there are crossovers between Judaism and Christianity. This means we have a broad smorgasbord of Hebrew names for girls – religious or not!
In this article: 📝

Jewish girl names

Anglicized variants of Hebrew names for girls

What is the rarest girl name?

What is the Hebrew name for beautiful?

What is the Hebrew name for princess?

More names for your little princess

Find more elegant Hebrew girl names on Peanut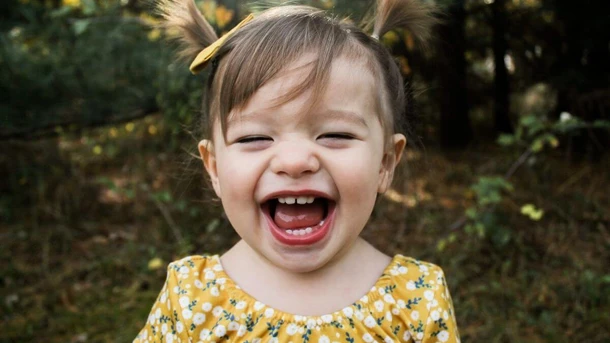 Jewish girl names
You may not be aware that names such as Sarah, Anna, Lea and Naomi all stem from Hebrew roots – though now popularized in Western culture. Of course, that doesn't mean we should overlook the religious connotations when choosing Hebrew names for girls.
Many Hebrew baby girl names appear in the Bible, for example, Devorah – a nurse featured in Genesis, 35:8. Likewise, Chana appears when giving birth to the prophet Samuel.
Some popular Hebrew girl names have masculine links, such as the father/daughter relationship. We see this with names such as:
Abi/Abigail/Avigail – 'my father's delight'
Abijah – 'God is my father'
Bathsheba – 'daughter of the vow.'
What girl name means gift from God?
But while Hebrew girl names may refer to biological fathers, there are also links to God as a father. For example, Amaris means 'given by God', while Isabella means the opposite – 'pledged to God.'
Anglicized variants of Hebrew names for girls
For those who struggle with spelling or pronunciation, many Hebrew baby girl names are closely linked to Anglicized variants. For example, we have seen Avigail and Abigail above. Some other example of these Hebrew/Western baby name 'cognates' include:
Aneta – variant of Anita meaning 'gracious, merciful'
Devorah – variant form of Deborah meaning 'from a bee swarm'
Juana – also seen in Christian cultures such as the Spanish form of Juan, this is a variant of Joanna and means 'God is merciful'
Lisbet – similar to 'Elisabeth', this means 'promise of God.'
What is the rarest girl name?
Once again, biblical inspiration makes up some of the rarer Jewish girls' names. In a traditional context, we have names such as Dinah, Kelilah and Susannah. However, if you're looking for a more modern touch, you might prefer the unisex Zion. Alternatively, Zadie is a derivative of Sarah.
What is the Hebrew name for beautiful?
Like many other cultures, Jewish names for girls often center around beauty. For example Bilha is the Jewish version of Bella, known in Italian as 'beautiful.' Once again, Hebrew names starting with A fit these themes, with Abigail being referred to as a beautiful biblical character.
We also see examples with Ester, Hadar and Nava. If you're not sure about spelling, try this comprehensive list of Jewish girl names for beautiful:
Adah
Adina
Adira
Aiya
Alina
Ana
Anya
Aoife
Ariel
Aziza
Bari
Belia
Bell
Bella
Belle
Coris
Corys
Devi
Edna
Ella
Faria
Fiona
Haifa
Hali
Hanit
Hawa
Hiba
Hita
Ilani
Ilona
Jaffa
Jaffe
Jafit
Jami
Jincy
Kala
Kiva
Kyla
Liba
Liya
Lola
Mika
Mily
Naava
Naomi
Nelly
Nina
Noemi
Nomi
Noya
Ora
Orina
Ramya
Risha
Rut
Ruta
Rute
Salma
Sami
Sary
Shai
Shana
Shif
Warda
Zara
Zari
Zena
What is the Hebrew name for princess?
You can probably think of many Jewish actors whose names were inspired by the Hebrew word for 'princess.' Sarah Michelle Gellar is one example, with Sarah meaning 'princess' and Sarai meaning 'my princess.'
Likewise, Sarika means 'ladylike' or 'princess'. Sarah is the Westernized version of this term for 'princess', which is probably why actress Sarah Silverman calls her character Vanellope a 'Jewish Disney princess!'
More names for your little princess
For even more Hebrew and Jewish name inspiration, try some of these Hebrew baby names for girls:
Abilene
Adi
Adiela
Adiva
Adriel
Adva
Alona
Amit
Anita
Anna
Ariela
Arnona
Avala
Bat
Behira
Bina
Bracha
Chaya
Dafna
Dalit
Dana
Danita
Danya
Delilah
Dena
Derora
Devira
Dorit
Dror
Eden
Edya
Eila
Eliraz
Emuna
Gal
Ganit
Gayora
Gefen
Geula
Gil
Gila
Gilada
Gili
Ginat
Giva
Hadas
Hannah
Hila
Idit
Ilana
Irit
Kalanit
Kaspit
Kefira
Kerem
Keren
Keshet
Kochava
Leah
Leor
Levana
Liora
Liraz
Liron
Maayan
Marnie
Matana
Maytal
Michal
Miriam
Name
Natania
Nessa
Neta
Nitzana
Noa
Noah
Nurit
Ofra
Orit
Orna
Pazit
Penina
Peri
Puah
Rachel
Rani
Ranit
Renana
Reut
Reviv
Rimon
Rina
Riva
Roma
Sapir
Sara
Shalva
Shamira
Shani
Shirel
Shlomit
Shoshana
Tal
Talma
Tamar
Tehila
Temima
Teshura
Tikva
Tirza
Tiva
Yaffa
Yafit
Yam
Yardena
Yarona
Yedida
Yeira
Find more elegant Hebrew girl names on Peanut
Whether you're paying homage to your heritage or looking for something unique, you'll find plenty of baby girl name inspiration on our blog. Or you could always ask the mamas of Peanut?

116 women are talking about 'baby names' on Peanut. Download the app to join the conversation.
👶
Find more girl baby names:
Top Girl Names: The Ultimate List
161 Cool Baby Girl Names And Their Meanings
90 Middle Names for Girls
57 Italian Baby Girl Names
168 Celtic Baby Girl Names for Your Daughter-to-Be
250 One Syllable Girl Names
174 Indian Baby Girl Names for Your Little Daughter
90 Strong Baby Girl Names & Their Meanings
82 Filipino Baby Girl Names
50+ Beautiful Biblical Baby Names for Girls (& Meanings)
216 Awesome Australian Baby Girl Names & Meanings
250+ Adorable Baby Names That Mean Love