Mazal Tov, eema-to-be! If you're looking for a long list of Hebrew baby names to honor your Jewish heritage, you've found it. Here we share the most popular, beautiful, and unique names with Hebrew origins.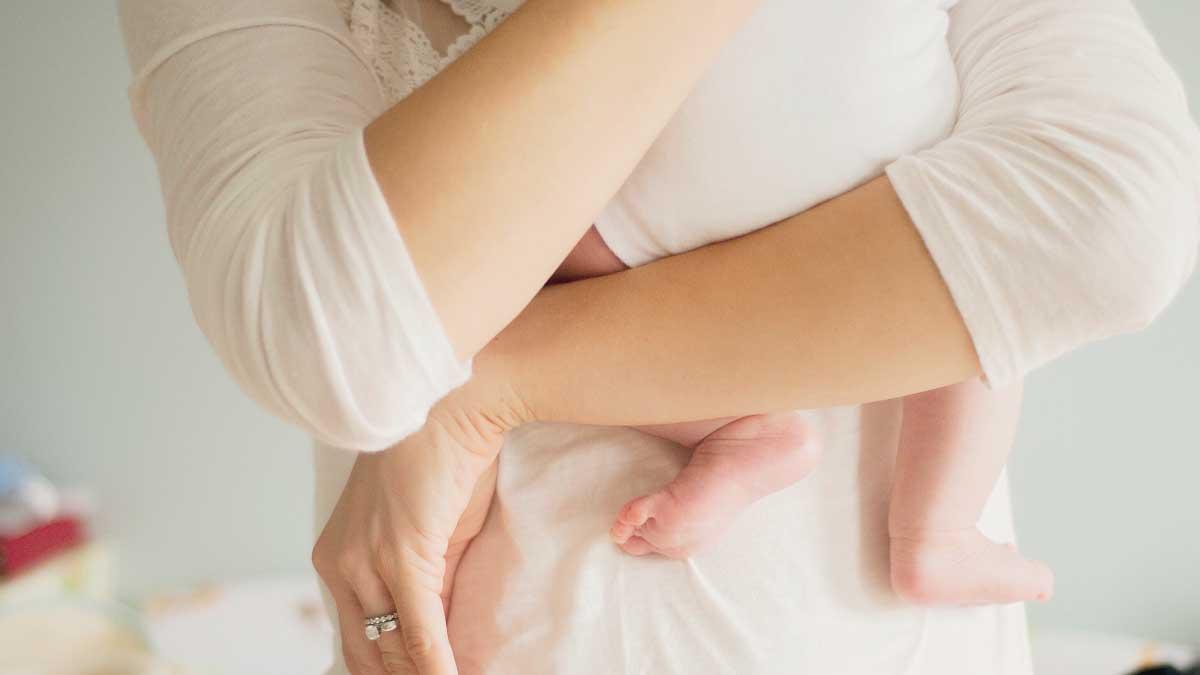 An ancient language that all but disappeared around 400 AD, Hebrew was revived towards the end of the 19th century. Today, it's the official language of Israel and spoken fluently by its 8 million-plus residents, while it also crops up in communities around the world, from Warsaw to New York and far beyond.
Because of its historical origins, many popular Hebrew names are prominent throughout the Old Testament. If choosing a biblical baby name is important to you or your family, our list of Hebrew names and meanings is here to guide and inspire you.
Table of Contents 📝

Popular Hebrew girl names

Popular Hebrew boy names

Hebrew names for rainbow babies

Looking for Israeli baby names, specifically?

Hebrew baby names — Which one will you choose?
Popular Hebrew girl names
Abigail — The 4th most popular girl's name in Israel in 2019, Abigail is a wonderful choice if only for its meaning: "source of joy". Notable Abigails include First Lady, Abigail Adams, and Little Miss Sunshine actress, Abigail Breslin.
Elizabeth — Elizabeth, or the Hebrew variation, Elisheva, is a regular top 100 name in Israel, in addition to being a pretty popular name in general. Versatile (she could go by Liz or Beth), this classic name means "my God is an oath" and has been shared by queens of the royal and silver screen variety.
Esther — Your little lady will almost certainly be the center of attention, so Esther could be the perfect option. Why? Because the 10th most popular girl's name in Israel means "star". Of the show? You bet.
Hannah — Hannah — and variations Hanna, Hana, Hanah, and Chana — was pipped to the top 10 by Esther in 2019, but remains a firm favorite in Israel and beyond. It means "favor" or "grace" and is the first name of the actress Hannah Dakota Fanning.
Sarah — It goes without saying that every mama's little girl is her princess, but when you name her Sarah, you'll mean it. In Hebrew, the name means "woman of high rank" which is often translated to, you guessed it, "princess". Famous Sarahs include actresses Sarah Hyland and Sarah Michelle Gellar.
20 more Hebrew baby girl names:
Adele
Aviva
Danielle
Davina
Emma
Gabriella
Jaqueline
Jane
Leah
Madelaine
Maya
Miriam
Naomi
Noa
Rachael
Rebecca
Romi
Ruth
Sharon
Tamar
➡️ Don't miss our full list of Hebrew baby girl names
Popular Hebrew boy names
Aaron — Sneaking into the top 20 most popular boy's names in Israel at #19, Aaron (alternatively Aron or Aharon) can mean "mountain of strength" or "inspired". Famous Aarons include Vice President, Aaron Burr (hello, Hamilton fans) and writer & director, Aaron Sorkin.
Daniel — A common name, both in Israel and beyond, Daniel derives from the Hebrew name Daniyyel, which means "God is my judge". It's the 12th most popular name in the US over the past 100 years and is shared by the likes of Daniel Radcliffe, Danny DeVito, and Dan Aykroyd.
Gabriel — Meaning "God's bravest man", Gabriel is a name with clear religious connections, not just in Judaism, but in Christianity and Islam, too. Notable Gabriels include actors Gabriel Byrne and Gabriel Macht.
Isaac — Banking on a smiley, happy baby? Aren't we all. Well, nudge him in the right direction and name him Isaac. Meaning "he laughs", Isaac (also Isak or Yitzchak) was the 20th most popular boy's name in Israel in 2019.
Noah — The second most popular name in the USA (after Liam), Noah is thought to mean "rest comfortably" — which is every mama's wish with a new baby! Most commonly associated with Noah's Ark, other famous Noahs include actor Noah Wyle and director Noah Baumbach.
20 more Jewish boy names:
Abel
Ariel
Amos
Bart
Ben
Caleb
David
Efrem
Elijah
Hiram
Jacob
Jared
Josiah
Levi
Micah
Nathan
Oren
Simon
Solomon
Zachery
➡️ Don't miss our full list of Hebrew baby boy names
Hebrew names for rainbow babies
A rainbow baby is the name given to a baby conceived after a loss. And naming your rainbow baby can be a challenging, emotional task. But this is where Hebrew name meanings could offer some inspiration.
Girl's names like Alisa ("great happiness"), Eve ("life"), Tair ("will light up"), and Iris (literally "rainbow") encapsulate the spectrum of emotion associated with rainbow babies. Likewise, boy's names such as Saul ("prayed for"), Asher ("blessed"), Gil ("happiness"), and Yadon ("thankful") give a loving nod to the joy you and your family feel — while remembering what's gone before.
Looking for Israeli baby names, specifically?
If you're from Israel, or if you or your partner have Israeli heritage, you might want to reflect that in the naming of your child.
Traditionally, choosing Israeli baby names would see meaning given equal importance to spelling, sound, and pronunciation. There are also certain Jewish naming practices to be aware of, but these are usually observed as guidelines, rather than hard and fast rules. For instance, some Jewish communities don't name babies after living relatives, while others do.
Interestingly, however, many of the most popular modern Israeli names are short, contain only two syllables, and are typically unisex.
And names like Adi, Bar, Dani, Lior, Mor, Or, Paz, and Stav can also be gendered by adding "it" to make it a girl's name (for example, Pazit, which means "golden" or Stavit, which means "praised"). Cool, huh?
A few more Israeli baby names to consider…
For boys:
Armin
Baram
Davi
Herman
Matan
Sagi
For girls:
Alma
Astera
Davita
Hira
Rashka
Rimona
Shira
Hebrew baby names — Which one will you choose?
Perhaps the loveliest thing about choosing a Hebrew name for your little one is the story attached. These names are rich in history and meaning, with many spanning thousands of years — and you get to share that with your baby and your family.
We've given you 82 of our favorites to mull over, but there are countless others. Just remember to take your time. It's crucial that you choose a name that feels right. And if you ever find yourself struggling for a second opinion, the mamas on Peanut will be happy to help!
👶 More baby names:
150 of the Most Cool and Rare Baby Names
250 One Syllable Girl Names
200+ Spanish Baby Names for Your Bebé to Be
60 Magnifique French Baby Names
70 Chinese Baby Names
71 American Baby Names
82 Hebrew Baby Names
49 Bellissimi Italian Baby Names
The Best 239 Arabic Baby Names for Little Boys & Girls
The Top 357 Indian Baby Names And Their Meanings
The Best 153 Egyptian Baby Names & Their Meanings
143 Victorian Baby Names with Meanings
111 Nigerian Baby Names
100+ Christmas Baby Names
88 Dutch Baby Names
98 Lithuanian Baby Names