If your go-to order is an oat milk latte, you carry a recycled tote bag from your favorite bookstore, and love trying new artisan restaurants that open in your neighborhood, then you need this list of hipster baby names.
Sure, hipster parents are stylish, cultured, and big fans of niche podcasts.
But they also tend to gravitate towards progressive ideas and unconventional wisdom.
You may just see them reading up on gentle parenting or weighing the pros of the crunchy mom lifestyle.
And often, they don't even know they're hipsters.
They're just that cool (or unapologetically following the alternative path that speaks to them).
So if you're looking for a unique and boho name for your baby boy or girl, you've come to the right place.
In this article: 📝

What are classic hipster baby names for girls?

What are popular hipster baby names for girls?

What are some fun hipster names for girls?

What are classic hipster names for boys?

What are popular hipster baby names for boys?

What are some fun hipster names for boys?

What are some gender-neutral hipster baby names?
What are classic hipster baby names for girls?
If you want your baby to have the most off-beat baby name on the block, these hipster girl names should sit at the top of your shortlist:
Aurélie: Meaning "golden".

Ivy: Meaning "climbing evergreen plant". It's a name intertwined with eternity and faithfulness. Nothing says hipster quite like lush green leaves against exposed brick. 🌱

Judie: Meaning "from Judea" or "praised". What started as a pet name for Judith as become one of the top hipster names—we think it's down to swapping the obvious 'y' to the unconventional 'ie'.

Juniper: A Latin name meaning "young".

Lola: A popular Spanish name meaning "sorrows" and one of the top Indie girl names thanks to The Kinks.

Maple: Lush and sweet—this vintage name means "one who lives by the Maple trees".

Olive: A fun twist on Olivia.

Prudence: A virtue name meaning "caution" or "discretion" that comes with an entire Beatles song dedicated to it.

Rain: Meaning "abundant blessings from above". And hey, if someone mistakes this rain name for the more regal Reign, we say let them. 👑

Zelda: Meaning "gray fighting maid", this name doesn't just stand for Nintendo's iconic princess. It also refers to the first American flapper (and F. Scott Fitzgerald's spirited wife), Zelda. If you want a name that embraces the unconventional, Zelda is a solid choice. 💃🏻

What are popular hipster baby names for girls?
Although hipsters tend to stray away from the mainstream, these names are popular among self-proclaimed hipsters and indie parents.
Here are our favorites that have transcended vintage status to become enduring hipster names:
Bea: Old-fashioned names are a hipster's dream. We love this classic one, which means "bringer of happiness".

Cleo: Short for Cleopatra, Cleo balances vintage vibes with a modern, hip style. It means "to celebrate". 🎉

Cressida: Meaning "gold" in Greek.

Daisy: Because hipsters appreciate nature and pretty flower names. And if you also appreciate great literary works, the leading lady from The Great Gatsby is a good pick.

Delilah: Hey there… Delilah. Yep, another of the top indie names to enjoy an entire song—this one means "delicate".

Ella: Meaning "goddess" in Hebrew.

Hazel: A popular tree name meaning "hazel tree".

India: Meaning "from the Indus river", India was popularized in England during the British Raj.

June: From Juno, meaning "young". No, not the Diablo Cody flick, the Roman goddess of women and marriage. 👰🏻‍♀️

Luna: Meaning "moon". 🌕

Mia: Meaning "mine".

Millie: Reading like a hipster nickname, Millie stems from the German name Millicent, meaning "strong in work".

Ophelia: Meaning "help" or "aid". Once a rare Greek name, Ophelia has stood the test of time as a tragic Shakespearean name. And also a popular indie song by The Lumineers.

Phoebe: Everyone's favorite quirky Friends character. Her name means "bright" or "radiant". 🌻

Poppy: Meaning "red flower".

Ruby: Like the precious stone. Ruby symbolizes nobility, passion, and purity.

Sadie: Meaning "princess" in Hebrew. 👸🏽

Stella: Meaning "star". ⭐️

Tallulah: A Native-American name meaning "leaping water".

Violet: Meaning "purple".

Willow: Just like the tree. It may be a celebrity baby name rocked by Will Smith's daughter, but nothing can overshadow its ties to deep reflections and afternoon ponderings.
What are some fun hipster names for girls?
Looking for an unusual and fun name for your baby girl?
Sometimes the coolest names are the most quirky—ahem, not that you're overly concerned with being on-trend…
Here are some quirky (retro) names to give your baby the edge:
Anais: Unusual, exotic, and graceful, Anais means "gracious".

Arizona: Meaning "small spring". An homage to the Coen brother's classic maybe?

Beatrix: Meaning "voyager" or "traveller". Trix for short.

Calliope: Meaning "beautiful-voiced". 📣

Clementine: A gentle and feminine old-fashioned name meaning "merciful".

Ione: Greek for "violet".

Isla: Meaning "island". 🏝

Janice: Meaning "God is gracious".

Leonora: Meaning "compassion" or "light".

Lou: Meaning "famous warrior". 🛡

Lux: Meaning "light".

Mabel: Meaning "lovable". 🫂

Minerva: Meaning "the mind" or "intellect"—an irresistible meaning for any self-proclaimed (or indenial) hipster parent. 🧠 Wait until they discover it stems from the Roman goddess of wisdom, art, and skill… 🧐

Nile: Meaning "champion". 🏆

Nora: A classic Irish name meaning "honor" or "shining light".

Nyx: Meaning "night". The perfect fusion of ancient Greek mythology and fashionable flair.

Pearl: Another old-fashioned moniker that never goes out of style. It, of course, means "pearl".

Ramona: Meaning "wise protector". Some cool hipster nicknames include Mona, Ray*, and Ona.

Xena: Meaning "guest" or "stranger". Names that start with x are big right now (but you're already way ahead of the curve).

Zara: Meaning "radiance" or "blooming flower". One of the less obvious flower names for girls.

Zora: Meaning "dawn".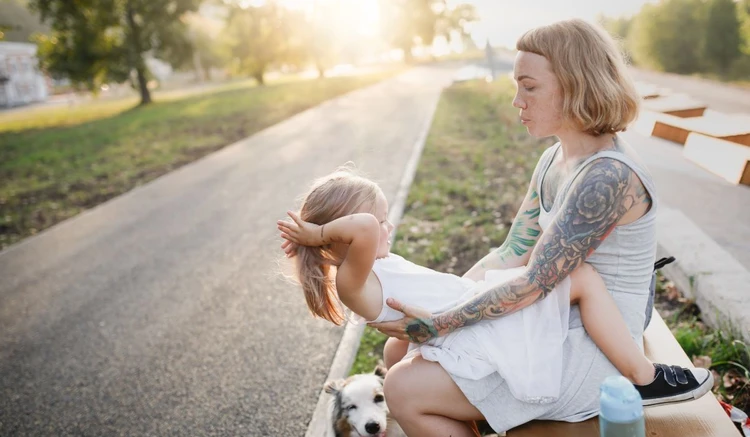 What are classic hipster names for boys?
In hipster circles, the coolest names are unique, deep, and beautifully aged.
Bonus points if they also reference a literary or artistic hero!
Here are some tried and true names for hipster baby boys:
Atticus: Meaning "belonging to Attica". We're in peak hipster territory with this homage to the Pulitzer Prize-winning novel, To Kill a Mockingbird. Debued in the midst of the civil rights movement and tackling themes of prejudice, it's a book known for its controversy—and igniting many intellectual conversations overs the dinner table.

Austin: Meaning "great" or "magnificent" but looking suave and cool. 😎

Brooklyn: It doesn't get more hipster than the New York City haven of the hip and cultured.

Cosmo: Meaning "order" and "beauty". If you want to give it a little hipster flare, you could always opt for Cosimo as a nod to the key patron of the arts and humanities during the Italian Renaissance—Cosimo de' Medici. 🎨

Ezra: A Biblical name meaning "help" or "helper" in Hebrew. Major bookkeeper vibes. 📚

Jude: Hey…Jude. Another Beatles-inspired classic. It means "praised".

Leopold: Meaning "brave people". You may know it as the fictiona hero of James Joyce's modernist novel Ulysses.

Milo: Of Germanic origin meaning "soldier" or "merciful".

Romeo: Meaning "pilgrim to Rome". Because who said Shakespeare names wasn't cool. 🎭

Sunny: You smiled at me and really eased the pain. 🎶

Zeke: Meaning "God strengthens". Short for Ezekiel.

Zion: Meaning "highest point". Cue Lauryn Hill and Carlo Santana's To Zion.
What are popular hipster baby names for boys?
Maybe you've already heard these, but one thing's for sure—these hipster names exude coolness:
Eli: Meaning "height" or "ascended".

Felix: Meaning "happy" or "lucky".

Jagger: A legend that needs no introduction. His name means "one who cuts".

Joshua: Meaning "God is my salvation".

Matteo: Meaning "gift from God". For the Jane the Virgin fans out there.

Monty: Meaning "mountain". Cult film fans are forgiven for immediately thinking of the British comedy troupe Monty Python. "Tis but a scratch". 🤺

Orson: Meaning "bear cub". A nod to one of the most innovative film directors, Orson Welles.

Oscar: An Irish boy's name forever intertwined with quick wit and pushing convention. Meaning "deer-loving one" or "friend of deer", it is, of course, the moniker of 19th-century playwright Oscar Wilde. 🖋
What are some fun hipster names for boys?
Still haven't found the perfect hipster name for your little boy?
Don't be afraid to dig deep into your passions and niches.
Poetry, music, traveling, favorite season—the hipster culture is all about turning any interest into a trend (and that goes for names).
Here's some inspo to get you started on your own blazing trail:
Ace: Meaning "unity".

August: A classic fall baby name meaning "exalted", from the Latin name Augustus. 🍂

Byron: Meaning "barn for cows". It may not be the most profound meaning, but Byron's ties to the notorious English Romantic poet far overshadow it. 🪶

Cairo: Meaning "victorious", from the Egyptian capital.

Dash: Meaning "to run quickly".

Elvis: King of rock and roll. Perfect for a groovy baby while hipster parents can rejoice in its Scandinavian meaning of "all-wise". 🦉

Gus: Meaning "majestic" and "exalted".

Huck: A short form of Huckleberry (meaning sweet berry) or a variation of Hugo (meaning "mind" or "intellect")—you decide.

Jeremiah A Hebrew boy's name meaning "the Lord exalts".

Lionel: Meaning "little lion". 🦁

Magnus: Meaning "greatest".

Otis: Meaning "son of ode" or "wealth". A beautifu choice if you count Sitting on the Dock of the Bay as one of your favorites ways to pass the time.

Rufus: Meaning "red-haired", perfect for a little ginger babe.

Wren: Meaning "small brown song-bird".
What are some gender-neutral hipster baby names?
Whether you don't know the sex of your baby yet or you want to give them a non-binary start in life, these unisex baby names are a great choice.
And hey, in true hipster form, you can always take any name from this article and make it gender-neutral…
If the vibe is right, go for it:
Alfie: Meaning "elf counsel". 🧝‍♂️🧝🏽🧝🏼‍♀️

Arlo: A popular Scottish name meaning "from the hill fort" and homage to American folk singer-songwriter Arlo Guthrie.

Billie: Meaning "determination" and "strength".

Fallon: Meaning "descended from a ruler". Props to you!

Frances: Meaning "free one". You could always shorten to Franny or Fran for a classic vintage name.

Holden: Just Like in Catcher in the Rye. This famous literary name means "hollow valley".

Iggy: Meaning "fiery one". 🔥

James: Blake Lively and Ryan Reynolds named their daughter James. It means "supplanter". You could also opt for Jamie.

Opal: A Sanskrit name meaning "precious stone".

Zadie: Meaning "abundance". A great choice if you're all for manifesting. ✨

Zephyr: Meaning "west wind".
Loving the vibe our hipster baby names are putting down?
Don't stop here, check out our list of cottage-core baby names.
And if you're happy paddling the mainstream, there's always our bumper list of cool baby names (with a few unique titles thrown in).
Trust us, no matter where your tastes lie, we've got a baby names category for it.