When you're a mama, sometimes you need a friend to talk to – specifically, a friend who is also a mom. Someone who's been through the same stuff – wiped baby bottoms, been up all night, and survived "the witching hour," tantrums, and potty training. Oh, and preferably someone who doesn't mind a little buddy coming along on your friend dates. If you don't have a friend like this, or you do but you want a few more, you're in luck! We're here to help you meet other moms.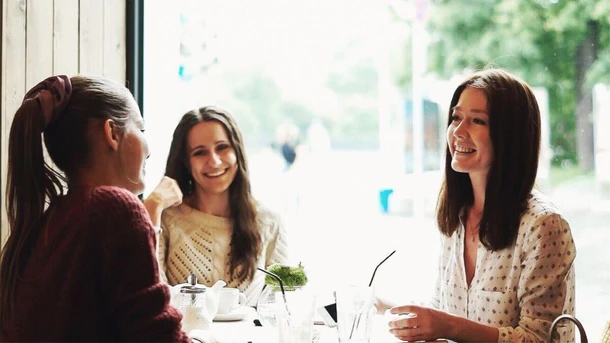 So, how do you do it? Who are these other mamas? And where can you find them? Read on for our best tips on finding mom friends.
How to meet other mamas
Meeting other mamas is all about finding where they hang out. There are lots of options. The good news is that you probably go along to many of these places already.
Here are some places to start your search.
Your neighborhood. Unless you live very remotely, chances are good that there are other families who live around you. See another mama walking around with a stroller? Say hi! She'll probably be happy to talk to another adult.

Local community centers. Libraries and community centers often have baby and toddler play groups, reading groups, and even dedicated mama groups. These can be great places to meet mamas in your area.

Your kid's school. If you do school drop-off or pick-up, take a little extra time to make small talk with the other parents. You can also try getting involved with a bake sale, the PTA, or another school organization.

Online. Is there an app to find mom friends? Yes, and apps are a great way to meet moms in your area. Not to brag, but the Peanut community is a great option – it connects women and mamas across the world and in your local area. Chat, meet, and ask for advice you can't get from anyone else.

Your kid's friends. Yes, you are totally allowed to use your child as a wingman. Is your toddler playing side by side with another toddler at the playground? Suggest to the other child's parent that you should have a playdate! Does your child have a birthday coming up? Invite a couple of their best friends and their moms to a special small birthday party or outting.
How do I meet other pregnant mothers?
Most of the tips above are for mamas who already have children. But what if you're pregnant and looking for friends? Again, the Peanut app can be a great help here. You can also try a birth preparation class or a prenatal yoga class. Some OB or midwife practices also offer group visits, where you monitor your pregnancy along with 8-10 other women. Maybe there is one near you.
How to make mom friends
So, you've met some other mamas. Cheers to that! But how do you turn these mamas into friends?
To keep things wonderful and rewarding, keep in mind some of the following:
Be flexible, and expect the same from your friend. You both have kids, so there will be times when you plan to hang out but your baby is still napping, or your friend's child has a fever. It happens. With mom friends, it's key to be flexible with schedules. Also, don't be nervous if your new friend doesn't text you back right away – she probably has a good reason.

Don't force it. Making new friends can be like dating. You might hang out with a new mom friend a couple times but then realize you don't have much in common. That's okay! There are plenty of fish in the sea. Keep trying!

Forget about age difference. This goes for the mamas and the kids. If the other mom is 40 but you're 25, you might still have a great time. Or if one of you has a baby and the other has a 2 year old, the kids might still have a lot of fun together. Like we said, be open minded.
Yes, making new friends can be awkward. But you can do it. Good luck out there!
💡 More from The 411:
How to Ask Someone to Be a Godparent
How to Work from Home with a Baby
How to Be A Good Mother: 9 Top Tips
10 Life-Changing Mom Hacks From Peanut Mamas
13 Pieces of Advice That New Moms Need to Hear
Mom Groups: What to Know
Healing From Mom Burnout
59 Self Care Ideas For Moms
How to Understand Mom Guilt
Mom Burnout: Reasons, Symptoms and Treatments
Peanut: Tinder for Moms (& So Much More!)
Peanut Gave Me a Platform to Find My "Framily", Where Other Platforms Couldn't
How to Hold a Newborn Baby