Keen to find a safe space to build friendships, ask questions, and find support on Peanut? Here's all you need to know about how to use the Peanut app.
Whether you're navigating fertility, pregnancy, motherhood, menopause, or anything in-between, Peanut provides access to a community who are there to listen, share information and offer valuable advice.
We're a welcoming community with equality at our core.
We understand that no one's experience of womanhood is the same, whether it's understanding IVF, adoption, pregnancy, first years, menopause or midlife, there's a community of women on Peanut who understand.
And we believe that the more you speak out about your experiences, the less isolating they become.
In a nutshell (get it?!), Peanut is a place to connect with women like you.
Got more questions? Check our FAQs page or feel free to get in touch.
In this article: 📝

Who created Peanut app?

How does the Peanut app work?

How do you add friends on Peanut?

Is Peanut app only for moms?

How much does Peanut app cost?

How do I connect to the Peanut app?
Who created Peanut app?
First up, a little Peanut history.
The Peanut app is the brainchild of Michelle Kennedy, back in 2017.
As a new mother with so many questions and no one to turn to, Michelle decided to create the safe space herself.
Having worked in social networking for ten years, she set out to reduce feelings of isolation and empower women to connect, all over the world.
While we started as the "Peanut app for moms", now, we're that and so much more.
Her vision and the vision of all us at Team Peanut is to connect women at every life stage — from puberty and pregnancy through to motherhood and menopause, and everything in-between — so that three women in the same family can all find support on Peanut when they need it most.
Why is Peanut app called Peanut?
Ever wondered how we got our awesome name?
Well, Peanut was the nickname that Michelle gave to her first child while she was pregnant.
Cute, right?
Where is Peanut app based?
Team Peanut HQ is based in London, but we're spread all over the world.
We have Team Peanut members in the US and across Europe, too.
Is Peanut a UK app?
Yes, but not exclusively.
Women based in the UK are welcome to join Peanut, as are women elsewhere around the world.
Is the Peanut app in Australia?
Yes, Peanut is available in Australia.
Is the Peanut app available in Canada?
Yes, Peanut is also available in Canada and North America.
How does the Peanut app work?
So how do you actually use Peanut?
Well, rest assured, we've got a breakdown of all the Peanut essentials.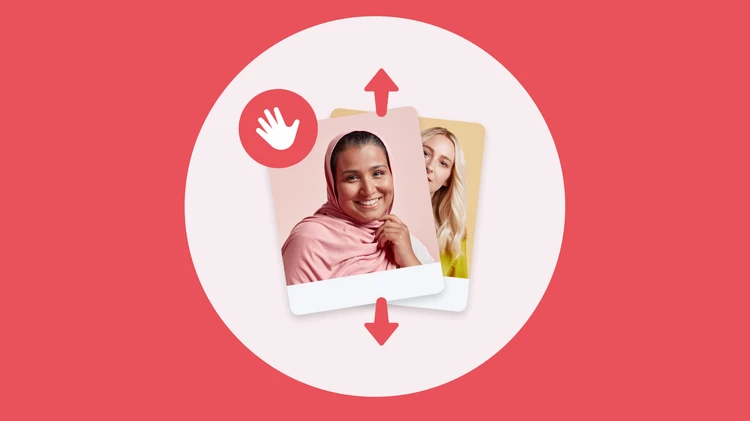 Discovery
In Discovery, we show you women nearby who are at a similar stage of life.
You can swipe through and create genuine connections with women who share your experiences.
Here, you can also tap on women's profiles to find out more about them ‒ their hobbies, life stage, and more about their personality ‒ to see if you'd like to 'wave' to make a connection.
Once you both wave, voilà, you've made a connection!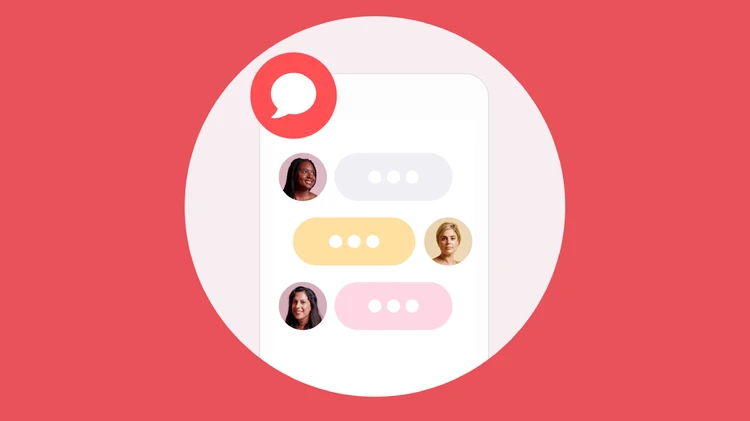 Chat
Once you're connected, you can chat, and create group conversations.
If you're craving some face time, you can start video calls 1-to-1 or in group chats.
We've also created some handy icebreakers for when you don't know where to start, so pick your favorite and see where the conversation goes!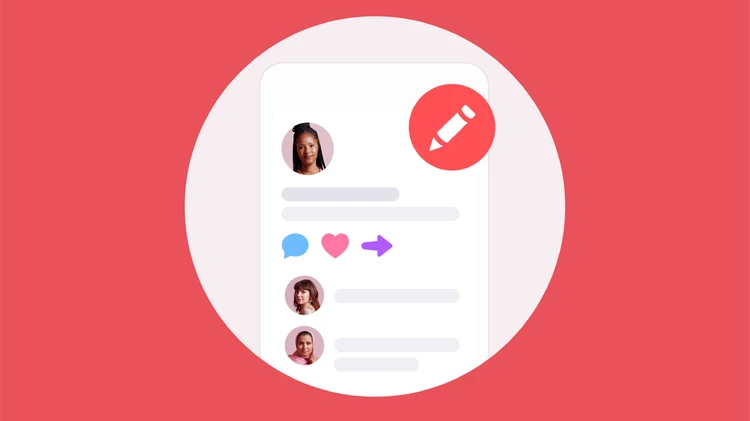 Community
As a part of our community, you can ask questions across meaningful topics like Mental Health, Love & Sex, Work & Money, and everything in-between.
Nothing is off limits!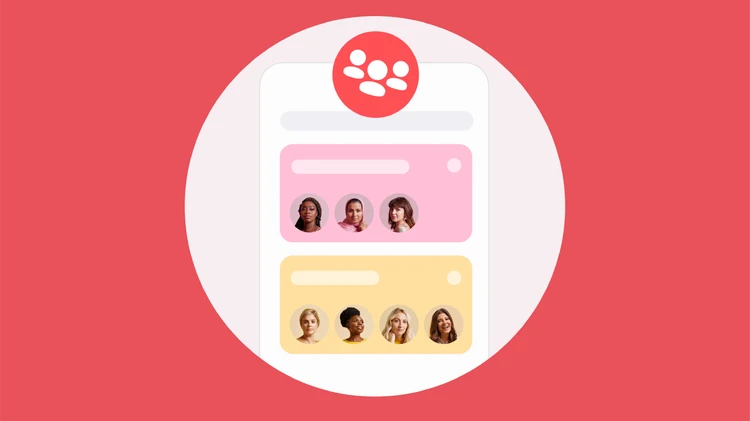 Groups
You can also create and join groups relating to specific interests.
From your local neighborhood group to book clubs and mental health support, Peanut has something for everyone.
Find out more about creating and building your own Groups here.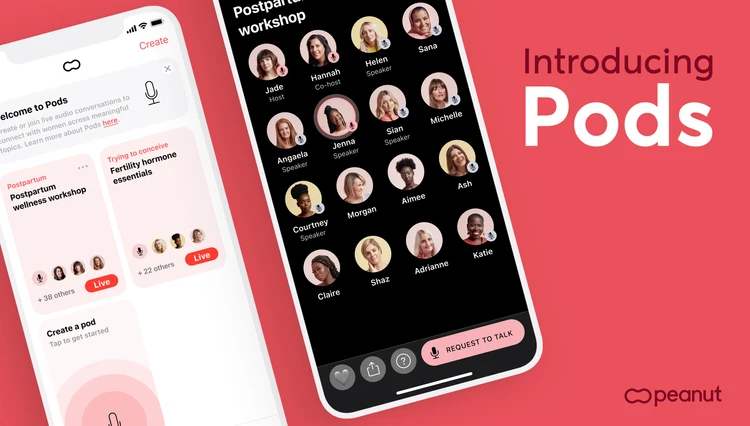 Pods
Plus, you can connect with experts and share meaningful experiences in real-time via Peanut app Pods, our live audio conversations.
You can hop in and out, exploring different chats no matter where you are, or what you're doing.
Find out more about how to join Pods or start your own.
How do you add friends on Peanut?
To make connections on the Peanut app, simply tap the 'Discovery' icon and swipe through the women's profiles to see who you think could make a good match.
Or, if you have friends IRL who you think would love Peanut, or you want to check to see if they're already on Peanut, you can sync your contacts from your phone.
To do this, all you need to do is tap on your profile, then your connections, then 'Sync Contacts'.
From there, you can invite friends who you think would like to join Peanut or see which ones are already part of the Peanut community!
If they're already on Peanut, give them a wave to start the connection!
How many users does Peanut app have?
At the time of writing, the Peanut app has over 2.5 million users ‒ that's 2.5 million potential connections for you!
Is Peanut app only for moms?
No, the Peanut app isn't just for moms.
It's also for women who are trying to conceive, at any point in their pregnancy journey, going through menopause (or perimenopause or post-menopause), or any other life stage.
While Peanut did start out as an app for moms, we've evolved to be more inclusive of all parts of womanhood and the feminine experience.
Is the Peanut app for dads?
No, the Peanut app isn't made with dads in mind.
Peanut was created as a safe space for women and people who live a feminine experience.
How much does Peanut app cost?
The Peanut app is free to use, but there are some premium features you can choose to pay for.
So if you're wondering is the Peanut app free?, the answer is yes, although you can enhance your Peanut experience with our paid features.
How does Peanut app make money?
We have to keep the lights on at Peanut HQ!
That's why we've included premium features that you can choose to purchase if you want to get more out of the Peanut app.
We also run occasional partnerships with other brands that we think you'll like, often with exclusive discounts for our Peanut community.
How do I connect to the Peanut app?
Starting your journey on the Peanut app couldn't be easier.
Simply click the button below to download the app and start to make your own connections!
Welcome to Peanut.
We know you'll fit right in.