Whether you're looking to follow the Bollywood trend or have Indian heritage, there is a huge choice of Indian baby boy names to give your little one. Unlike many other cultures, male Indian names aren't necessarily strong, masculine monikers. For example, you might expect to see this in Japanese or Norse cultures.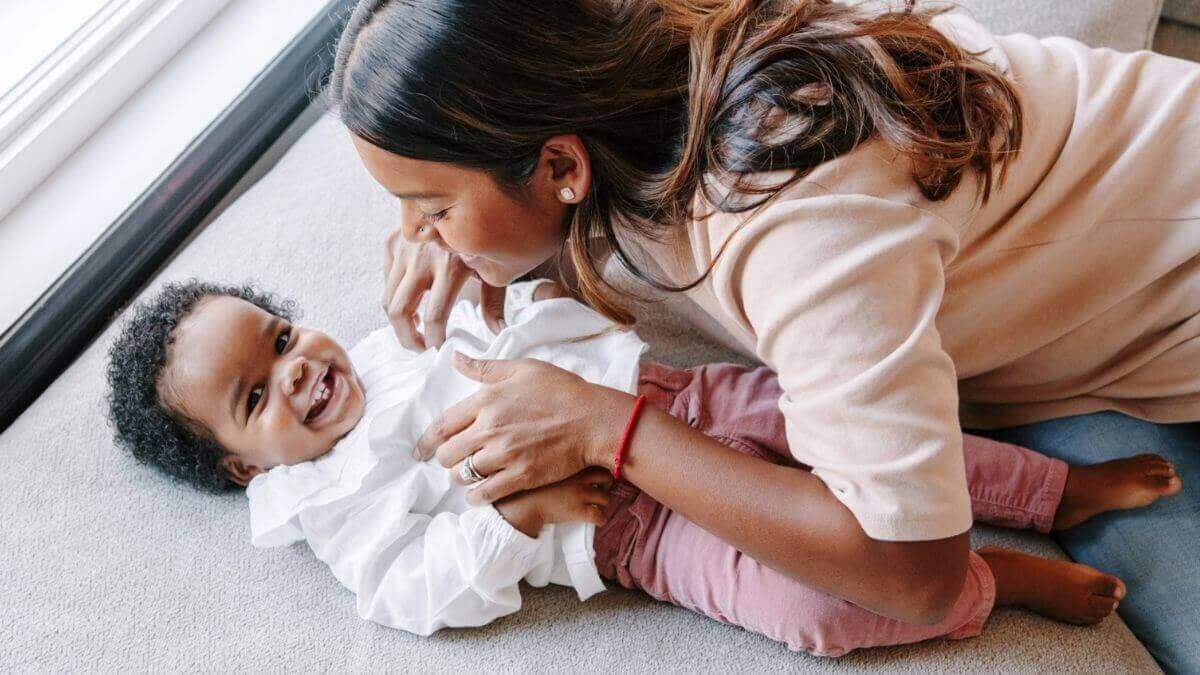 Rather, Indian names for boys have some parity with girls – focusing on beauty, divinity, and nature. Let's take a dive into some traditional and modern Indian baby boy names.
In this article: 📝

What are some Indian boy names?

What are some cool Indian names?

What is the best Indian boy name?

241 more Indian boy names to choose from

Find baby name inspiration on Peanut
What are some Indian boy names?
While nature is a huge inspiration for Indian names, we can't discount religion, either. Just as other cultures pay tribute to their deities, for example by using the name Jehovah or Jesús, many Indian names also take inspiration from the gods. Some of the post popular Hindu baby boy names include:
Aakesh
For the little boy who's a gift from God, Aakesh means 'Lord of the sky.'

Ishaan
Paying tribute to the gods, Ishaan means 'Lord Shiva.'

Mayan
If you think your little one will have a lot of love in his heart, you can't go wrong with this one, which means 'god of love.'

Rayaan
Similar to the Westernized Ryan, this means 'gates of heaven.'

Vedant
Just as God is all-knowing, so too will your little boy be if you name him this – meaning 'ultimate wisdom.'
What are some cool Indian names?
But perhaps you're looking for something a little more street or 'out there.' These modern Indian baby boy names will be a real conversation starter and may stand the test of time in the classroom. Why not try these cool and unique Indian baby boy names?
What are cool names for a boy Indian?
Aanan – meaning 'appearance.'
Charun – meaning 'one with beautiful eyes.'
Devaj – meaning ' born of the gods.'
Harsith – meaning 'joy.'
Ishir – meaning 'powerful' or 'refreshing.'
Kanan – meaning 'forest.'
Mahit – meaning 'honored.'
Ojasvat – meaning 'energetic.'
Purnit – meaning 'complete.'
Rodas – meaning 'heaven and earth.'
What is the best Indian boy name?
If you're looking for something that you can be sure will be a hit, you can always turn to the statistics. The Indian Express regularly takes polls of the most popular Indian boy names, and brings up results such as:
Ekansh
Hredhaan
Jairaj
Onkar
Reyansh
Samesh
Viraj
Yash
241 more Indian boy names to choose from
Feeling spoilt for choice? Wait until you cast your eyes over these classic Indian favorites:
Ansh
Arhaan
Arin
Arjun
Arnav
Aryaman
Aryan
Atharv
Atharva
Avi
Avyaan
Ayaan
Ayush
Ayushman
Azaan
Azad
Bachittar
Bahadurjit
Bakhshi
Balendra
Balhaar
Baljiwan
Balvan
Balveer
Banjeet
Bhaavik
Bhavin
Brijesh
Chaitanya
Chakradev
Chakradhar
Champak
Chanakya
Chandran
Chandresh
Charan
Chatresh
Chatura
Chitaksh
Daksh
Dakshesh
Dalbir
Darpan
Darsh
Darshit
Dev
Devansh
Dhairya
Dhanuk
Dhruv
Divij
Divit
Divyansh
Eeshan
Ehsaan
Ekalinga
Ekapad
Ekaraj
Ekavir
Ekbal
Faiyaz
Falan
Faqid
Faraj
Faras
Farhan
Fariq
Faris
Fitan
Fiyaz
Frado
Gagan
Gatik
Gaurang
Gauransh
Gaurav
Gautam
Girik
Girindra
Girish
Gopal
Gunbir
Guneet
Hardik
Harish
Harsh
Harshil
Hemang
Himmat
Hitesh
Hridaan
Hriday
Hritik
Hunar
Ikbal
Ikshit
Imaran
Indrajit
Isaac
Ishwar
Ivaan
Izaan
Jagat
Jagdish
Jai
Jainew
Jaiyush
Jason
Jatin
Jeet
Jivin
Kabir
Kalpit
Kanav
Karan
Kiaan
Krish
Krishiv
Krishna
Kushagra
Laban
Laksh
Lakshay
Lakshit
Lauhit
Lohit
Lucky
Maanas
Maanav
Madhav
Manan
Manav
Manbir
Manthan
Medhansh
Mitesh
Mohammed
Moksh
Nachiket
Naksh
Nakul
Naveen
Navodit
Neel
Nihal
Nimit
Nirvaan
Nishith
Nitesh
Ohas
Om
Omkaar
Onveer
Orinder
Parth
Parv
Pranav
Pranay
Praneel
Pranit
Pratham
Pratyush
Purab
Qabil
Qadim
Qarin
Qasim
Rachit
Raghav
Ranbir
Ranveer
Rehaannew
Rishi
Ritvik
Rohan
Ronith
Rudranew
Rudransh
Rushil
Ryan
Saatvik
Sahil
Sai
Saihaj
Saksham
Samaksh
Samar
Samarth
Sarthak
Sathviknew
Savar
Shaan
Shaurya
Shayak
Shivansh
Shlok
Shray
Siddharth
Stuvan
Suveer
Taksh
Tanay
Tanish
Tanmay
Tanveer
Tanvik
Tarak
Teerth
Tejas
Udant
Udarsh
Ujjwal
Umang
Upkaar
Uthkarsh
Utkarsh
Vaibhav
Veer
Viaannew
Vihaan
Virat
Vivaan
Wahab
Warinder
Warjas
Wazir
Wriddhish
Wridesh
Yagnesh
Yatan
Yatin
Yug
Yuvaan
Yuvraj
Zaid
Zain
Zashil
Zayan
Zayyan
Zeeshan
Zehaan
Find baby name inspiration on Peanut
If you want a sounding board for your Indian boy names, don't forget to join Peanut, where you can chat with other mamas and find more baby name ideas.
👶 More baby boy names:
1000 Popular Baby Boy Names
137 Cool Baby Boy Names and Their Meanings
90 Middle Names for Boys
141 English Names for Boys
The 149 Most Popular Celtic Baby Boy Names
Top 134 Arabic Baby Boy Names
The Best 107 Hawaiian Baby Boy Names
87 Japanese Baby Boy Names With Their Meanings
76 Mexican Baby Boy Names for Your Baby
70 Persian Baby Boy Names And Their Meanings
70 Turkish Baby Boy Names & Their Meanings
The 100+ Best Egyptian Baby Boy Names
80 Strong Baby Boy Names (with Meanings)
82 Filipino Baby Boy Names