Not only do Irish baby boy names sound musical; they also look great written down. Irish names come with a long and deep history, with influences from the Celts, Vikings, and Anglo cultures. Many of the names also carry very special meaning, often to do with nature or physical appearance.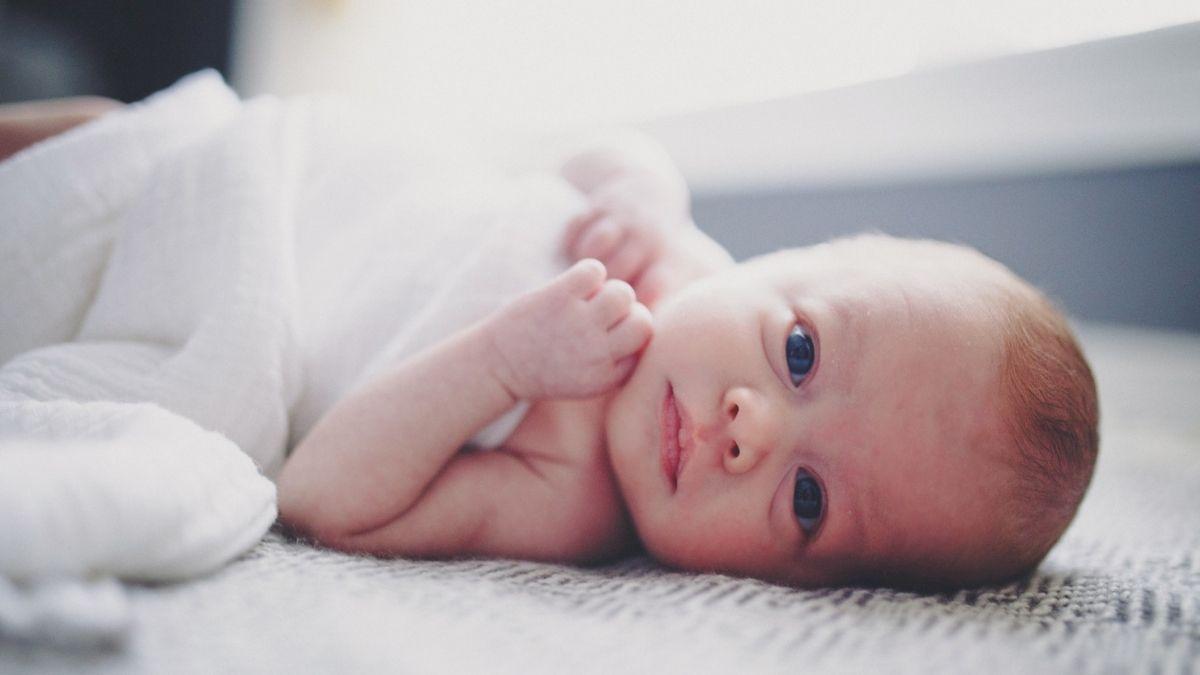 Nowadays male Irish names are popular around the world, especially so in the United States. The long history of Irish immigration to the US means that many Irish names are passed down through family generations. However, you do not have to have an Irish family history to give your baby boy a beautiful Irish name.
In this article: 📝

What is the most popular Irish boy name?

What are some Celtic male names?

What are the top 10 Irish baby boy names?

What is the rarest Irish boy name?

More Irish names for boys

Find Irish baby name inspiration on Peanut
What is the most popular Irish boy name?
Many of the popular Irish boys' names can be found with slight variations in spelling, and the number one most popular name is no different.
Conor
Found with several different spellings, Conor is a beautiful traditional Irish name. Its meaning comes from old Gaelic and roughly translates as "lover of hounds or wolves." Conor is regularly one of the most popular names across the English-speaking world, and variations include Conner and Connor.
What are some Celtic male names?
Many of the top Irish boys' names have Celtic roots, and these names can often be the most mysterious and attractive of all. Many have even gone on to be popular across the world in various cultures.
Cian
Pronounced 'kee-an', this name could be perfect for your little baby boy. Its Celtic meaning translates as 'enduring' and is a wonderful traditional Irish name.
Tadgh
Another Celtic name that looks beautiful when written down is Tadgh. It is pronounced very similarly to 'tiger' and is perfect if your boy is going to be a writer, its Celtic meaning being 'poet.'
What are the top 10 Irish baby boy names?
If you are looking for a beautiful Irish name for your baby boy, then consider any of these wonderful names from the top ten most popular.
Sean
Oisin
Callum
Michael
Aiden
Finn
Shane
Seamus
Ronan
Cormac
However, if you are looking for more unique Irish baby boy names, then consider our next candidate.
What is the rarest Irish boy name?
Irish names come with a rich history and meaning to gift to your child, and there are many unique names with Irish roots you could choose from. Some examples are:
Aodh
An ancient Irish name, this name is very rare indeed. However, it looks great and is a perfect fit for your strong little man, meaning 'fire' or 'flame.' Aodh is pronounced 'Ayy.'
Cianán
Not only is the name Cianán of ancient origin, it also literally means 'ancient.' This is one for the true traditionalists. Cianán is pronounced 'keenan'.
More Irish names for boys
So, have you decided? If you still need a bit more help, then check out this list of 109 more Irish boys' names:
Aaron
Adam
Alan
Alex
Alfie
Angus
Barry
Ben
Blaine
Bradan
Brendan
Brin
Brion
Brody
Callahan
Carbry
Carson
Cashel
Cathal
Ciarán
Clancy
Colin
Colm
Connelly
Cullen
Daithi
Darby
Darcy
Darragh
Darren
Declan
Declan
Devin
Diarmaid
Dillon
Donal
Donovan
Duncan
Eamon
Eoin
Farrell
Fergus
Fintan
Flynn
Garret
Grady
Gulliver
Harry
Hugh
Hugo
Ian
Ivo
Jake
Jamie
John
Jonathan
Jordan
Kai
Karl
Kayden
Keenan
Keith
Kellen
Kermit
Kerry
Kevin
Kian
Killian
Killian
Lennon
Leo
Liam
Lochlann
Lucan
Maguire
Marcus
Martin
Mason
Matthew
Max
McCoy
Murphy
Nathan
Neil
Nevin
Niall
Noah
Nolan
Odhran
Odhrán
Ollie
Oscar
Owen
Padraigh
Paul
Phelan
Phillip
Piran
Quinn
Riley
Rory
Ros
Sullivan
Torin
Tristan
Tyrone
Ultan
Zach
Find Irish baby name inspiration on Peanut
For more ideas on the best baby names for your little one, why not ask the mamas of Peanut?
👶 Find more baby boy names:
Top 134 Arabic Baby Boy Names
1000 Popular Baby Boy Names
137 Cool Baby Boy Names and Their Meanings
121 Polish Baby Boy Names With Meanings
The Best 107 Hawaiian Baby Boy Names
161 Hebrew Baby Boy Names to Choose for Your Baby
80 Welsh Baby Boy Names And Their Meanings
1000+ Top Baby Boy Names Around the World
103 Greek Baby Boy Names And Their Meanings
Top 100 Spanish Baby Boy Names & Their Meanings
The Best 159 Scottish Baby Boy Names
80 Strong Baby Boy Names (with Meanings)
216 Strong Norwegian Baby Boy Names
85 Scandinavian Baby Boy Names
187 Australian Baby Boy Names for Your Little Anklebiter