Finding the perfect Irish baby name for your wee one is like stumbling upon your very own pot 'o gold. Irish baby names are the perfect combo of uniqueness, musicality, and meaning.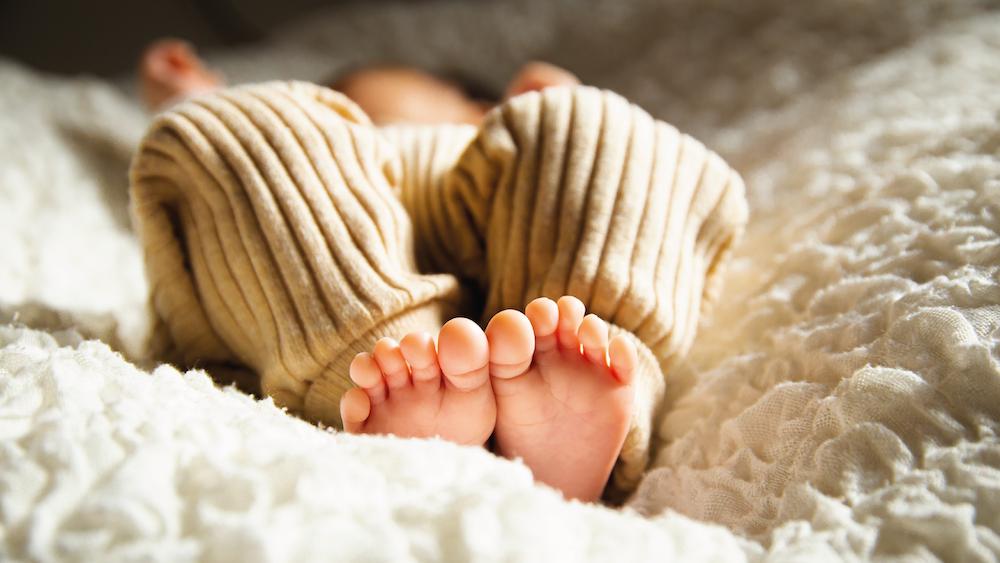 Whether you are looking to honor your cultural heritage or to bless your child with some good, green luck, choosing a name from a culture that mixes poetry, strength, beauty, and humor sounds pretty good to us.
The Gaelic spellings also make for fun party tricks when surrounded by English tongues.
Go on. Try these on for size: Bláthnaid. Caoimhe.
To help you decide, we've put together our top 5 Irish baby boy names and Irish baby girl names—as well as some guides to pronunciation and history.
Irish Boy Names
Here are our top 5 Irish boy names:
1. Fionn. Name your baby after this father of cool. Pronounced fee-un, this is the name of Ireland's most well-known mythological hero, Fionn MacCumhaill. He did awesome things like getting super smart from eating a giant fish and creating the Giant's Causeway. All in a day's work.
2. Brendan. If you want a little saint, this popular option for Irish boy names might just be the right one for you. Saint Brendan was one of the Twelve Apostles of Ireland and also a mad adventurer who went on a seven-year-long journey to find the Garden of Eden. Nice.
3. Conan. Meaning little wolf, this name has been worn by all sorts of stars through the ages. With Conan the Adventurer, Arthur Conan Doyle and of course, the popular late-night host Conan O'Brien, your baby will be in pretty good company.
4. Oison. In Irish legend, Oison was regarded as the greatest poet of all time – and in a culture that reveres poetry as much as the Irish too, this is no small feat. If you're looking to grow a little wordsmith, this may be the perfect choice of Irish boy names for you.
5. Rian. Little King is the meaning of this name and, no doubt will be quite suited to the small human who is about to run your household. With its English variation Ryan, it is becoming more and more popular as a gender-neutral name, so it's a great option for a baby girl too.
➡️ Don't miss our full list of Irish baby boy names
Irish Girl Names
And now for our top 5 Irish girl names:
1. Aisling. This top Irish name is filled with poetry. Pronounced ash-ling, it means vision or dream and refers back to a poetic genre from the 17th and 18th century. Added bonus? Your baby would share a name with Irish comedian, Aisling Bea. (Another variant is Ashlyn).
2. Siobhan. While the origin of this popular name is hard to pin down, there's no doubt that it oozes with power and meaning. It's pronounced shiv-awn and comes with all sorts of associations, ranging from Irish queens to Siobhan McKenna, the actress that starred in Doctor Zhivago.
3. Aoife. Ee-fa is the pronunciation of this name and it comes with the perfect mix of charm and strength. Not only does the name mean beautiful, but it also belonged to the strongest female warrior in the world. Now that's a pretty amazing combo.
4. Niamh. Pronounced Neeve, this name is the stuff legends are made of. Meaning bright, Niamh of the Golden Hair was the daughter of a sea god. The name has come into popularity through actresses like Niamh Cusack.
5. Eabha. This may be somewhat confusing so hold on tight. Eabha is pronounced AVA (yes, really), and is the Irish form of the name Eve. Still with us? Great. Because this Irish name means life, which seems like a pretty big deal to us.
➡️ Don't miss our full list of Irish baby girl names
May the luck of the Irish be with you as you search for the perfect name for your little one!
👶 More baby names:
72 Celtic Baby Names
129 Scottish Baby Names
150 of The Most Cool and Rare Baby Names
49 Bellissimi Italian Baby Names
200+ Spanish Baby Names for Your Bebé to Be
60 Magnifique French Baby Names
The Most Popular Baby Names on Peanut
166 Greek Baby Names
165 Norse Baby Names for Boys and Girls
The Best 200 British Baby Names for Little Ones
50 Welsh Baby Names with Their Meanings
143 Victorian Baby Names with Meanings
88 Dutch Baby Names
98 Lithuanian Baby Names
450+ Magnificent Norwegian Baby Names (With Meanings)