Korean baby names are more than something to answer to. Packed with meaning, steeped in tradition, and fashioned from the sweetest sounds, Korean baby names offer a whole universe to be explored. As it turns out, there are many answers to the question: What is the most beautiful name in Korea?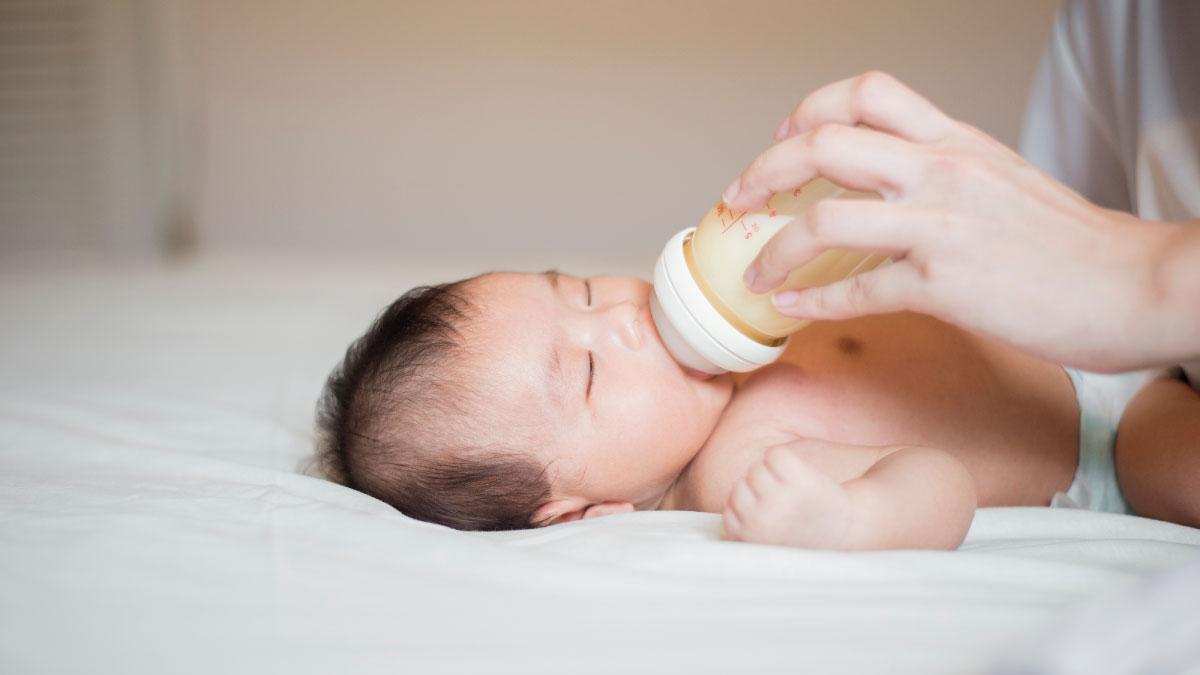 So what are common Korean names? To answer that question, it's important to understand a little bit about the fundamentals of the naming process that goes into Korean baby names.
Korean baby names are generally three syllables: one syllable for the family name and two syllables for the given name:
The first syllable is typically the family name.
The second syllable is often the generational name. If you're not familiar with the concept, it works a little something like this: each generation of a Korean family has a dolimja (돌림자) or generational name. This name shows that a baby belongs to a particular generation in a particular family.
The third syllable will be a unique name picked specifically for the baby and is often chosen by the grandfather.
Korean baby names have all sorts of contemporary variations. Many multicultural families, for example, have created wonderful hybrid options that still pay homage to the traditional naming process.
So what are some Korean first names? Let's take a look.
Korean names and meanings
What are cute Korean names? Sorry to make the decision even harder for you, but the list is long. These are our favorites.
(And note that, while they have been divided up into Korean girl names and Korean boy names, this is more about how they are most commonly used. Many Korean names are unisex. If there's a name you like for your little peanut, that's the name they should have.)
Korean girl names
Choose from these popular Korean girl names:
Ae-Cha: This name meaning loving daughter is the perfect tribute to the tiny human who is about to bring so much love into your home.
Bo-Bae: Precious treasure is the meaning of this name—a perfect title for the little one in your life.
Bitna: A name that truly beams, Bitna means shining.
Bong Cha: The ultimate girl. Enough said.
Choon-Hee: Spring girl! The perfect name for a blooming blossom.
Chun: Meaning justice, a tiny Chun is all that is good and fair in the world.
Dae: Greatness is what this inspiring name means—a magnificent start to a life packed with meaning.
Hae-Won: Graceful garden is the meaning of this melodic name. Think of all the growing this little being is going to do.
Hana: This name means my favorite and will give your child full bragging rights.
Hei-Ran: The combination of these two syllables means grace and orchid—a name as beautiful in sound as it is in meaning.
Hyun-Ki: Meaning wise pearl, this name combines brains and beauty into one sweet-sounding celebration.
Goo: The one who completes you. Feeling a little teary? Us too.
Jin: Meaning both jewel and truth, this is a name that is a combination of strength and sparkle.
Joo: Your precious little bundle will get a precious little name with this one—because that's exactly what it means: precious.
Mee: A beautiful name for a beautiful child, Mee means beautiful.
Mi-Hi: This name means beautiful joy. Can you think of a better description of your baby bundle?
Nari: Adorn your baby with this sweet-sounding name. Meaning lily flower, it's top of the charm charts when it comes to Korean baby names.
Sang: Meaning always and mutual, this charming name is a tribute to steadfastness and care.
Yeong: Yeong is a name for the kind of person we need in our world right now—one with courage.
Yon: Meaning lotus blossoming, this glorious name is a gift that keeps on giving.
Bonus Korean names for girls
Areum
Bora
Chul
Dasom
Eun
Hae
Hwa-Young
Hyo-Sonn
Hyun-Ki
Kyung-Hu
Kyung-Soon
Iseul
Ja
Myung
Nam
Sam
Sook
Soon-Bok
Sun-Hi
Yeo
➡️ Don't miss our full list of Korean baby girl names
Korean boy names
Find the perfect choice from this list of top Korean names:
Bae: This name means inspiration—and what could be more inspiring than seeing that little face every day?
Bon-Hwa: A name filled with majesty, Bon-Hwa means glorious.
Chin-Mae: Not only does this name have a dignified ring to it, but it also means truth.
Chung-Hee: Meaning righteous, this strong name is firm ground for your tiny human to build upon.
Gi: This mightiest of Korean baby names means brave—a solid foundation to build a life lived with courage.
Hak-Kun: Meaning rooted in intelligence, Hak-Kun is the perfect name for a baby bright spark.
Haneul: A name that means heaven and sky, this is one way to thank your lucky stars for the little blessing in your life.
In-Su: Meaning preserving wisdom, what better inheritance to give your child than that of ancestral intelligence?
Kija: A name of historical and cultural significance, Kija was a legendary king said to have brought Chinese culture to the Korean people millennia ago.
Kwang-Sun: Wide goodness is what this name means. With a moniker like that, your little human is sure to have reach in this world.
Kyong: This name means brightness. Need we say more?
Man-Shik: This profound name means deep rootedness.
Minjun: This is a highly popular name that doesn't go out of style—perhaps because its range of meanings varies from gentle and likable, to handsome, to intelligent.
Moon: Other than being the orb that provides light in the darkness, Moon means learned or literate.
Seong-Su: A meeting point of success and sacred, this name is a guide from other worlds on how to navigate this one.
So: This sweet name simply means smile—and we're guessing hearing it just brought one to your face.
U-Jin: Bringing together two beautifully compatible ideas (genuine and blessing), this name is an enduring show of gratitude.
Woong: Meaning magnificence, this is a name packed with power.
Yong-Sun: Dragon in first position. There are very few names that hold more strength than this one.
Young-Jae: Mountains of prosperity—that's the enduring abundance that this name brings with it.
Bonus Korean names for boys
Chin-Hwa
Cho
Dak-Ho
Dong-Sun
Duck-Hwan
Ho
Jae-Hwa
Kang-ae
Ki
Man-Shik
Min
Mun-Hee
Sank-Ook
Seo-jin
Seung
Shik
Soo
Suck-Chin
Yon
Whan
➡️ Don't miss our full list of Korean baby boy names
👶 More baby names:
70 Chinese Baby Names
60 Japanese Baby Names
150 of the Most Cool and Rare Baby Names
143 Victorian Baby Names with Meanings
111 Nigerian Baby Names
88 Dutch Baby Names
98 Lithuanian Baby Names