After launching Peanut Menopause, we wanted to understand attitudes towards this chapter and how it affects all aspects of life, from sex and relationships to careers and health.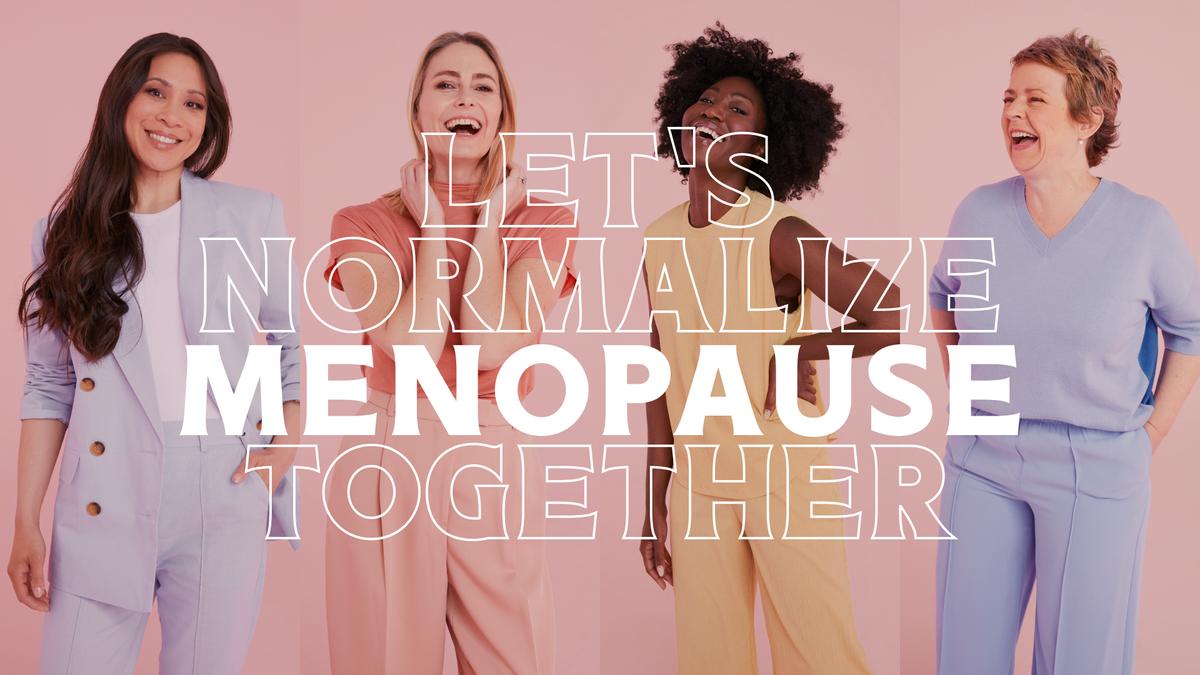 So, for Menopause Awareness Month this October, we conducted our own research on menopause, surveying 1,000 women in the US—as well as our very own menopause community—on the role that menopause plays in their everyday lives.
In the results, one thing was clear: the lack of information and conversation around menopause is doing women a disservice, and that's why communities like Peanut are so needed.
Our society is failing women around the world
From our research on menopause, we found that 78% of women agree that menopause isn't taken seriously as a health condition in American culture.
Not only that, but a staggering 4 in 5 felt let down or had their symptoms dismissed by their healthcare provider.
Women want to see menopause in the media
As women enter menopause, they're seeking advice and support from the media.
Yet outside of Menopause Awareness Month, we rarely see stories about menopause in the news. And on TV and in films, hot flashes are a comic skit or punchline. There are very few honest, sympathetic, and candid portrayals of what women experience ‒ physically and mentally:
3% of women think menopause is accurately represented.
42% of women believe that society is uncomfortable addressing and hearing about menopause.
It's important that we learn to understand and honor this life stage, not make fun of it. Because, frankly, menopause is an inevitable part of life for all women who menstruate.
Shame and stigma makes women feel silenced
Stigma around menopause introduces the idea that aging is worse for women than men.
While men's graying hair is praised, women are battling with feeling invisible and less valued because of their appearance and reproductive abilities.
According to our menopause research study:
30% of women in the US report feelings of shame around menopause, and within our community, where more open and honest conversations are encouraged, that number rises to a shocking 50%.
25% of women report feeling less feminine and again, this rises to 59% in our community.
While society might be more open about fertility, pregnancy, and postpartum, many women still feel muted and degraded by a culture that is silent on menopause.
Women have been neglected by medical research
Every woman who menstruates experiences menopause.
Yet, due to chronic underfunding and lack of research, there's a dangerous gap in knowledge surrounding women's health, particularly menopause.
With Erectile Dysfunction being one of the fastest-growing pharmaceutical industries, the results of our menopause study are unsurprising:
60% of women believe that if men were to lose their hormones, this life stage would receive more attention.
When we asked our community, this figure increased to 79%.
Until there is an equal impetus to invest in women's health, women will continue to be ignored, misdiagnosed, and misunderstood when speaking to medical professionals about their symptoms.
The knowledge gap means women are suffering in silence
Menopause is usually diagnosed when someone has gone 12 months without a period, but perimenopausal symptoms can start in the mid-40s or earlier.
There are many possible symptoms of menopause—34, by some counts—but medical professionals are rarely taught to recognize them.
This has serious health consequences for women, from being wrongly prescribed antidepressants to a shortened lifespan.
Our research on menopause made it clear there is work to be done:
38% of women in our menopause study don't consider menopause a health condition.
43% hadn't heard about perimenopause until they experienced it.
Nearly half had never spoken about menopause with their healthcare provider.
This is despite women experiencing various mental health challenges as a result of menopause such as anxiety (40%), depression (32%) and memory loss (29%).
Relationships aren't surviving menopause
The lack of awareness around menopause and the associated symptoms are contributing to relationship breakdown.
With menopause creeping up unexpectedly and neither partner understanding what's changed, the effect of menopause on relationships can be astounding:
61% of women on Peanut say they've fallen out of love, become more distant, or argued more in their relationship due to menopause.
70% of women asked experienced a loss of libido, intimacy, or sex life during menopause.
1 in 8 women report their relationship ended as a result of menopause.
If we can remove the shame that silences open communication, this might not be the case.
Workplaces must support women going through menopause
In too many US workplaces, the subject of menopause goes undiscussed (and sometimes, silenced), despite menopausal women being the fastest-growing demographic in the workforce.
Seeking accommodations for menopause—or even acknowledging it—can feel like you're putting a target on your back:
Nearly half of women asked had never spoken about menopause in the workplace.
Only 20% would disclose to their superiors that they needed time off due to menopausal symptoms.
Women need a safe space to connect and find support
Peanut is dedicated to helping women navigate each stage of menopause.
We're a safe space for women to meet, find support and share information across experiences that have long been silenced.
With 60% of women feeling lonelier as a result of menopause and 91% of women from our community saying they would openly discuss this life stage with friends, it's clear that women want and need to talk.
It's not menopause itself that's the problem, it's the culture and patriarchy under which it is experienced.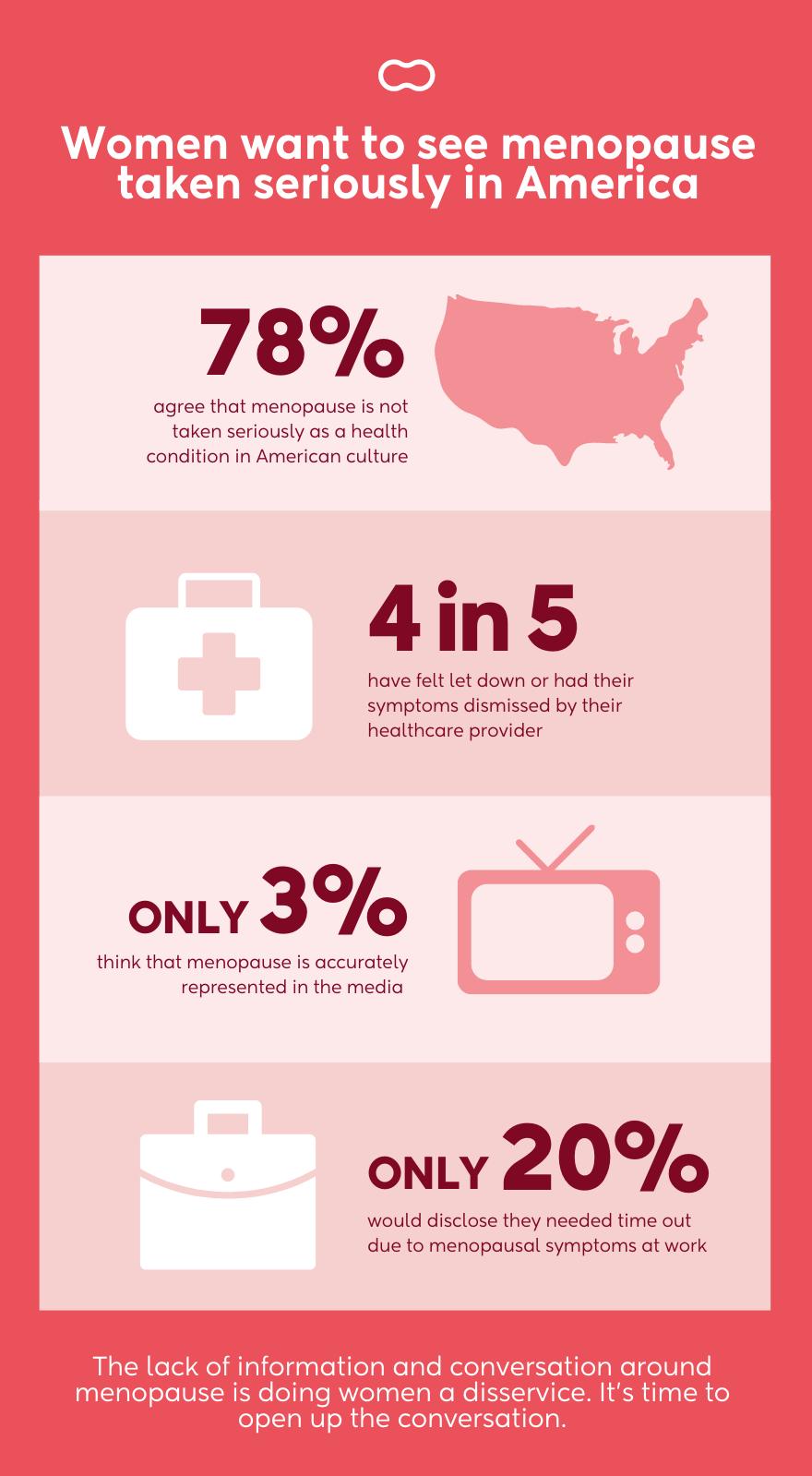 📚 More on menopause:
Introducing, Peanut Menopause
What Happens During Menopause?
How to Deal With Menopause
When Does Menopause Start?
How Long Does Menopause Last?
Painful Sex After Menopause? What to Know