Every day women turn to Peanut to share real and relatable stories. But sometimes, a simple post just isn't enough when you want to express yourself.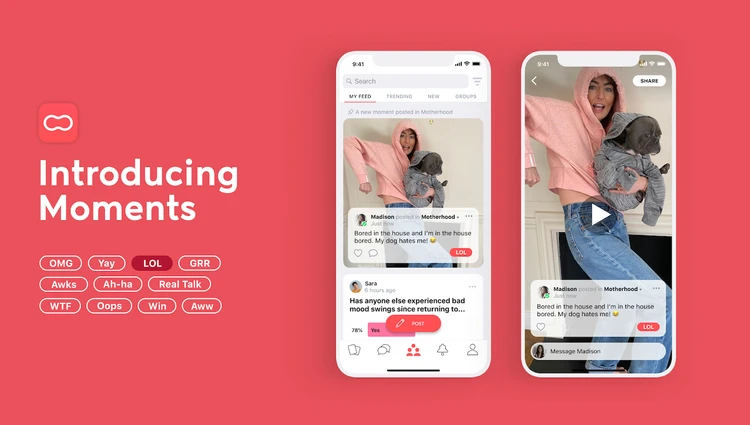 Since last year, we've been working behind-the-scenes to build better tools that allow you to share your experiences. Today, we're excited to announce the launch of Moments, a brand new way to post on Peanut.
Moments invites you to express yourself, discover more of what you love, and have meaningful conversations across the experiences that we share every day.
How it works
Creating a Moment
When creating a Post, you'll now see the option to create a Moment. When you choose to create a Moment, select a photo or short video that you'd like to share (portrait content works best). Once your content has uploaded, write a caption and tag an emotion that describes what you're sharing. Choose from YAY, WOW, OMG, and many more.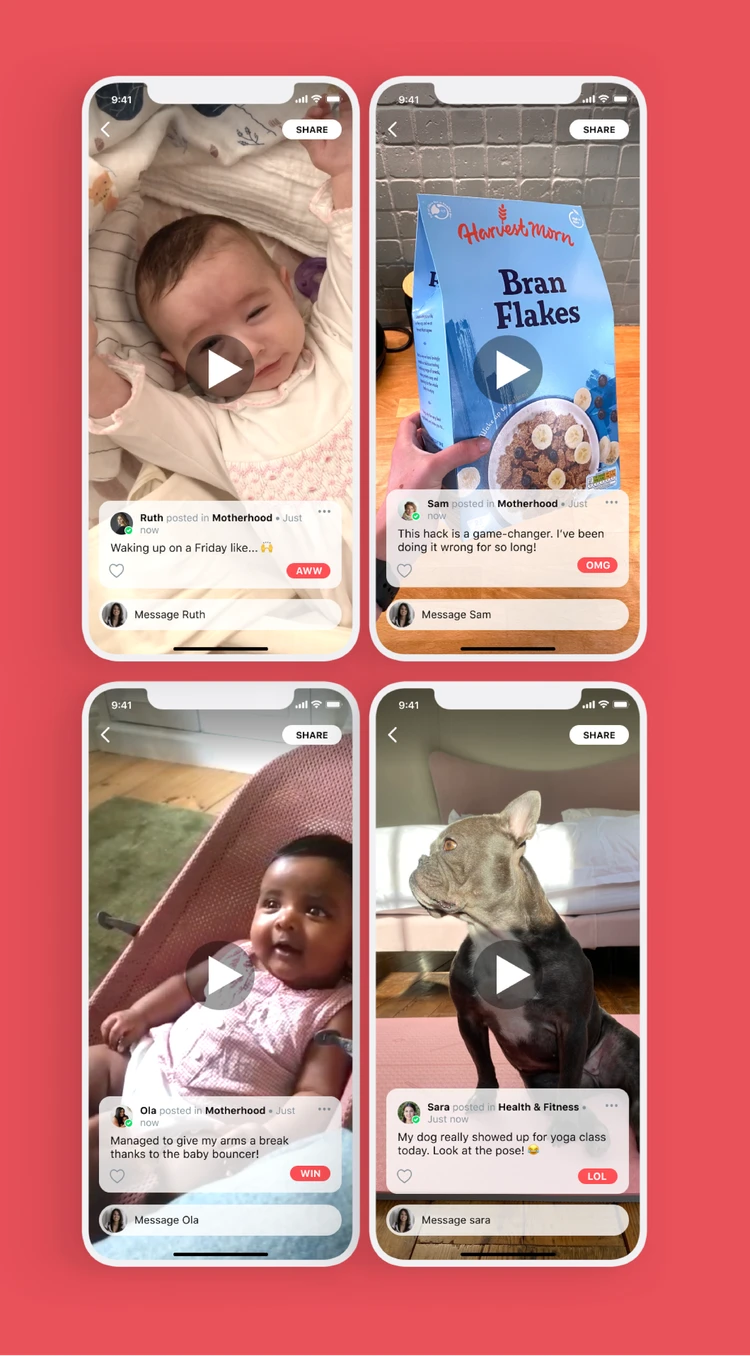 When someone sees your Moment - or you spot someone else's - you can react and reply as usual. However, Moments work slightly different to traditional posts because any replies or reactions are sent straight to the author's inbox. This is something we're testing to encourage more 1-1 conversations!
Moments aren't just made for Peanut. Moments are shareable across other social networks too in an effort to spread much-needed positivity with your friends, family, and other people in your network.
Once you've had a chance to use Moments, please do let us know what you think. Your feedback helps us make Peanut a better place so we've created a dedicated group HERE for you to share your thoughts. Just tap the link to leave your feedback, we're all ears!