Mother-daughter tattoos can be a beautiful way to show the unbreakable bond between you and your peanut. Whether you choose to have one just for yourself, or you can both get matching ones (when she's old enough, of course!).
Getting a matching tattoo with someone close to you can feel a little risky. What if the friendship fizzles? What if the romance dies?
Fortunately, mother and daughter tattoos are a bit different. This is a relationship that's stood the test of time, through ups and downs (oh, those teenage years), and there's no bond quite like it.
Matching tattoos are a great way to mark this connection.
They can be small, simple, and discreet. Or perhaps bigger, bolder, and more noticeable.
Do what feels right for you!
Here are a few ideas to get you inspired.
In this article: 📝

Meaningful mother and daughter tattoos

Sentimental mother-daughter tattoos

Unique and small mother-daughter tattoos

Mom and daughter matching tattoos

Other simple and small mother-daughter tattoos
Meaningful mother and daughter tattoos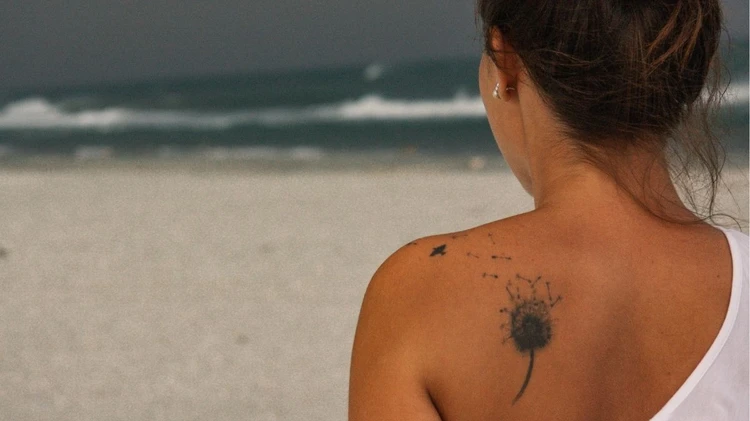 1. Drifting dandelions
Place the whole flower on your mama's wrist, and a little drifting floret (that's what the pieces of a dandelion are called) on yours. While it symbolizes that you're a piece of her, it also shows that you're going in your own unique direction.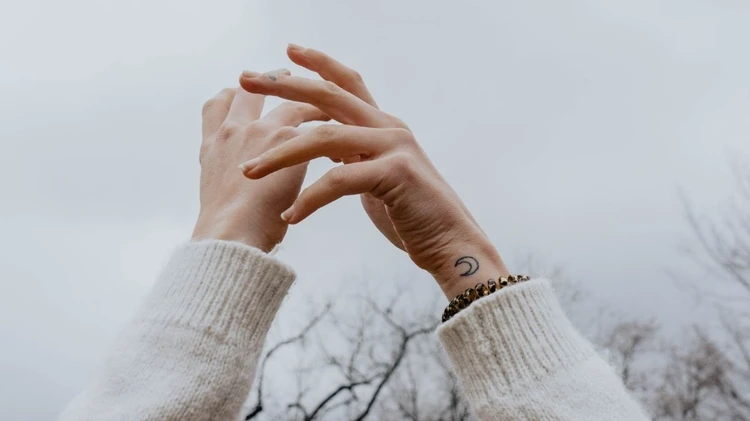 2. Crescent moons
The connection between women and the moon is a powerful one, with the moon often seen as a symbol of feminine energy. Imagine two matching crescent moons: one colored-in, one only in outline.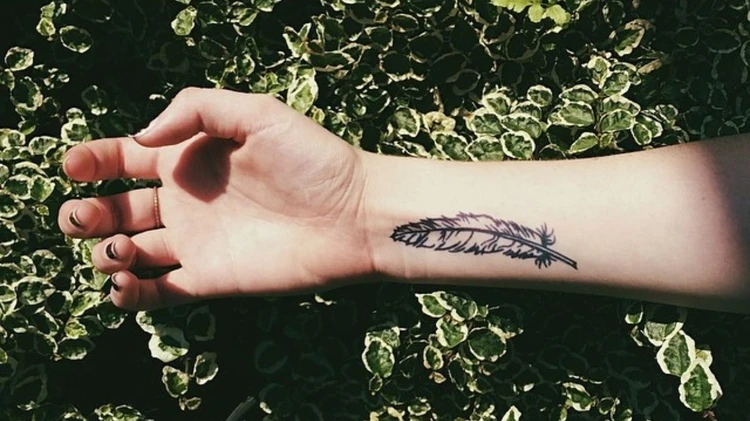 3. Birds of a feather
Is there a bird the two of you have always loved, or one that carries meaning for you? Birds are often associated with freedom, which is important in the relationship between a mother and child.
4. Keep me wild; keep me safe
This one talks to the different roles you play in each other's lives. While mom gets "you keep me wild", daughter gets "you keep me safe" for example. You might think of placing this one on the inside of your elbows.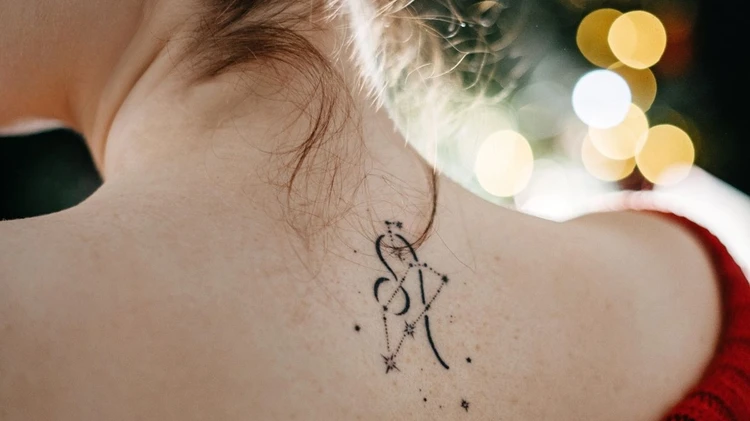 5. Written in the stars
Do you see great symbolism in your star signs? Is she an Aries? Are you an Aquarius? You could get each other's astrological constellations tattooed, maybe on your ankles or your hips.
Sentimental mother-daughter tattoos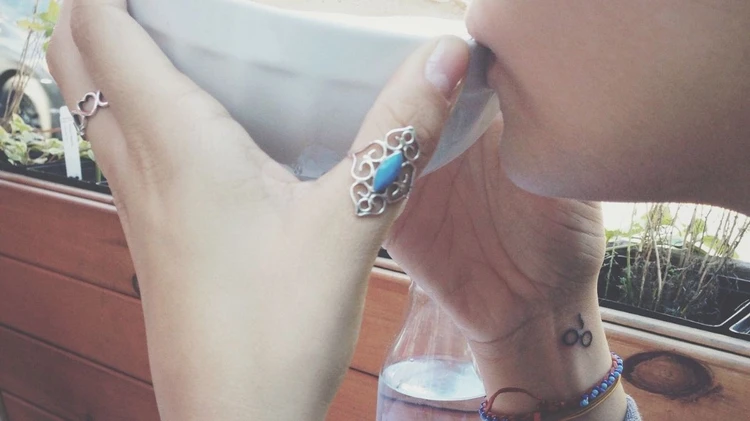 6. Storybook characters
What did mama read to daughter as a child? Was it Winnie-the-Pooh? Harry Potter? Why not get a character from your favorite shared storybook tattooed? This could be a whole character, or just a symbol, like Pooh's honeypot.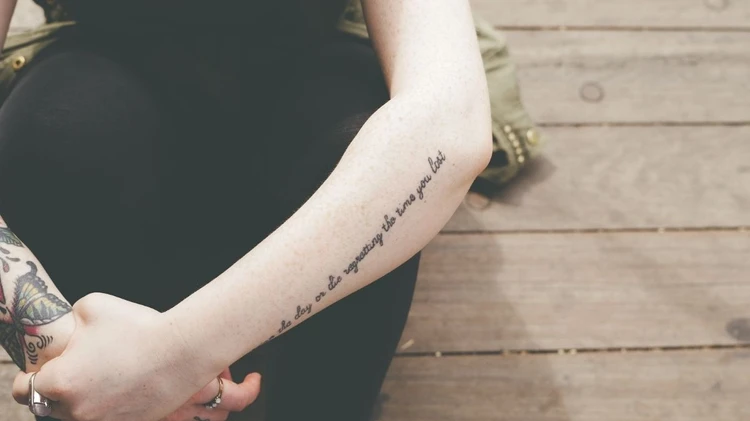 7. Songs say it best
Maybe there's a song that always makes you think of each other, or the line of a lyric that captures your relationship. Think of running it along the side of your forearm, or maybe down your spine.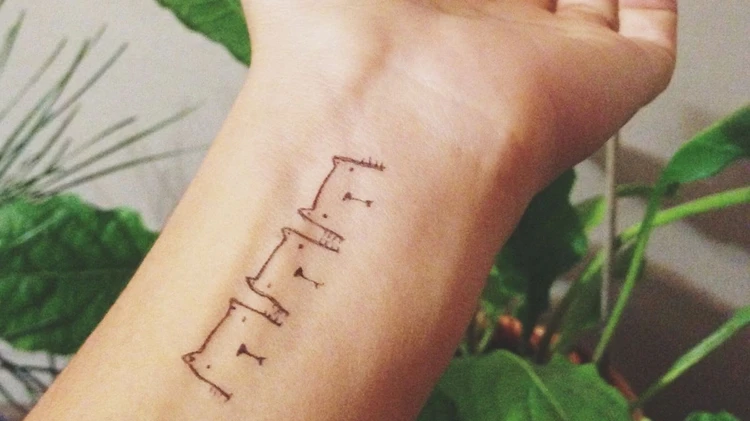 8. A commemorative creature
What was your favorite childhood pet? The ginger cat who never left your lap, the labrador who lived for snacks? Get a tattoo of them to honor the animal you both loved.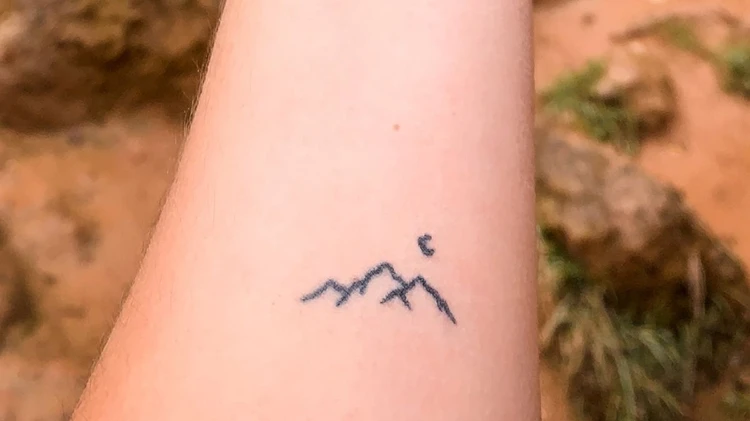 9. Always adventuring
Was there a holiday that you both remember vividly? A train trip you took, or that time you went camping in the mountains? Work with a tattoo artist to bring elements of that memorable time to life.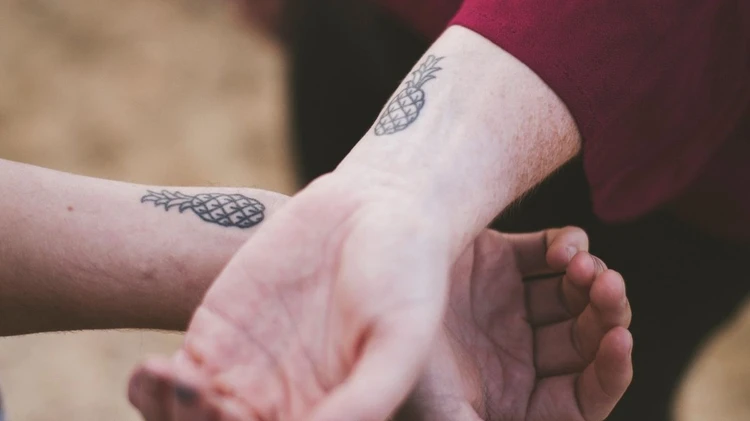 10. Foodies unite
You can travel the world in pursuit of the greatest cuisine, but nothing will taste as good as mama's homemade cooking. Imagine getting a piece of pasta – farfalle pasta always looks cute – to remind you both of that heavenly bake.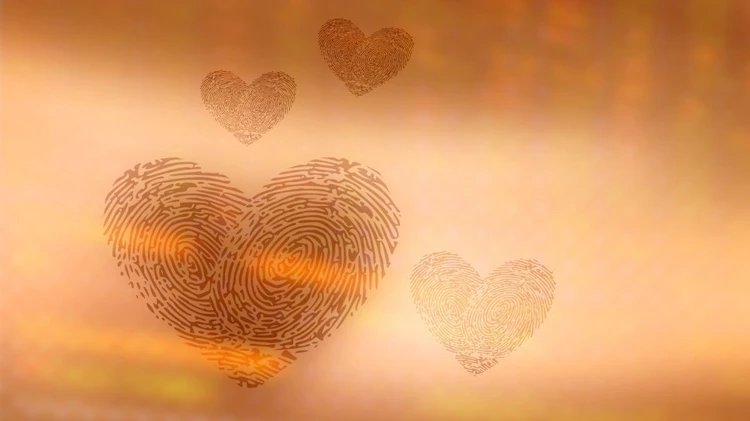 11. Fingerprints forever
Your fingerprints are formed in the womb, so they go right back to the very start of the connection between mama and daughter. Ask your tattoo artist to take your fingerprints and replicate them for your tattoos. Even cuter if you get it as a womb tattoo.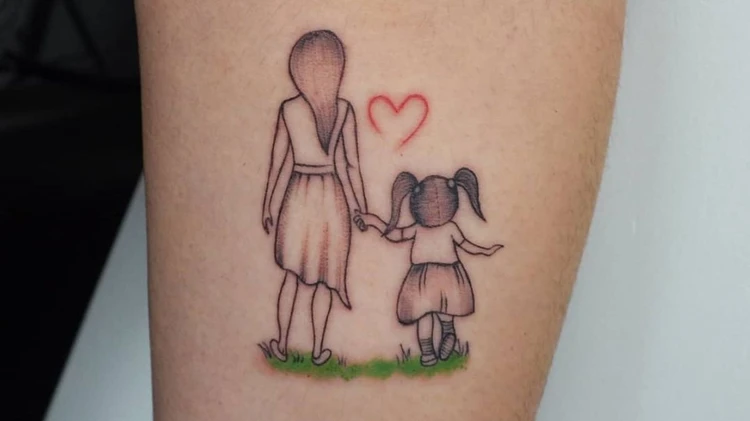 12. Mother and child
Find a more experienced artist to create a mother and child image that really speaks to you. Maybe this could even be a replica of a childhood photograph daughter and mama really love.
Still looking for inspiration?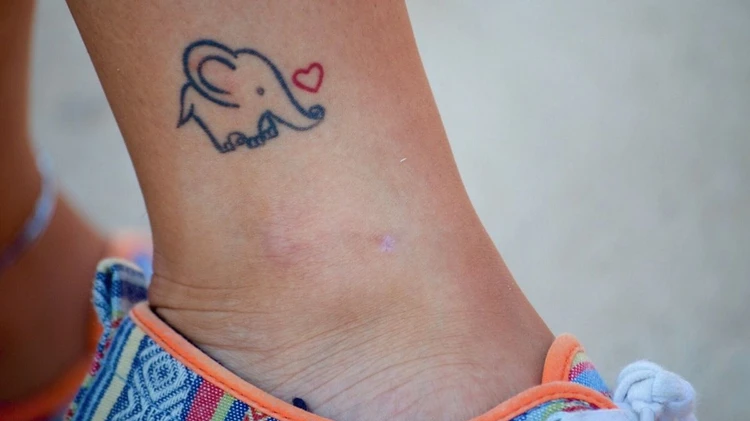 Unique and small mother-daughter tattoos
Infinity symbols: It's an infinite love, after all.

Sun, moon, and stars: Because that's exactly what you are to each other.

Birth years: Place her year on the inside of your wrist and yours on hers.

True north: A mama is like a compass: she'll always show the way.

Lucky charm: You're each other's four-leaf clover.

Puzzle pieces: You two just fit.

One word says it all: Is there a word that resonates for you?

Simple initials: Small and subtle: she gets yours and you get hers.

Pretty petal: One gets the flower, one gets a petal.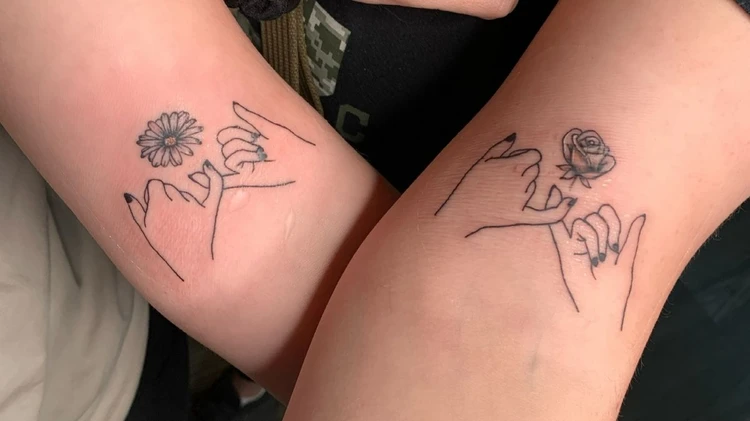 Mom and daughter matching tattoos
The apple doesn't fall far from the tree: One tree, one apple.

Angel wings: No matter what, you're always watching out for each other.

Fantastic florals: What flower matters most for you?

Heart to heart: Matching hearts say it all.

Big and small: Your favorite animal as a mama and a baby.

The rising sun: Every day's a new day for your relationship.

Finish each other's sentences: All you need is love… Love is all you need.

Two halves of a whole: Half a heart or half a flower each.

Bracelets and anklets: Similar designs in different places.

Cup of tea: A simple teacup to mark all the times you've shared life over a cuppa.

Tree of life: Matching trees with deep powerful roots.

Peanut butter and jelly: Some things just go together.
Other simple and small mother-daughter tattoos
A favorite quote: Who's words capture the spirit of your relationship?

Namesake: Write each other's names along the edge of your feet in cursive script.

Sports fans: Your favorite shared sport: a football, a tennis ball, a ballet pump.

A strong connection: Your tattoos could lead into each other if you stand side-by-side.

Disney duos: A favorite cartoon: Mickey Mouse, Peter Pan, or Sleeping Beauty.

Tradition and culture: A symbol of your shared heritage.

Holding hands: Two hands intertwined.

Original handwriting: Write a special message in your own hand.

Take me home: A string of coordinates: the address of your childhood home.
Of course, you could always just make something up – an entirely new design that's unique to you and your relationship. Work with your tattoo artist to figure out what this might look like.
Happy inking!
💡 More from The 411:
30 Irresistible Shoulder Tattoos for Women
How to Be A Good Mother: 9 Top Tips
Can You Get a Tattoo While Pregnant?
10 Wine-Free Ways to Practice Self-Care as a New Mom
13 Pieces of Advice That New Moms Need to Hear
38 Inspiring & Honest Single Mom Quotes
Mom Groups: What to Know
10 Life-Changing Mom Hacks From Peanut Mamas
How to Find Mom Friends in Your Area
How to Meet Other Moms
59 Self Care Ideas For Moms
How to Understand Mom Guilt
11 Tips for Working Moms
Mom Burnout: Reasons, Symptoms and Treatments
Mother and Son Tattoos: 40 Design Ideas
Can You Get a Tattoo While Breastfeeding?
When is National Daughter's Day 2022 (and 2023)?
11 Beautiful Foot Tattoos for Women
27 Ideas for Female Deep and Meaningful Tattoos
16 Classy Female Neck Tattoos