There's something undeniable about the bond between mother and son. What better way to mark this lifelong tie, or to express your gratitude and love, than with matching mother and son tattoos?
Maybe something fun and lighthearted feels like a good fit, such as your childhood superhero.
Or maybe you're looking for something a little more meaningful, like getting each other's fingerprint patterns tattooed.
Still looking for ideas? The following list will help you have a design in mind before you make a booking with your favorite tattoo studio.
In this article: 📝

Fun mother-son tattoos

Meaningful mother-son tattoo symbols

The best matching tattoos for mother and son

Other great tattoo ideas for mother and son
Fun mother-son tattoos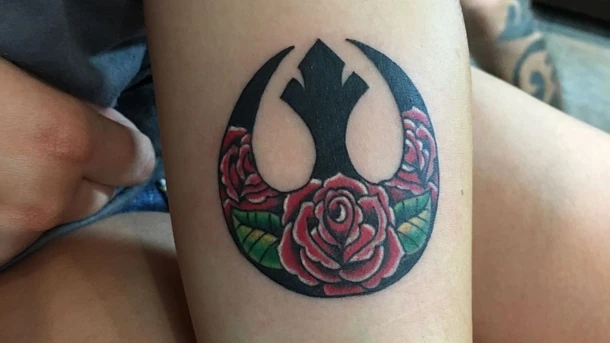 1. Childhood heroes
Which superhero was a childhood favorite? Batman? Spiderman? Captain America? Or maybe it was a character from Star Wars or The Lord of the Rings? Why not honor this long-loved hero in a tattoo?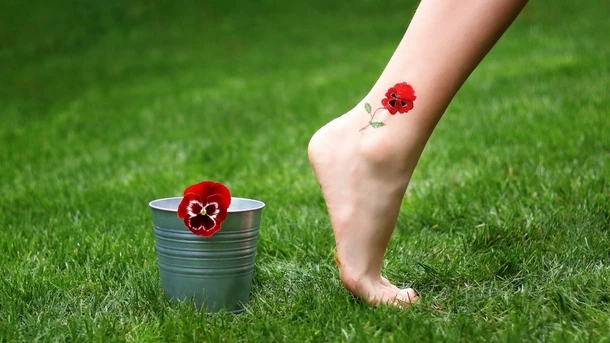 2. Flower power
Is there a flower you both love? These designs don't need to match. As long as you both have the same flower somewhere in the final design, you'll still think of each other every time you see it.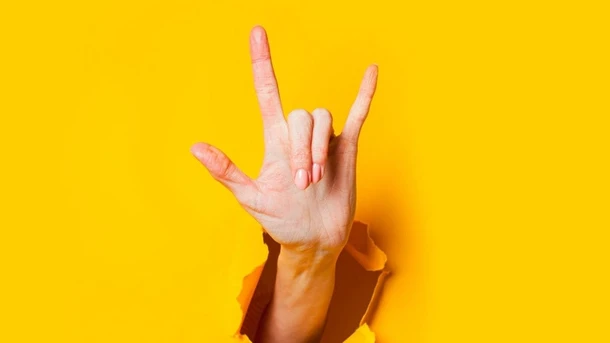 3. Rock on
Which rock band had you two turning up the volume and dancing around the living room? The Rolling Stones? Pink Floyd? Nirvana? Tattoo the sign of the horns on the inside of your wrist to celebrate your shared love for a good ol' rock 'n roll guitar riff.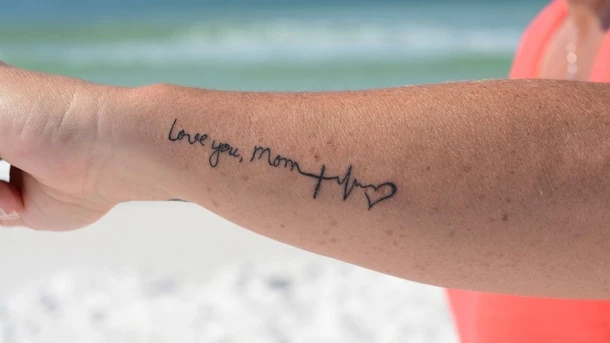 4. Connected heartbeats
This one's a bit more sentimental, but it can look very slick if it's done right. Tattoo a heartbeat graph along your arms so that, if you sit side by side, they connect.
Meaningful mother-son tattoo symbols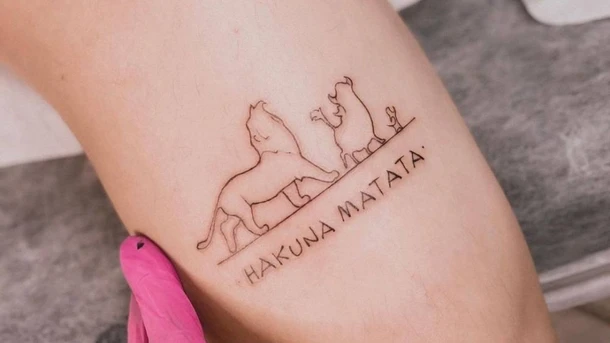 5. Hakuna matata
You might remember "hakuna matata" as the song from The Lion King. "It means no worries for the rest of your days!" sang Timon and Pumbaa. Did you know that there's also a symbol for this phrase? It looks a bit like a treble clef combined with an infinity symbol and is perfect for mother-son teams who loved this Disney classic.
6. Celebrate your uniqueness
Ask your tattoo artist to take an impression of your fingerprints and get the other's tattooed somewhere that feels right. Of course, this one is particularly symbolic since our fingerprints are formed in the womb.
7. Breast cancer awareness
It's the pink ribbon that marks breast cancer awareness. If this is a cause that's close to your hearts, it could make for a powerful and meaningful tattoo.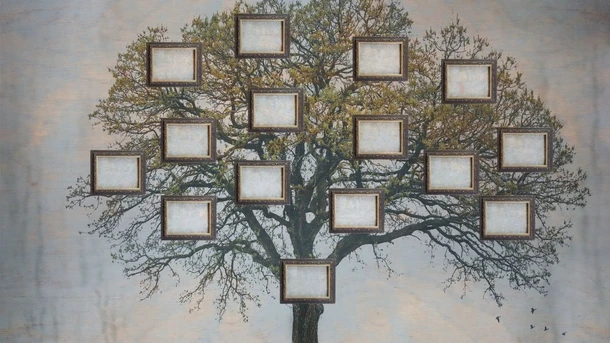 8. Family tree
Work with a tattoo artist to create a design for your family lineage. This design could be quite literal, and look like a traditional family tree, or it could be quite abstract, something only the two of you understand the symbolism behind. Be creative.
The best matching tattoos for mother and son
9. Honor your heritage
Where does your family heritage lie? Is it African, Celtic, Hispanic, or Nordic? Look into your lineage and see whether there are any symbols that feel right for you to share.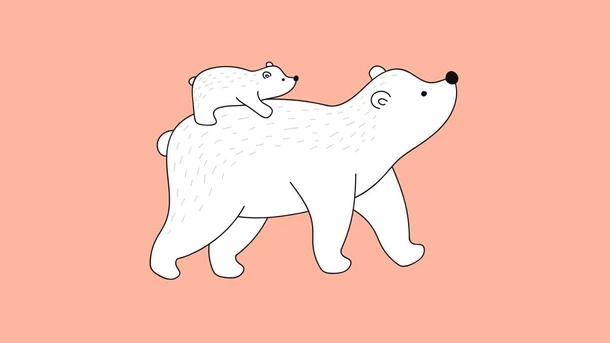 10. Mama bear and her cub
Bears are known for being incredibly protective over their cubs. If there's something in this dynamic that resonates with you two, or bears remind you of the adventurous summers you spent camping together, why not opt for matching mama bear and baby cub tattoos?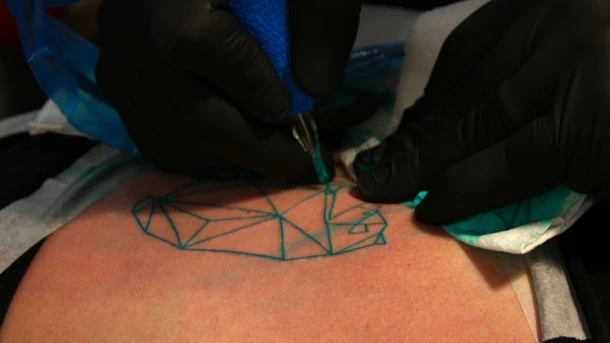 11. Geometry and realism
Pick a design that resonates with you, maybe an animal you both feel an affinity for, and divide it down the middle. Make one half hyperrealistic and the other geometric and abstract for a set of tattoos that both match and don't match.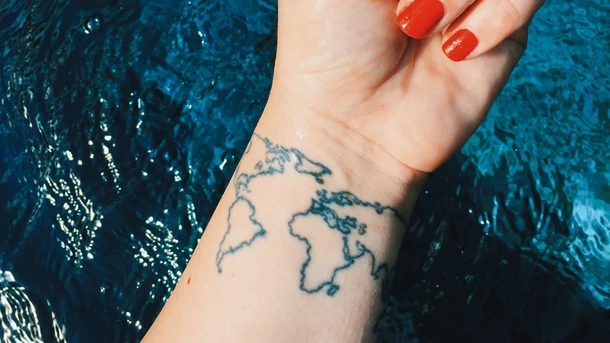 12. Around the world
Celebrate your shared love for travel with matching maps of the world, or maybe a plane, a train, a boat, or a bicycle.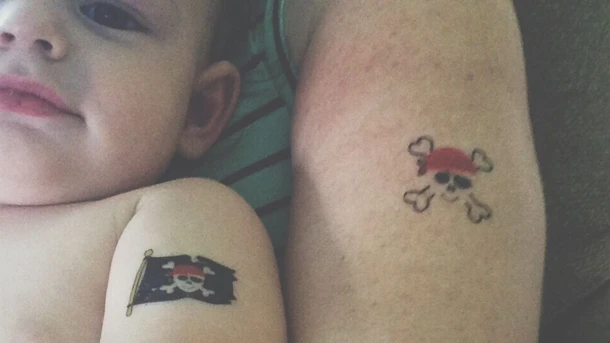 Other great tattoo ideas for mother and son
Favorite phrase? Split it in two: To infinity… And beyond!

A declaration of love: "I love you, mama" and "I love you more".

Solid and outline: One of you gets a filled-in rose, and the other gets the outline.

An infinite love: A simple, sleek infinity sign demonstrates your connection.

Half a heart: One half on one of you, and one half on the other, creates a whole.

A love for astrology: Get your zodiac signs tattooed on each other.

Mother of dragons: Nothing like a dragon to show your shared fiery side.

Just a name: Choose an elegant script and get each other's names inked.

Anchors aweigh: Matching anchors prove that you'll always be the other's support.

Day and night: One of you is the moon, the other is the sun (and son!).

In your hand: Write a message in each other's handwriting.

Picture replicated: Get a special photograph replicated as a tattoo.

Mountains, deserts, sea: Tattoo natural phenomena you love in the same style.

Matching molecules: Family is a powerful kind of chemistry.

Free as a bird: Birds live in flocks, but they also have their freedom.

Find your way home: Compasses and coordinates help us orientate ourselves.

Remember your roots: Design detailed trees with established root systems.

Pinky promise: Pinky promise hands symbolize the connection you'll always share.

Hearts abound: A simple heart says it all.

Chip off the old pot: Mrs. Potts and her teacup son Chip from Beauty and the Beast.

Bullseye: An arrow, accurately shot, always hits its mark.

Doodle: Recreate a childhood drawing as a fun memento.

Olive branch: Forever a symbol of peace.

Roman numerals: Mark a special date in bold, classic Roman numerals.

Black sheep: It's good to be different.

Pick a pet: Remember a favorite childhood animal in a shared tattoo.

Piece of cake: There's nothing like mama's baking!

Gone fishing: Remember those childhood fishing trips? Tattoo a line and hook.
At the end of the day, what matters is that your mother-son tattoo means something to both of you. That it makes you laugh, pulls on your heartstrings, and helps you remember each other.
Happy inking!
💡 More from The 411:
30 Irresistible Shoulder Tattoos for Women
What is a Womb Tattoo?
How to Be A Good Mother: 9 Top Tips
Can You Get a Tattoo While Pregnant?
10 Wine-Free Ways to Practice Self-Care as a New Mom
13 Pieces of Advice That New Moms Need to Hear
38 Inspiring & Honest Single Mom Quotes
23 Beautiful Mother and Son Quotes
Mom Groups: What to Know
10 Life-Changing Mom Hacks From Peanut Mamas
How to Find Mom Friends in Your Area
How to Meet Other Moms
59 Self Care Ideas For Moms
How to Understand Mom Guilt
11 Tips for Working Moms
11 Beautiful Foot Tattoos for Women
Mom Burnout: Reasons, Symptoms and Treatments
Mother and Daughter Tattoos: 42 Design Ideas
Can You Get a Tattoo While Breastfeeding?
16 Classy Female Neck Tattoos