Here's another great question to add to the list of "things you never thought you'd have to ask before you got pregnant": How are you supposed to know the difference between your mucus plug vs. discharge?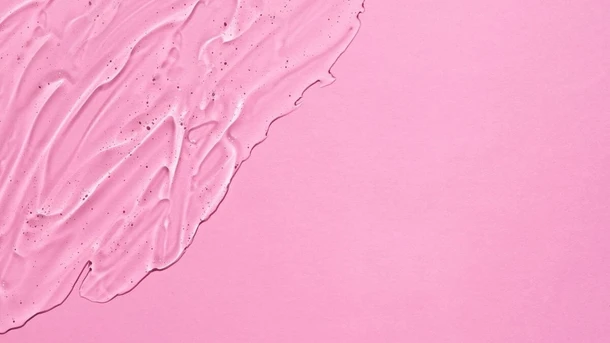 The question is more common than you might think, especially as a lot of women have an increased amount of vaginal discharge during pregnancy, which can be confusing in itself.
Plus, it's an important question to ask, because if it is your mucus plug, it can be a sign that labor (and finally meeting your baby!) isn't far off.
So nothing's off-limits here. Let's get up close and personal and learn the difference between mucus plug and discharge.
In this article: 📝

What is a mucus plug?

When do you lose your mucus plug during pregnancy?

The difference between the mucus plug and discharge

Can you lose your mucus plug slowly?
What is a mucus plug?
The mucus plug is like a stopper that forms in your cervix during early pregnancy to keep your little one safe from bacteria and viruses.
It's made of sticky "cervical secretions" that form a barrier between the top of your vagina and the bottom of your uterus.
And heads up: If you hear someone talking about a "bloody show", this is just another term for losing your mucus plug in late pregnancy.
When do you lose your mucus plug during pregnancy?
You lose your mucus plug when your cervix starts to efface (thin) and dilate (open), which is the reason that it often comes out in very early labor.
But before you get too excited, there's a caveat.
Although some mamas-to-be lose their mucus plug a day or two before they have their babies, it's also normal to lose it and then still have to wait a few more weeks before the big day.
Sometimes, you can also lose your mucus plug after something has been poking around at your cervix, so it's not uncommon to see it after an internal exam, or even after sex, towards the end of pregnancy (after 37 weeks).
If you do lose your mucus plug after an exam, or if you lose it before 37 weeks, it's a good idea to call your doctor.
This is because it can be a sign that you're about to go into labor and, as uncomfortable as the third trimester can be, you'd probably prefer it if your little one stayed in there for a couple more weeks.
How do I know if I lost my mucus plug?
You'll know that you've lost your mucus plug if you see it (either in your underwear or on toilet paper) or if your healthcare practitioner does a cervical exam and tells you that it's gone.
The difference between the mucus plug and discharge
This is where it gets a little bit tricky.
The thing is, some women never notice that they've lost their mucus plug.
It can fall out in one piece, but it can also appear as excess discharge over a couple of days.
If you lose your mucus plug in one piece, it's going to be:
About four to five cm (two inches) long.

About one to two tablespoons in volume.

Sticky, stringy, and a bit like jelly.

Can you lose your mucus plug slowly?
Does discharge increase before losing the mucus plug?
It's difficult to say for sure.
But, if you're noticing more vaginal discharge than normal, it might actually be the mucus plug dissolving. In this case, it'll look like:
More discharge than you're used to.

Sticky, stringy, or a bit more jelly-like than what you'd normally see.

Clear, pink, or streaked with a little red or brown blood (in comparison to normal, white-ish vaginal discharge).
Does the mucus plug look like ovulation discharge? Kind of.
The mucus plug might look a little bit like the discharge you see around ovulation (also known as egg white cervical mucus, because it looks like – you guessed it – raw egg whites), but it will probably be stickier and not as stretchy.
The mucus plug should never be smelly or green in color. This can be a sign of an infection that needs to be checked out by your doctor.
And while it's normal to see a little bit of blood in the mucus (because some of the small blood vessels in your cervix can break when it comes away), it should never be a lot of red blood.
This can be a sign of a serious problem like a placental abruption, which also needs immediate medical care.
Hang in there, mama. There's not long to go now!
💡 More from The 411:
Yellow Discharge During Pregnancy: Key Info
What is Leukorrhea in Pregnancy?
Mucus Plug: All the Key Info
Cervical Mucus in Early Pregnancy: Key Info
Watery Discharge: Should I Be Worried?