My transition to motherhood was about as smooth as gravel, and that's putting it lightly.
The overwhelming anxiety began during my first pregnancy, where I had an incompetent cervix that doctors believed would lead to preterm birth.
I was confused, scared, isolated, and then put on bed rest for six weeks.
In that time, my mind became my own worst enemy.
My Experience With Postpartum Depression
I first noticed racing thoughts that made it nearly impossible to sleep.
I was obsessing about the worst-case scenarios, oftentimes violent in nature.
I was alarmed by the intrusive thoughts I was experiencing and tried to hide my symptoms, but they continued and worsened after childbirth.
My biggest fear was people thinking I was a threat to my baby, so I avoided speaking out for some time, choosing to battle everything alone.
After months and months of suffering in silence while raising my son, I visited a doctor and was diagnosed with postpartum depression, anxiety, and OCD (triple threat, huh?).
It was somewhat a relief to finally have a diagnosis.
It was then that I decided medication and therapy would be the best treatment option.
It took time but gradually I started feeling more like myself.
I made self-care a priority every single day and joined maternal mental health support groups on Peanut.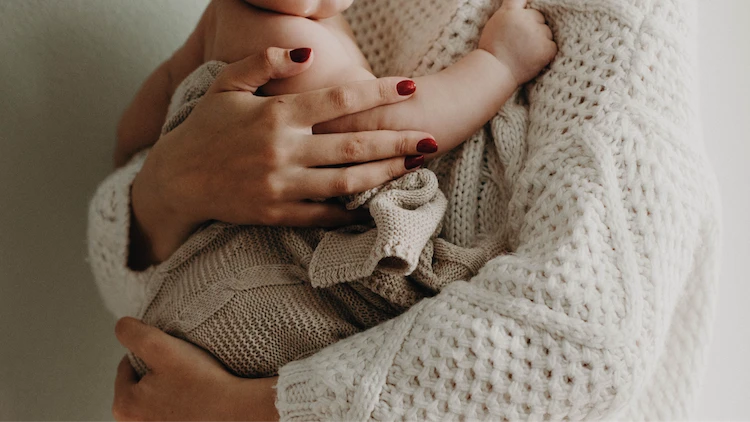 Fighting the Stigma
Since my diagnosis, I've gone on to manage really well, and I now look back on that time and feel blessed.
Yes, blessed.
As strange as it sounds, I'm grateful to have experienced such despair and hopelessness that not only allowed me to understand other people's perspectives but fuelled my fire for maternal mental health advocacy.
It has truly changed my life for the better.
Maternal mental health is so often overlooked and trivialized, leaving many mothers too ashamed to seek help.
In the past when I shared my struggle, people in my life have said things like "suck it up, motherhood is hard for everyone!" and "well, it's not about you it's about your baby now", which made me realize I had to share my story to normalize these conversations.
I don't want anyone to ever feel the way I did, so I've never felt more passionate to fight the stigma around mental illness.
I feel lucky to have survived, and even more so to have found meaning through my struggles.
Now I finally have more good days than bad days and I'm starting to feel like me again, thanks to regular therapy, medication, and the valuable support and community I have discovered on Peanut, where I can speak openly about my experiences and connect with other women who have gone through the exact same thing.
Postpartum depression and anxiety are more common than you think.
If you're experiencing irritability, intrusive thoughts, insomnia, sadness, rage, or anything that feel isn't 'normal' for you, please speak out.
No one deserves to feel ashamed and alone.
You might be interested in:
Your Guide to Postpartum Swelling
11 Postpartum Sex Tips From Real Moms
Postpartum Bleeding: What's Normal and What's Not
25 Postpartum Essentials to Know About
A Guide to the Postpartum Recovery Process
A Guide to Helpful Postnatal Vitamins
All About Postpartum Psychosis
How to Deal With Postpartum Gas
A Guide to the Best Types of Postpartum Massage
Postpartum Exercise Tips
An Intro to Postpartum Yoga
What are the Possible Postpartum Complications?
How to Manage Postpartum Hypertension
What's Causing My Postpartum Headache?
What are the Pregnant Blues?
What are the Best Postpartum Pads?