Infertility affects millions of people worldwide — regardless of age, race, gender, or economic status — and yet we still don't talk about it nearly enough. That's why the National Infertility Association (RESOLVE created National Infertility Awareness Week (NIAW), to raise awareness, decrease stigma, and advocate for policy change.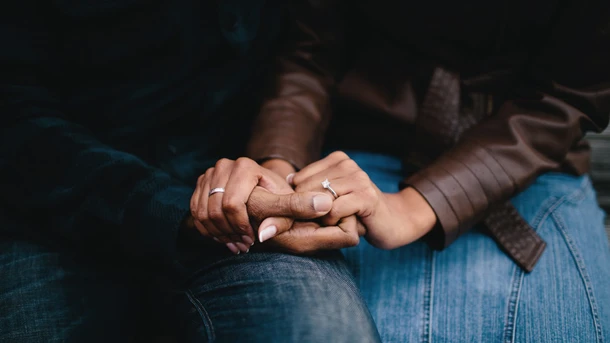 Real talk: infertility can be psychologically devastating and cause serious distress within relationships. The stigma surrounding it only makes matters worse, further isolating those struggling and shutting the door on conversations that need to be had.
What's more — and yes we're writing this in the third decade of the 21st century — discussions around infertility are still steeped in gender bias. While blanket assumptions too often blame women for struggling to get pregnant, the reality is that complications can arise from either or both sides, or an indeterminate cause.
Mix in a delightful bit of ageism ("maybe you waited too long because of your career?") and infertility becomes a deadly cocktail for women's mental health. (If you ever wanted extra proof of this, look no further than the use of damaging terminology like geriatric pregnancy.)
National Infertility Awareness Week is a massive leap in the direction of changing the conversation we have around infertility. It's open, it's honest, and it's about damn time.
Curious to know more? Here are the details:
In this article 📝

When is National Infertility Awareness Week?

Why is National Infertility Awareness Week so important?

Infertility Awareness FAQ
When is National Infertility Awareness Week?
NIAW 2021 runs from April 18 to April 24.
Future NIAW dates are as follows:
2022: April 24 to April 30
2023: April 23 to April 29
2024: April 21 to April 27
2025: April 20 to April 26
Why is National Infertility Awareness Week so important?
Infertility is stigmatized. The tragedy however is that even with stats showing how prevalent it is, infertility is still shrouded in taboos. National Infertility Awareness Week aims to kickstart conversations for those wishing to talk about their own experiences. In this way, NIAW builds awareness so that both the public and lawmakers become mindful of infertility and its effects.
Infertility is not the end of the road. Treatments like IVF exist. By raising awareness among policymakers, NIAW calls for changes such as including fertility treatments in insurance coverage.
Infertility can be a source of grief. For many, infertility can leave you grieving for a future that doesn't happen as planned. Connecting to those who have suffered similar loss can be a vital step in healing.
Infertility Awareness FAQ
What is the ribbon color for infertility?
Orange. Why orange? It's a color of wellness, compassion, and warmth. As RESOLVE tells us themselves, "Studies show that orange can create a heightened sense of activity, increased socialization, boost in aspiration, contentment, assurance, confidence, and understanding."
Is there an Infertility Awareness Month?
Yes! It's global! And it's in June.
What is World Fertility Day?
There is. Hosted by IVFBabble, World Fertility Day is on November 2nd.
Join the movement and be part of changing the conversation. There are various ways you can get involved. Share your story on Peanut. Host a virtual DIY Walk. Donate what you can. And, of course, #WearOrange.
"Empowering you and changing the conversation"—that's the vision of NIAW. If you or anyone you know is struggling with infertility and its effects, there's hope. Talk to women who understand on Peanut, help decrease the stigma, and lift some of the burden of suffering alone.
💡 Read next:
What National Infertility Awareness Week Means to Me
75 Infertility Quotes That Will Help You Feel Not Alone