If you love a unique baby name or are into your history, Norse baby names are a great place to start. While we usually associate the term 'Norse' with Vikings, it generally means Norwegian or Scandinavian people, particularly in ancient times.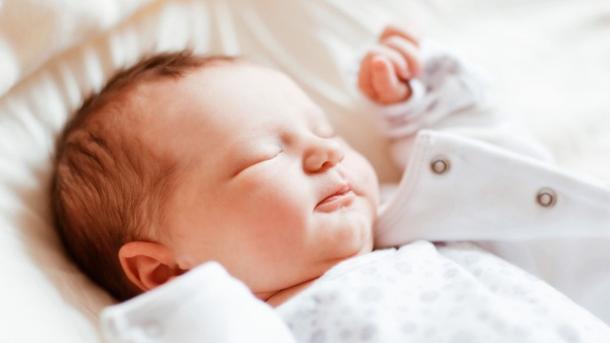 Nonetheless, the Viking reference does give rise to some pretty badass Nordic names. With imagery of warriors, mythical creatures, and religious connotations, these old Norse names will make your little boy or girl stand out.
In this article: 📝

What are good Viking names?

What is the name for a female Viking?

What is a badass name for a girl?

What is the rarest baby name?

And just for fun…

Find the ultimate baby Viking name on Peanut
What are good Viking names?
The Vikings were around between the 8th and 11th century, and chose their names based on the gods or mythical animals. Some even had 'bynames', which could mean 'son or daughter of', or some even refer to personal qualities and possessions, such as Asgot with the Mighty Sword.
As Viking men travelled more often than women, we're more likely to see Norse baby boy names, such as:
Arne – 'eagle'
Harald – 'lord and ruler'
Bjorn – 'bear'
Torsten – 'Thor and stone'
Leif – 'descendant'
Erik – 'absolute ruler.'
What is the name for a female Viking?
As with many other cultures, for example, with Japanese baby names, old Norse names tend to give boys more powerful, warrior-like characteristics. Norse baby girl names, meanwhile, follow the classic diminutive pattern of small and timid characteristics, such as:
Aelfsi – 'one who is like an elf or nymph'
Tove – 'dove'
Sif – 'wife and bride'
Helga – 'sacred'
Estrid – 'god and beautiful.'
However, just like Celtic baby names, there are a few female Viking baby names for the aspiring warrior princess.
What is a badass name for a girl?
If you can picture your little girl killing it on the football field or leading the boardroom, you'll want to give her one of the bravest Viking baby names. Try one of these for a beautiful, heroic moniker:
Hilda
This derivative of Brunhild relates to the Visigothic legend, and literally means 'fighter.'

Birget
A variant of the Westernized Bridget, this means a 'protecting woman.'

Diss
Perfect for little ones with a lot of character, Diss means 'one who is spirited.'

Gerrie
A versatile name that can be lengthened to Geraldine, in Norse this means 'the one who rules with the mighty spear.'

Turid
Keep one eye on the weather on the night of your baby's birth. If it's a thunderstorm, you may want to consider naming her Turid – which means 'the master of natural thunder.'

Olaug
If you've already got little ones renowned for tearing up the house, this epithet could be perfect for your next baby girl! Olaug means 'the destroyer' – great for kids who love to draw on the walls.
What is the rarest baby name?
If you're looking for something of a rarer Scandinavian baby name, be prepared to have trouble with the spelling! Many old Norse baby names use diacritics (accents or punctuation marks above letters), so be mindful of this, too. You can choose names such as:
Boys
Askild – 'the gods' helmet'
Jarl – 'noble man'
Narve – 'enclosed.'
Girls
Dagny – 'a new day'
Sigrun – 'close friend'
Odine – 'wild and eager.'
And just for fun…
If you've not found your perfect Viking baby name just yet, have a scroll through our list of top Norse names for your newborn.
Aina
Anders
Anitra
Ari
Aristide
Beret
Bergen
Bergin
Berit
Bjarne
Bo
Boden
Bodie
Bodin
Boe
Booth
Carlson
Carr
Crosbie
Crosby
Dag
Denby
Denmark
Denney
Dennie
Denny
Eilert
Einar
Eino
Ericson
Erikson
Eula
Fenris
Fraya
Frey
Freya
Garald
Garold
Garth
Gudrun
Guss
Gustav
Haakon
Hagan
Hakan
Hallie
Hans
Haroldo
Heraldo
Herold
Inga
Ingeborg
Ingemar
Inger
Ingmar
Ingo
Ingrid
Ivar
Iver
Jansen
Janson
Jens
Jensen
Joran
Jorey
Jorn
Joron
Jurgen
Kareena
Karlson
Karmen
Karyna
Keerstin
Ker
Kerr
Kersten
Khristopher
Kiersten
Kierstin
Kierstynn
Kirsten
Kirstine
Kirstynn
Kristopher
Kristophor
Kristyn
Krystof
Krystyna
Krzysztof
Kyrstin
Lambert
Larson
Latham
Lidwina
Lief
Linea
Linnae
Linnaea
Linnea
Lynea
Lynnea
Mea
Meya
Mia
Nels
Norell
Norna
Olga
Olia
Orsola
Osman
Osmin
Osmund
Rafe
Rayna
Rayne
Raynee
Rolf
Signa
Signe
Silia
Siri
Siriana
Solveig
Stefan
Steffen
Sula
Thora
Thordis
Treena
Trina
Trine
Trinette
Tyrell
Ulrika
Ursa
Ursala
Ursula
Valkyrie
Vivica
Waddell
Wayde
Find the ultimate baby Viking name on Peanut
To discuss even more weird and wonderful baby names with other mamas, why not join Peanut?.
👶 More baby names:
129 Scottish Baby Names
96 Romanian Baby Names for Your Bebelus
200+ Spanish Baby Names for Your Bebé to Be
60 Magnifique French Baby Names
117 Armenian Baby Names and Their Meanings
49 Bellissimi Italian Baby Names
The Best 239 Arabic Baby Names for Little Boys & Girls
50 Welsh Baby Names with Their Meanings
143 Victorian Baby Names with Meanings
500 Scandinavian Baby Names
111 Nigerian Baby Names
88 Dutch Baby Names
98 Lithuanian Baby Names
450+ Magnificent Norwegian Baby Names (With Meanings)
160+ of the Best Traditional European Baby Names
70+ Danish Baby Names and Their Meanings
96 Stunning Ukrainian Baby Names