Retro is in—and there's no way that old fashioned baby names are going to escape the trend.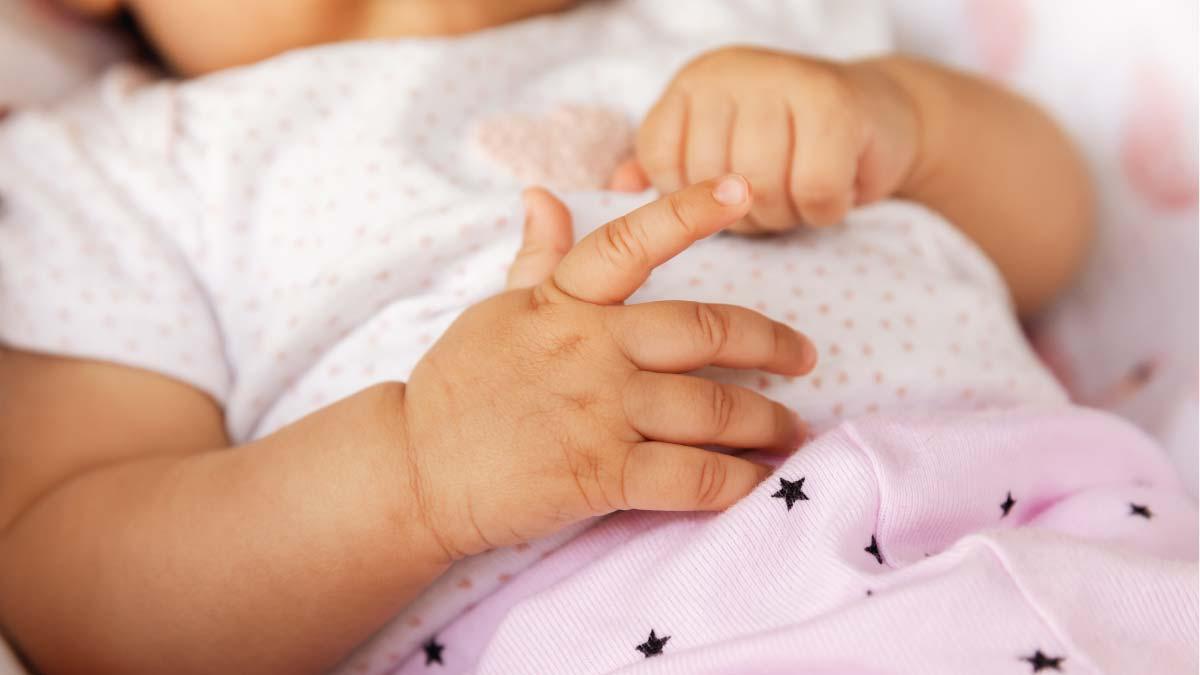 Perhaps we've finally realized that we live in a world where all the best ideas have already been had. Or we've finally admitted that our parents (and grandparents and great-grandparents) were right.
Whatever the reason, the old is new—and old fashioned baby names are seriously cool.
The best part? Your baby's name is unlikely to go out of style. (Seriously, if you're wondering what names were popular in the 1700's? you can rest assured that the name you pick has some staying power.)
The worst part? There are just so many great old timey monikers to choose from… But we're here to help, so we've whittled it down to our top 50 old fashioned baby names.
50 old fashioned names
Before we dive in, it's important to note that while we've separated these out into old fashioned girl names and old fashioned boy names for ease, don't let this hamper your decision in any way. If you like a name for your baby, then that's the name your baby should have.
Old fashioned girl names
These old fashioned baby girl names are très chic. Each one is every bit as enchanting as the next—and will show you firsthand why going vintage is best.
Beatrix: The name Beatrix likely derived from the Latin Viatrix, meaning traveler. What better way to send your little one off on life's adventures? In addition, your baby would share their name with the inimitable children's book author, Beatrix Potter.
Clara: Here's a name that doesn't mess about. With its Latin origin (from Clarus), it means bright and—you'd better sit down for this one—famous. Well, there you have it, folks. A star is born.
Florence: Florence oozes positivity and promise. With its Latin origin, it means flourishing. What a gift to give your little peanut. And, of course, they'll be born with their own soundtrack— supplied by English Indie Rock band Florence and the Machine, of course.
Mabel: So, this name has about one of the most perfect meanings around: lovable and dear. You can be guaranteed that this will be the ideal fit for your adorable baby-to-be.
Olivette: If you've been leaning toward the name Olivia, why not give it more of a classic twist with the twinkling sound of Olivette? Meaning olive tree, this sweet name is individual and memorable. We love it.
And then there are these stylish old school baby girl names too:
Adelaide
Alice
Bernadette
Betsy
Cordelia
Emma
Esther
Eula
Fern
Geraldine
Hilda
Maude
Nancy
Nellie
Pearl
Penelope
Ruth
Scarlet
Shirley
Virginia
Old fashioned boy names
What are some unique male names? Well, to answer that question, we have to go to where all unique things come from in the 21st century: the past. Some of these old names for boys are making a serious comeback—and with good reason. Somehow, they seem to work as well for babies as they do adults, providing the best mixture of cuteness and old-world charm.
Here are some of our favorite old fashioned boys names:
Archie: Made popular by everything from a famous comic to a tiny royal, the name Archie works on its own or as the abbreviation for the ever-delightful Archibald. And its origin is quite something too. This proud name means genuine and brave.
Everett: This fancy name is steeped in sophistication. What's more, it means strong as a boar. You're set to have a mighty munchkin on your hands. As old fashioned names go, this one is making quite a comeback, becoming more and more popular with parents of the 21st century.
Henry: The perfect name for the little person who is about to burst into your home and (let's face it) rule the roost, Henry aptly means home ruler. One of the more pertinent of the old fashioned baby names, perhaps?
Leonard: From the old German, the name Leonard is packed with a powerful punch. It means lion strength. Whoah. A great choice of old fashioned baby names for cat lovers—and anyone who can appreciate the cute factor in a little person called Leo or Lenny.
Orlando: Guess what this gorgeous name means? None other than famous throughout the land. If you decide on this sweet option, your little one would of course be in good company: Orlando Bloom, for one. (And for any fans of Shakespeare and/or Virginia Woolf, this name is naturally a hit.)
Here are some bonus old school baby boy names we love:
Albert
Amos
August
Chester
Clark
Frank
George
Humphrey
Josiah
Levi
Louis
Milton
Nelson
Orville
Presley
Spencer
Stanley
Theodore
Walter
Whitman
So, your suspicions have been confirmed: old fashioned names are actually in fashion—and they're the best way to ensure that your little one's name will stand the test of time. Proving their worth across centuries, old fashioned baby names age well and have pretty wonderful meanings.
👶 More baby names:
70 Vintage Baby Girl Names
58 Biblical Baby Names
150 of the Most Cool and Rare Baby Names
138 Unisex Baby Names
57 Gender-Neutral Baby Names
143 Victorian Baby Names with Meanings
111 Nigerian Baby Names
100+ Christmas Baby Names
88 Dutch Baby Names
100+ Baby Names That Mean Peace
86 Baby Names Meaning Sun
50 Baby Names That Mean Fire
218 Beautiful Exotic Baby Name