As a same-sex couple trying to conceive, we had no illusions that this TTC journey would be a typical one. But we were surprised at how isolated we felt.
In June of 2018, my spouse Sami and I began the process that would ultimately lead us to conceiving our first child.
As a same-sex couple, we had no illusions that this process would be a "typical" one.
Nonetheless, we were both surprised by just how awkward, painful, and isolating the journey to getting me pregnant turned out to be.
In this article: 📝

Starting our TTC journey

The next step: fertility treatments

Our friends didn't get it…

Finding our TTC community
Starting our TTC journey
Over the intervening years, the angst started to get to me, and I started a blog.
I wrote about how isolating it feels to need medical assistance to get pregnant.
I wrote about the bitterness, and the guilt over that bitterness, that I felt when people around me conceived easily.
I wrote about the frustration of never seeing stories like mine included in the "family-building" narrative.
It was a relief to express the things that I had held in silence for so long ‒ but it wasn't enough.
What I wanted, and in fact, was connection.
Community.
A sense of belonging.
The next step: fertility treatments
To understand the discomfort experienced by many same-sex couples pursuing pregnancy, we have to take things back well before the first visit with a fertility specialist.
Much like a straight couple dealing with infertility, the journey to a successful conception begins long before it 'begins'…
Sami and I chose to pursue embryo donation, which meant months of legwork ‒ including matching with donors, correcting draft after draft of the donation contract, and a group psychological evaluation, just to name a few.
We filled out so many different agreements and consent forms that we were eventually on a first-name basis with the notary at our bank.
Find friends near you
Over 17M connections made by 3M+ women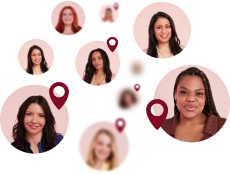 Our friends didn't get it…
For almost exactly two years, embryo donation felt like that was the only thing I could talk about, or even think about.
Months of my straight, fertile friends and family listening to me talk about FETs and SPAs as if I were speaking another language.
The frustration I felt over having to convince dozens of strangers that we deserve to be parents was only compounded by the fact that no one else in my life seemed to have any clue what I was talking about.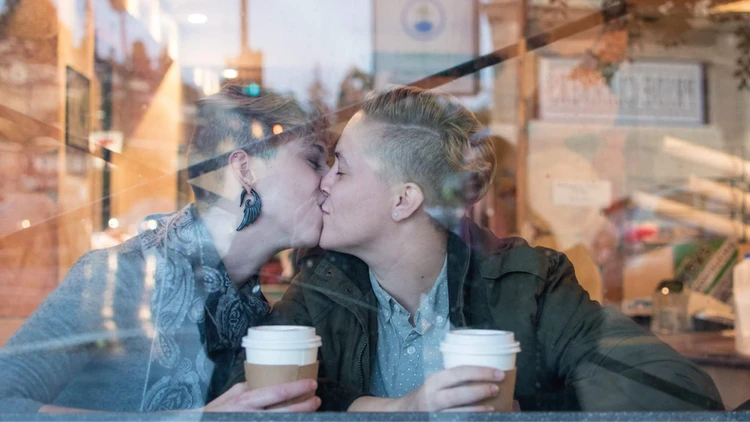 Finding our TTC community
Online spaces have been a major resource for me at basically every stage of our pursuit of parenthood.
At first, I found information on relevant topics via anonymous forums ‒ but eventually, I found that sense of community I was missing through Peanut.
Through the app, we're able to virtually share in other user's anticipation, joy, and heartbreak, all in equal measure.
We can seek advice from folks who "get it" when it feels like no one in our immediate circle has any clue.
It's a way to feel so much less alone in a process that we're told should be private, and shameful ‒ definitely not talked about openly with literal strangers.
But these strangers sincerely seem to want happiness and success for each other ‒ something that is especially significant for Queer or single parents-to-be, whose IRL support systems either don't want or don't know how to be there for them.
When the field is narrowed down to people going through the same experiences as you ‒ people trying to conceive, or experiencing infertility, or in a same-sex relationship ‒ it makes forming a real connection so much easier.
When I talk to people on Peanut who have been through the TTC experience, and have reached that long-pursued goal of parenthood, it gives me hope for what our family will look like in the not-too-distant future.
Looking for your own community for your TTC journey? Join us on Peanut!
Find friends near you
Over 17M connections made by 3M+ women