Groups on Peanut allow you to form meaningful communities with women who live nearby or share mutual interests.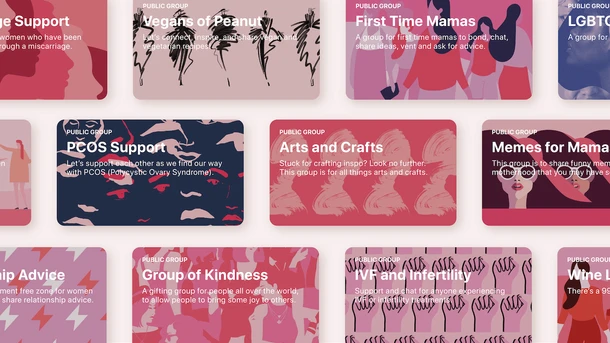 From parenting to pets, gifting to gardening, there's a group for everything on Peanut.
Want to learn how to create your own? We've got you. ⬇️
How to create a group on Peanut
Just head to the Profile tab in the app and tap on My Groups. Here you'll find a button to 'Create' your own (hint: it's in the top right corner!).
Now, it's over to you. Time to think of a catchy name, description, and specify who this group is for. This information helps us understand who we should show your group to. There are three privacy options on Peanut:
👀 Public: Visible to everyone on Peanut and women can join without requesting.
👀 Private: Visible to everyone on Peanut and women can request to join.
👀 Invite Only: Not visible on Peanut and women can join by invitation only.
Once you've added this info, that's it, you're done!
How to grow your group on Peanut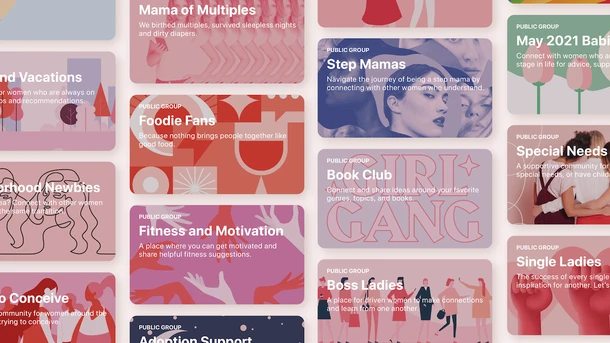 When it comes to boosting your group on Peanut and encouraging other women to join, these tried-and-tested methods always work.
1. Spread the word on social
Sharing your group across your social media channels is a great way to encourage people to join. From Facebook and Twitter to WhatsApp and LinkedIn, we have some handy in-app tools to help you get started. Tap the three dots in the top-right corner of your group, and you'll see a whole host of options to get sharing.
But don't just share your link, share your story! Tell people why you started the group, how it'll be valuable to them, and why they should join. Hey, you could even send your link to influencers or small business that align with your group values to see if they'd be interested in sharing it too.
2. Promote on Peanut
It goes without saying, but posting about your group on Peanut guarantees you new members. When it comes to where on Peanut, try promoting in other groups, group chats, topics, or simply bring it up in conversation with your connections. Once they click through, make sure you've got a great post ready and waiting that explains exactly what your group is for.
3. Keep things busy
No one wants to join an empty group! Keep things engaging and up-to-date by starting a new discussion each day, and always keep a close eye on your notifications and replies. Stuck for ideas? Try asking questions, tagging friends, sharing advice, and making things more interactive through polls, images, videos, and gifs. A viral meme never hurt anyone, either!
4. Links, links, and more links
Another great way of encouraging other women to join is including the link to your group wherever you can. Think: your social media bios, email signature, newsletters, and more. Wherever you think might be useful, place it. You never know who might join!