What do the Peanut app icons mean? Not just an app for new moms, Peanut has a whole library of inclusive icons ‒ here's what they mean.
New to Peanut? Or are you a Peanut veteran but not sure what a certain symbol means?
Don't worry, we've got all the different Peanut app icon and symbol meanings in this comprehensive glossary.
Let's get stuck in.
In this article: 📝

Navigation icons

'Packs' and lifestyle icons
Navigation icons
We'll start with the five icons at the bottom of the Peanut app ‒ our navigation menu.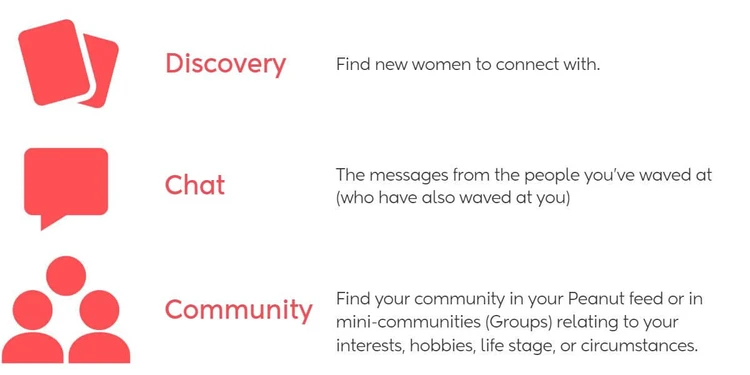 'Packs' and lifestyle icons
When creating your Peanut profile, you can also select lifestyle icons to reflect what's important to you.
Why? Well, letting your personality shine through on your Peanut profile is one of the fastest ways to make meaningful connections.
From your star sign to fitness, spirituality to hobbies, you'll find a whole host of icons to choose from:
Zodiac star signs
If you're all about astrology or you just love the aesthetic, we've given you the option to pick your star sign: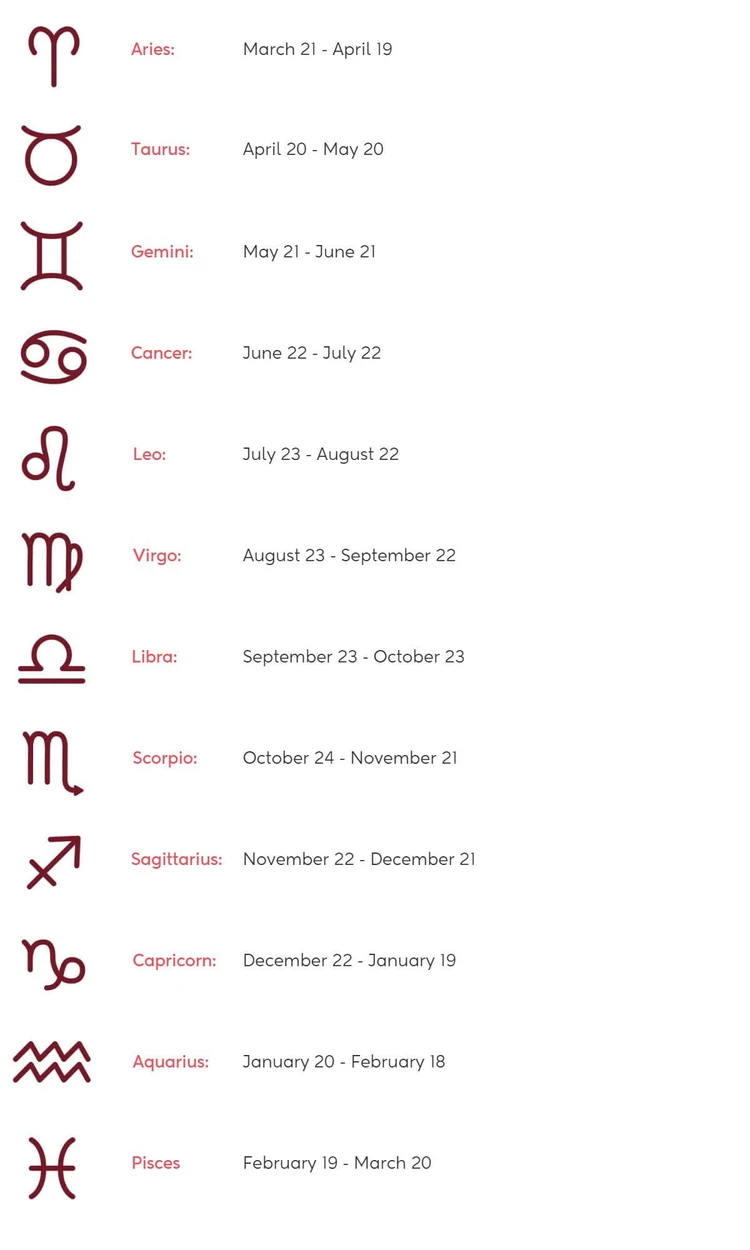 Motherhood
There's no single way to 'do' motherhood.
To help you find your people, we've created some icons for some of the different 'types' of mom: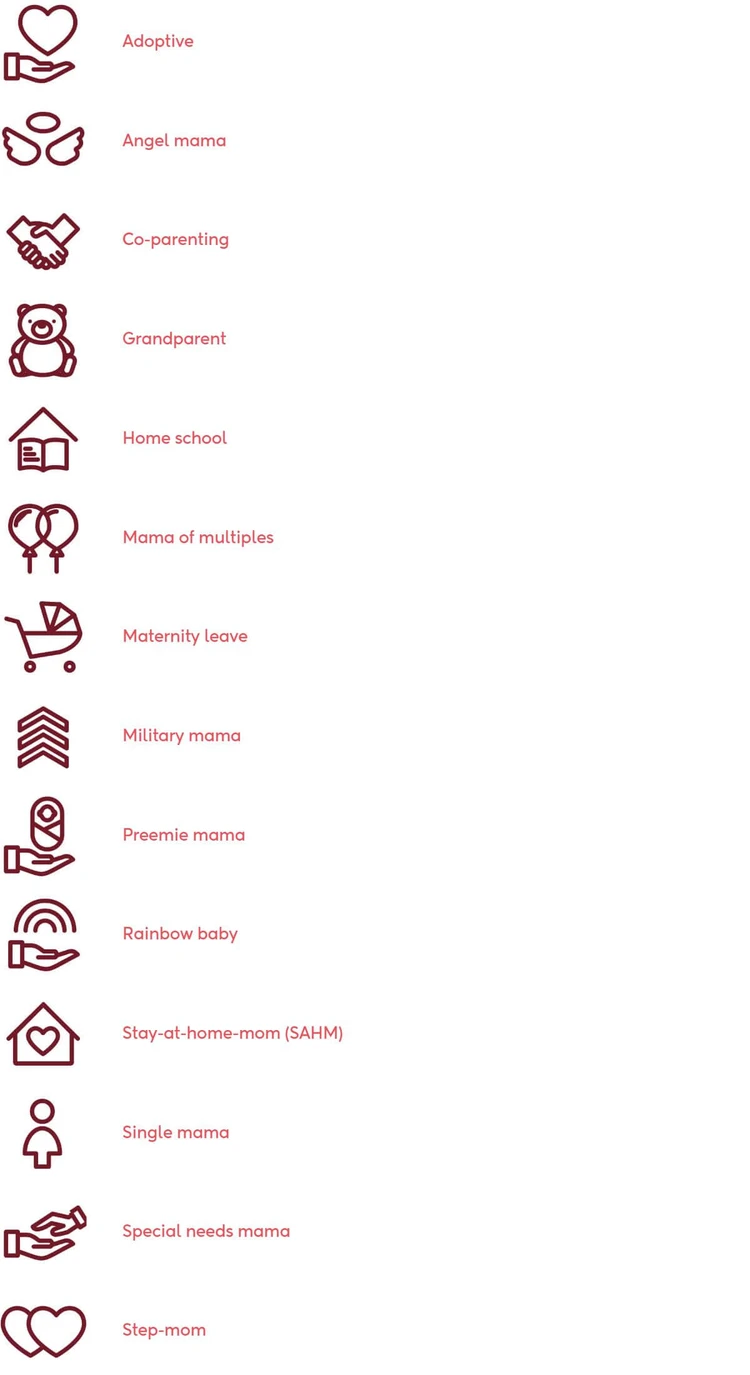 Relationship status and gender identity
Everyone is welcome on Peanut, and the feminine experience spans over more than just one 'type' of woman: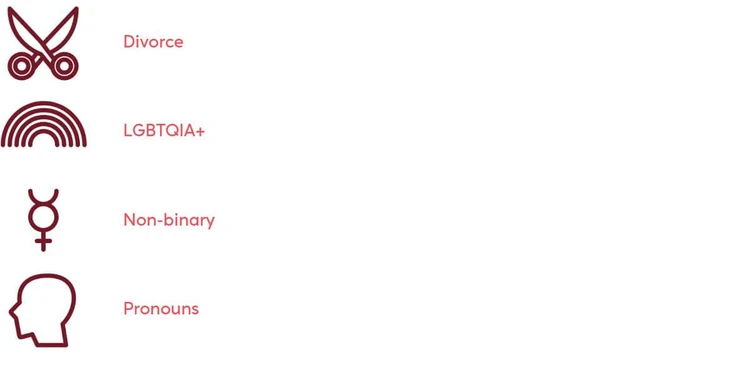 Hobbies
Now the fun part: picking your hobbies!
Match with mamas who have similar hobbies by choosing your favorite past-times.
Anyone up for a playdate?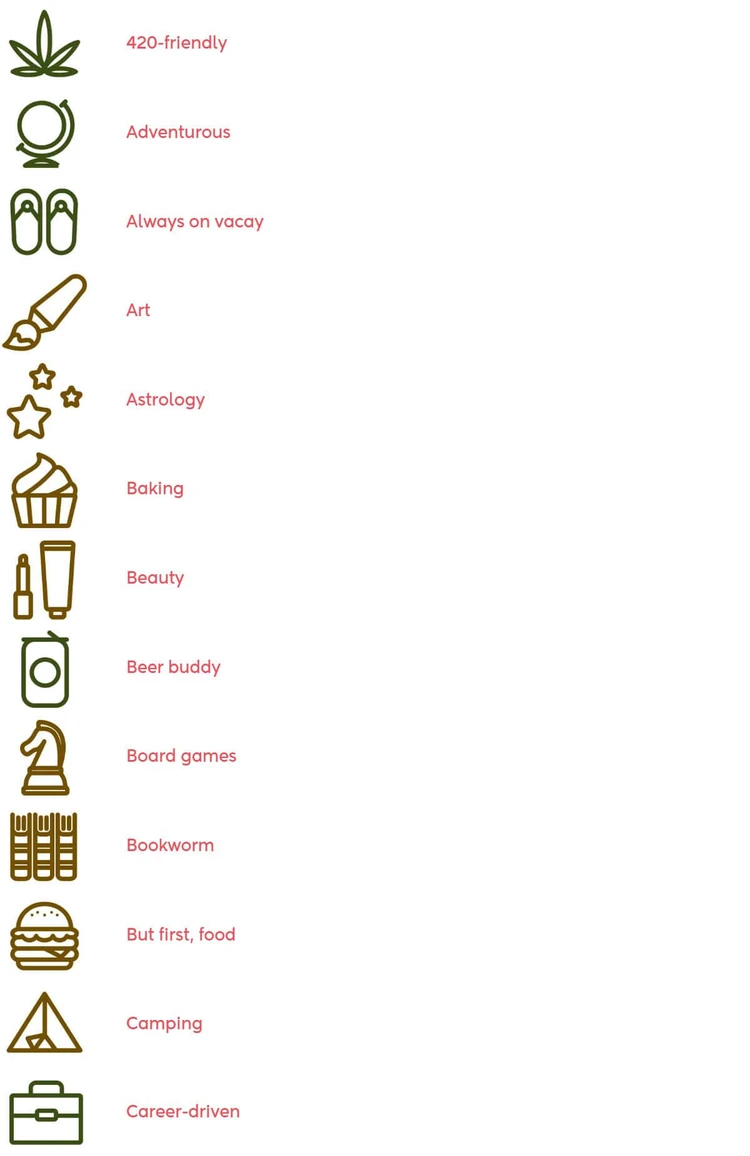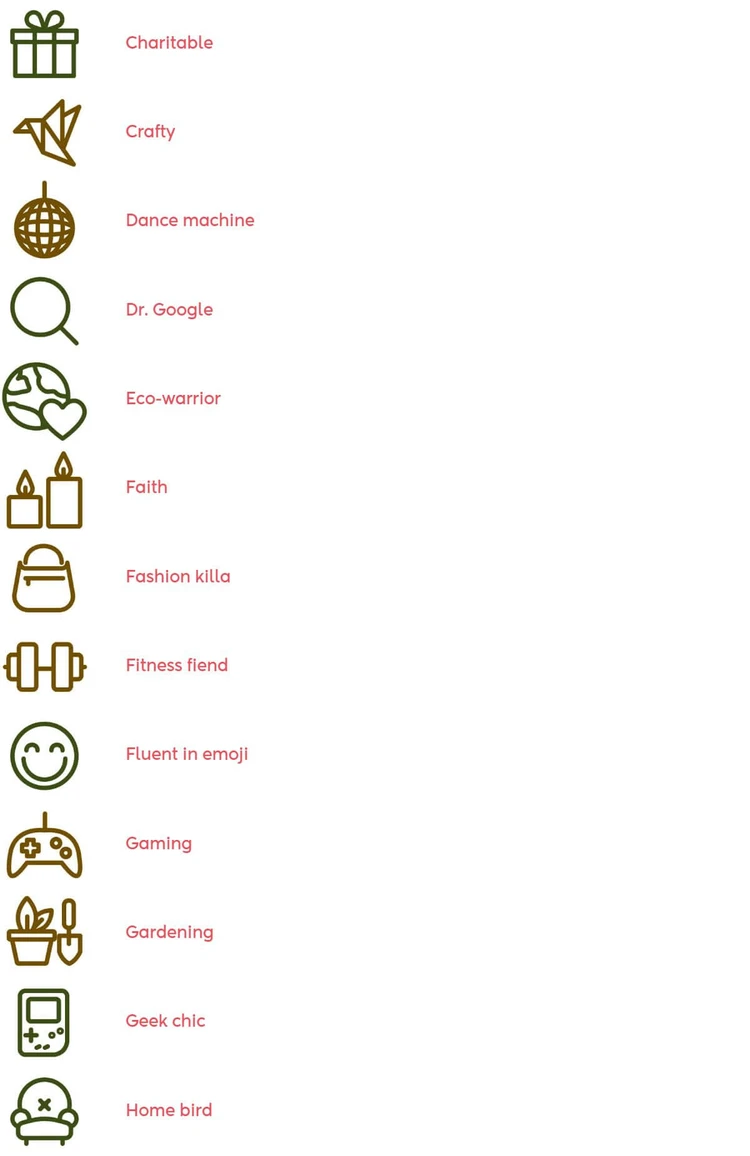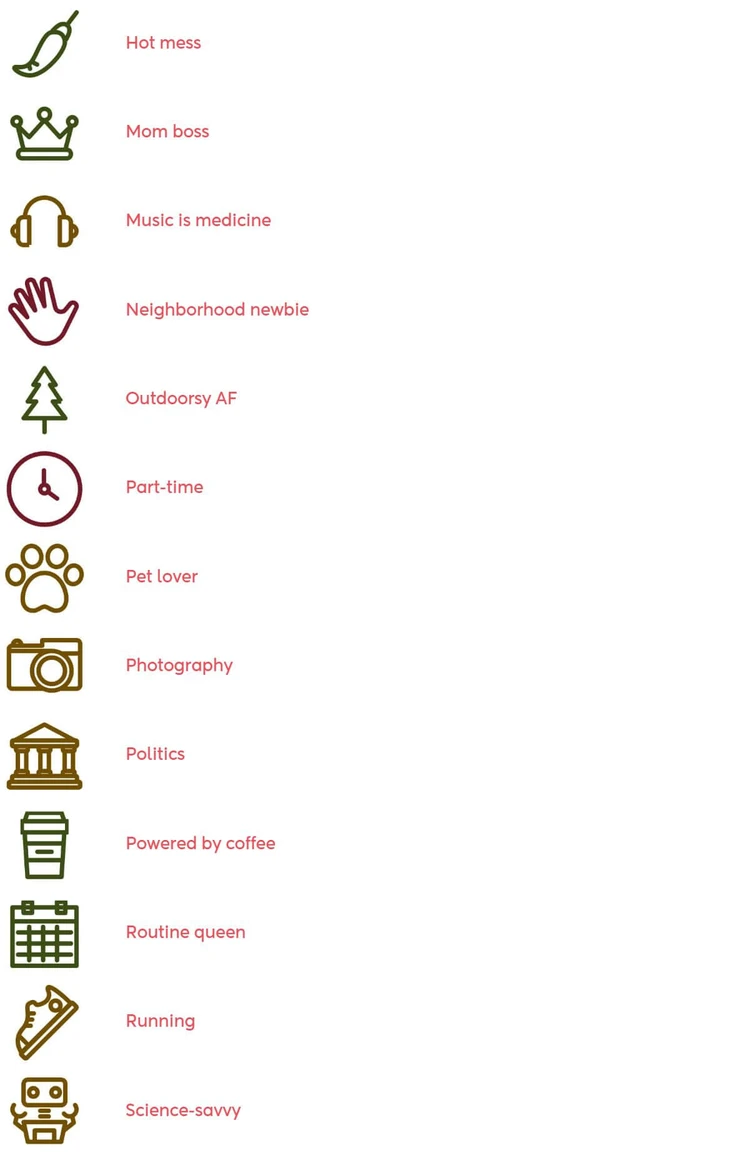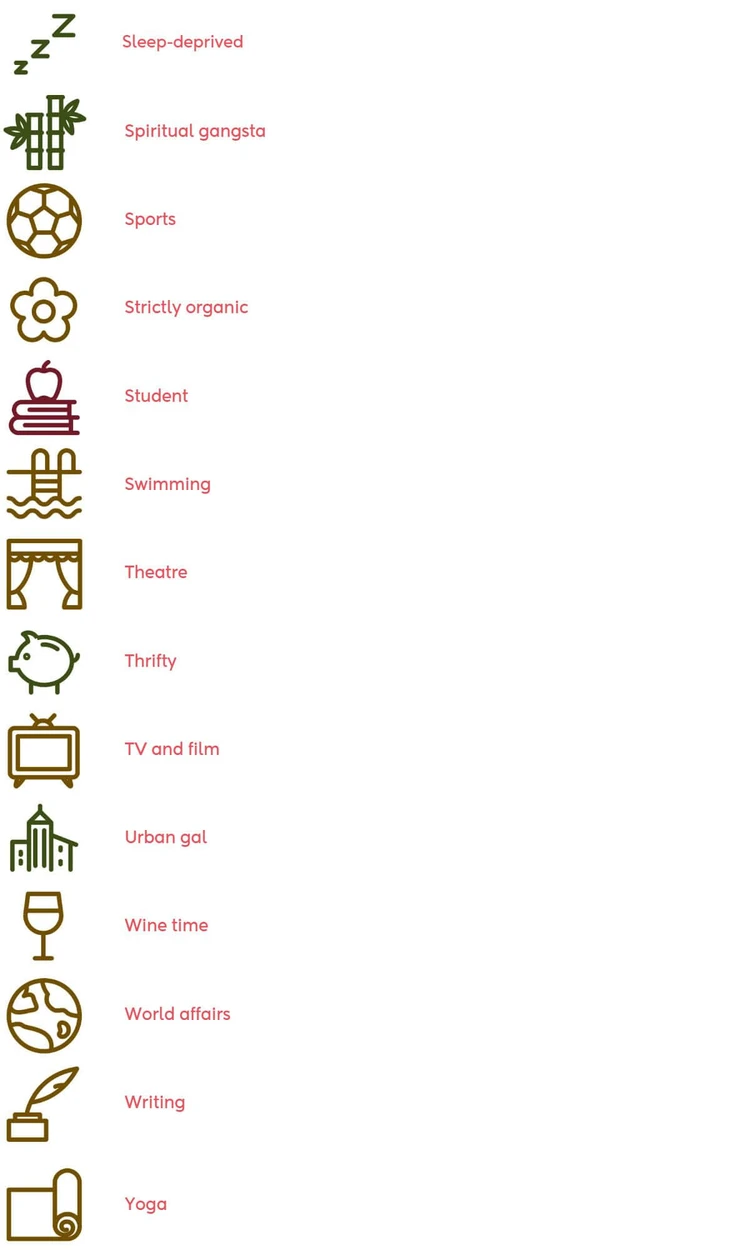 That's it! All our icons and symbols on Peanut, with their explanations in one handy glossary.
Now you're more familiar with our icons, head over to the Peanut app to fill out your profile and make meaningful connections.
Got any suggestions for new icons for us to add? Get in touch and share your thoughts!