As part of our mission to provide a safe space for women around the world, we're excited to share that Peanut is now available in Mexico! 🇲🇽
We've launched in Mexico today to help connect more women who are at a similar stage in life. From fertility, pregnancy and motherhood through to menopause.
What is the Peanut app?
Created for and by women, Peanut is a safe space to meet women nearby and have meaningful conversations across topics from sex and women's health to IVF, pregnancy, first years, midlife and beyond.
With over three million women using the app, you'll find pregnancy groups, support groups for new moms, support groups for single moms, menopause groups, groups for women who are trying to conceive, and more.
Peanut has become a coveted destination for women looking to connect, ask questions and find support.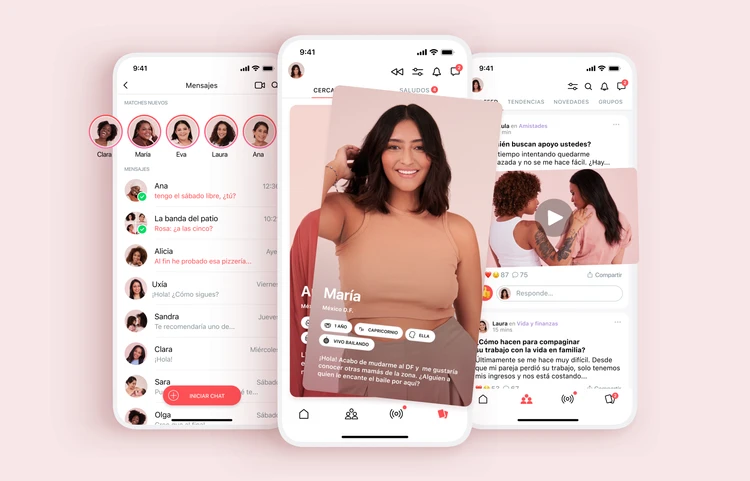 Why Peanut Mexico?
With statistics showing that 1 in 10 Mexican women suffering from postpartum depression, 10% of couples experiencing fertility problems, and 1% of the female population under 40 going through early menopause, it's clear there's a need for a community where women in Mexico can connect and feel less alone.
So we spoke to women in Mexico to further understand the challenges they were facing throughout pregnancy and motherhood.
The prevalent theme was loneliness, which is something our founder and CEO connected with Mexican actress, activist and mother Aislinn Derbez over.
Through their shared experiences of isolation, depression and motherhood, they realized the benefits of combining forces to bring Peanut to the women of Mexico to ensure that no woman has to navigate the most crucial and vulnerable stages of motherhood alone.
"The challenges surrounding motherhood are still very taboo in Mexico and this contributes to feelings of loneliness, isolation, and depression.
We expect women to work like they don't have children and raise children as if they don't work - it's practically impossible and there is such a high expectation of mothers.
I am truly inspired by the real and positive change that Peanut is creating for women. Mothers need community and they need support, and that's exactly what the Peanut app provides.
Finding a community is what saved me when I was going through postpartum so I'm very honored to bring Peanut to Mexico to ensure no woman navigates motherhood alone." ‒ Aislinn Derbez.
How to join Peanut in Mexico
Peanut is now available to download for free in Spanish on iOS and Android.
We hope it serves as a lifeline for women, creating a safe space where you can be honest, open and vulnerable when you need it most.
Tap the link below to join our community. What are you waiting for?