Alongside poetry, saffron and rugs, Iran has a beautiful culture to offer. Interestingly, most Persian baby names either originate from an ancient epic by the poet Ferdowsi called The Book of Kings - in Farsi, the Shahnameh - or are derived from Arabic.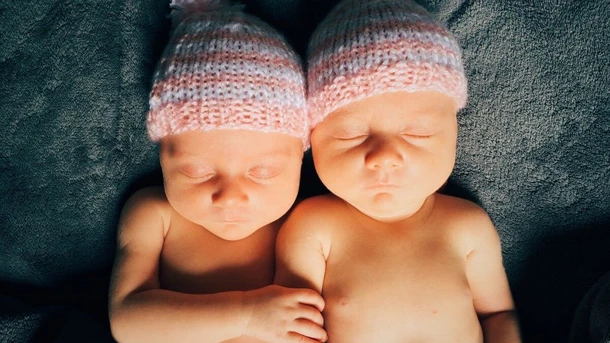 Whether you want to honor your Middle Eastern heritage or just love the sound of an ancient Iranian name, we've compiled the ultimate list of Persian names for your baby-to-be.
What are common Persian baby names?
You'll definitely hear these as you walk down the streets of Tehran… or even Los Angeles. These names have the ultimate cool factor.
10 common Persian names for boys:
Ali: Noble and exalted.
Amir: Prince or high ranking official.
Bijan: Hero.
Cyrus: Cyrus the Great.
Darius: Rich and Kingly.
Farhad: Helper.
Hossein: Beautiful.
Mahdi: Rightly guided.
Ramin: Rescuer from hunger and pain.
Reza: Contentment.
10 common Persian names for girls:
Ariana: One who belongs to the noble people.
Esther: Means star. Jewish wife of the King of Persia.
Farah: Happy.
Leila: Daughter of the night.
Nazanin: Sweetheart, lovely, delightful.
Parisa: Fairy-like.
Samira: Princess.
Shirin: Sweet. Also, the name of a Persian queen.
Yasmin: From the Jasmine plant. In Farsi, it means gift from God.
Zohreh: Venus.
What are unique and rare Persian names?
If you're looking for a name that stands out in the crowd - look no more.
Rare Persian baby boy names:
Esfandiar: Pure creation, also from the epic.
Eskandar: Alexander the Great.
Kaveh: Mythical hero in the Shahnameh epic.
Mehrdad: Gift of the sun.
Soroush: Happiness.
➡️ Don't miss our full list of Persian baby boy names
Rare Persian baby girl names:
Bahar: Spring.
Daria: Sea.
Donya: World. Because she's your world!
Niloufar: Water lily in Farsi.
Persia: Not a Persian name per se- but what's stopping you?
➡️ Don't miss our full list of Persian baby girl names
103 women are talking about 'persian baby names' on Peanut. Download the app to join the conversation.
👶 Looking for more baby names? Check these out:
The Top 357 Indian Baby Names And Their Meanings
150 of the Most Cool and Rare Baby Names
250 One Syllable Girl Names
200+ Spanish Baby Names for Your Bebé to Be
60 Magnifique French Baby Names
130 Czech Baby Names and Their Meanings
49 Bellissimi Italian Baby Names
The Best 239 Arabic Baby Names for Little Boys & Girls
The Best 153 Egyptian Baby Names & Their Meanings
165 Norse Baby Names for Boys and Girls
The 60 Ultimate Turkish Baby Names With Meanings
50 Inspiring Indonesian Baby Names
100 Meaningful Mongolian Baby Names