Congratulations! After finding out you're pregnant and letting the news sink in, you might find yourself scrambling to get your pregnancy checklist in order.
Instead of leaving you wondering 'well, what's next?', we've compiled a handy to-do list to help you.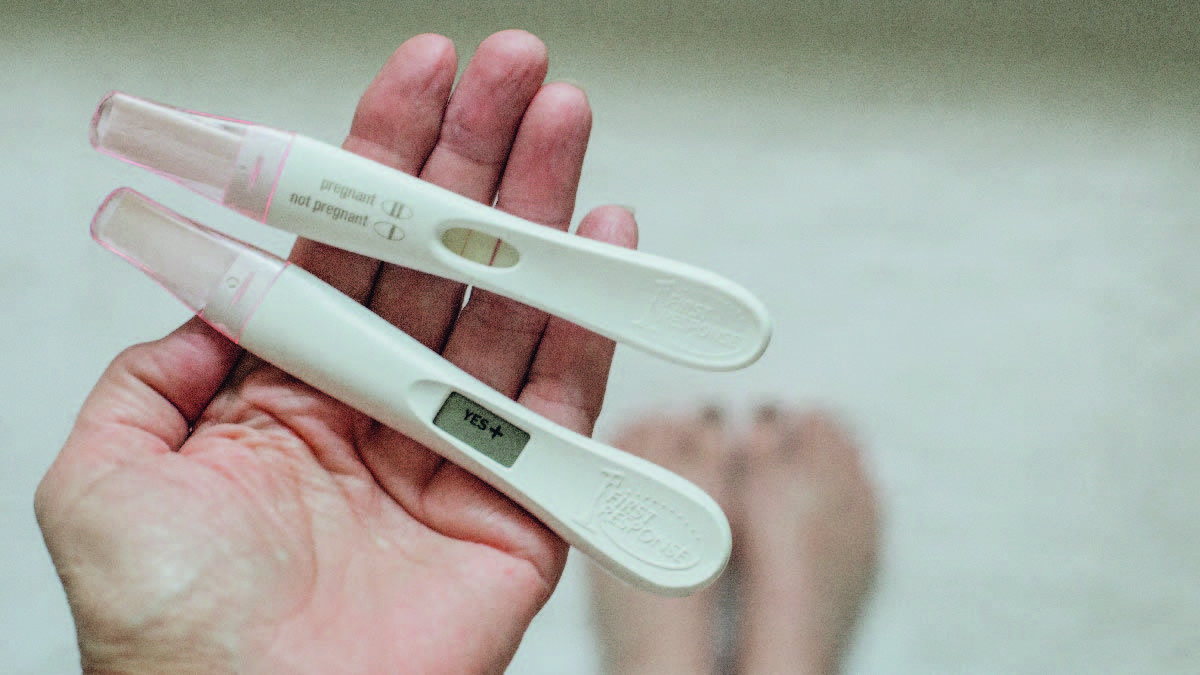 Peanut's Pregnancy checklist:
1. Check-in with your doctor
Pop this one at the top of your to-do list.
After your positive test, you'll want to call your doctor and schedule a prenatal appointment to confirm your pregnancy and discuss what's next.
2. Don't Google, Peanut instead
Ok, we're biased, but finding a community of women who understand can really help (pregnancy can be overwhelming at times!).
Peanut provides you with a safe space to build friendships, ask questions, and get support from other moms-to-be.
3. Pick your prenatals
Getting your daily nutrients has never been more important.
There are plenty of prenatal vitamins and supplements on the market and everyone's needs differ, so it's best to check in with your doctor for recommendations.
However, folic acid is always a safe bet.
4. Mourn all the foods you can no longer eat
We're sorry, but it's time to wave goodbye to soft cheeses, raw fish and wine. RIP.
5. Find your Bump Buddy
When you add your pregnancy to your Peanut profile, you'll be automatically added to a Bump Buddy group.
These groups connect women with similar due dates, making it easy to make friends and share advice with other moms-to-be.
6. Discuss your announcement plans
When you share your news is completely up to you and your partner.
Whether you spill the beans at 4 weeks or wait until you're about to pop, there's no right or wrong decision.
As long as you feel comfortable and supported throughout your pregnancy!
Need some inspo? Check out our 5 pregnancy announcement ideas.
🔎 Dig deeper: When to Announce Your Pregnancy: a Guide for Mamas-to-Be
7. Get clued up on maternity policies
Even if you don't want to share your news just yet, see if you can have a snoop around your employee handbook and figure out your company's maternity leave policies.
It'll be good to have a heads up on how long you can take, and what your financial situation could look like.
8. Get your thinking cap on
From baby names to birth plans, there's a lot involved with having a baby and it's never too early to consider your preferences.
But don't worry, we're here to help. On Peanut you can chat to other mamas-to-be, ask for advice, and join groups for all things pregnancy.
9. Pack your bags
Well, at least start writing some notes!
Your hospital bag should be packed by 36 weeks of pregnancy, but even if you're only a few months pregnant, you can start thinking about what you might need.
Our top tip? Bring pillows from home for extra comfort!
10. Prepare for postpartum
During pregnancy, you'll be doing all that you can to prepare for your new arrival, but make sure you plan for yourself, too!
Your body is going to need some postpartum TLC, so it's important you gather pads, peri bottles, and other comforts to help speed up your recovery.
11. And, relax!
Mama, motherhood is amazing, but it's a big life adjustment!
Throughout your pregnancy, make sure you take time to relax.
Whether that's binge-watching a Netflix series or treating yourself to a massage, you deserve it.
You are growing a tiny human, after all!
For more pregnancy checklists, support, and advice, join Peanut!
💡 You might also like:
What to Pack in Your Hospital Bag: Our Checklist
Your Pregnancy Week By Week Guide
8 Healthy Pregnancy Meals
Can You Take Probiotics While Pregnant?
21 Pregnancy Movies
What To Do When You Find Out You're Pregnant