Our film, Queer Possible, celebrates the many forms of family. No matter what the family structure, every person is united through love and the power of family.
After speaking with our community about their experiences of parenthood and trying to conceive, we found that there is still a real need to shift societal narratives, despite a record number of adults identifying as LGBTQIA+.
Abbie, who is expecting, shared that, "When my wife and I decided we wanted to try and have a child I knew we had a journey ahead of us… having people ask very intrusive questions or look at us as being less than is a very real experience… this reaction is very hurtful."
So how do we change this?
Our film, Queer Possible, celebrates the many forms of family with the aim of normalizing these experiences.
No matter what the family structure looks like or whether it is accomplished through adoption, assisted reproductive technology, or other means, every person involved is united through love and the immense power of creating, or trying to create, a family.
As one of the few films created by a majority LGBTQIA+ crew, from the scriptwriter to the director and narrator, this film is about real people and real experiences.
"Making this film was a real honor; having the opportunity to provide much-desired visibility to queer parenthood, in all the forms they manifest in, has been a pleasure," said Queer Possible Film Director, Ksenia Kulakova.
"This film existing in the mainstream has the potential to mean so much to so many people. As a young, queer person myself, seeing this opens a world of possibility as to what family can look like. Seeing queer families on screen sends the message that our community is capable of overcoming everything and are allowed joy, family, love. No longer on the periphery, included, our little film is so important."
"Our film is a window into homes that are built on pride, intention, and possibility."
In an effort to create a kinder and more accepting representation of family, we're celebrating the launch of our film with an all-day, live event on Peanut Pods on June 16th 2021.
For every person that joins we'll be donating $1 to Family Equality, an organization that advances legal and lived equality for LGBTQ+ families, and for those who wish to form them, through building community, changing perspective, and driving policy change.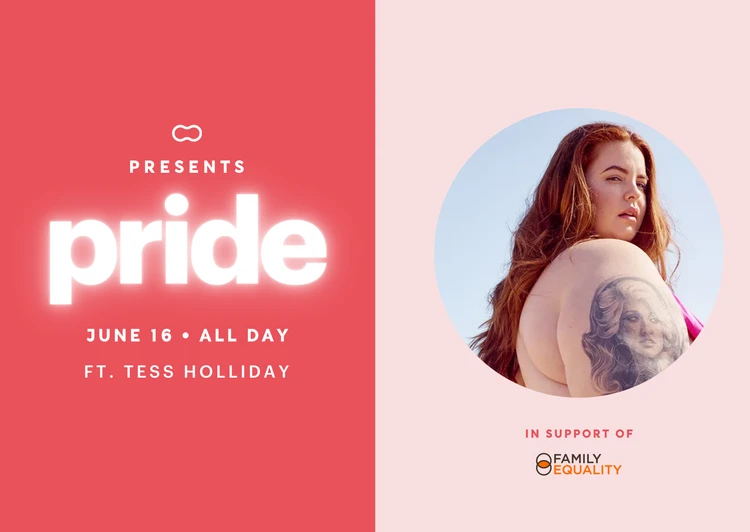 The event aims to encourage meaningful conversation and connections across queer parenthood experiences.
Hosted by prominent LGBTQIA+ voices including Tess Holiday, Nette Archangel, and Christina Bailey, discussion topics will range from mental health and sexuality to navigating the perinatal system and inclusivity amongst professionals.
The event is live so you can ask questions, share stories and have direct conversations with the hosts throughout the day.
We're kicking off at 6 am EST so make sure you're signed up to Peanut beforehand.